Life after IWU
What can you do with an English major? The short answer is, What can't you do with an English major? The Harvard Business Review told business leaders to hire from English and the humanities if they're looking for innovative thinking. An English major is solid preparation for any number of fields. Many of our graduates keep in touch. Here's what some of them have been doing:
Alumni
Amanda ReCupido '07
Amanda ReCupido is an author, humorist and storyteller. Her debut book, Anthony Rizzo is a Good Italian Boy. is now available at MascotBooks.com. She has worked in public relations for the past 11 years for companies such as New York's 92nd Street Y, Chicago's Goodman Theatre and Time Out Chicago magazine. At her current employer, Public Communications, Inc, she has supported clients locally and globally such as Shedd Aquarium, UNO Charter School Network, Reconciling Ministries Network and Fresenius Medical Care. She has written for websites such as Funny or Die, Huffington Post, Mediabistro and The Belladonna Comedy, among others. She has performed stand-up comedy and at storytelling events throughout Chicago (including Second City) and the suburbs.
Korey Williams '12
Korey Wiiliams '12 studied literature and writing at Illinois Wesleyan University, the University of Oxford, and Cornell University. He was a finalist in the 2017 National Poetry Series and his work appears in Assaracus , Fogged Clarity , wildness , The Offing , Narrative Magazine , and elsewhere. Williams is currently a doctoral student in the Department of English Language and Literature at the University of Chicago.
Jason Han '03
Jason Han '03 is the first Asian American elected to Northbrook, IL Village Board in 2017. He is an attorney who has earned a grant from the Chicago Bar Foundation's Justice Entrepreneur Project. Jason is board member of the Chicago chapter of the Korean American Bar Association, a 2016 fellow of the American Bar Association's Labor and Employment Law Section, and has received commendations from the Lawyers Committee for Civil Rights and Chicago Volunteer Legal Services for his pro bono work.
Chris Seps '07
Chris Seps is an associate attorney at the law firm of Ulmer & Berne LLP in Chicago. He is also the author of a new book.
How To Be A Good Baby: Tips From the Dog
For more information about "How To Be A Good Baby: Tips From The Dog," along with additional tips, please visit www.howtobeagoodbaby.com or email tipsfromthedog@gmail.com
Amanda Williams '12
Amanda Williams is currently a first-year MFA Creative Writing student at Hollins University in Roanoke, Virginia. She is the recipient of a Jackson Fellowship, and has been selected to be a Teaching Fellow for the 2015-2016 academic year, instructing undergraduate students in creative writing. She recently had two poems selected for publication in the Red Truck Review (forthcoming in August 2015) and two poems selected for publication in Artemis, a Journal for Artists and Writers from the Blue Ridge Region and Beyond. Amanda received BA degrees in English Literature and Theatre Arts from IWU, class of 2012, and spent a year abroad studying Early Modern Drama and Literature at the University of Oxford. Amanda is also the author of two plays, Strip of the Tongue: A Study of Contemporary American Burlesque and Hysterical Affections, both of which explore issues of female sexuality, womanhood, the power of the female spirit. In addition to writing pursuits, Amanda also enjoys designing and constructing costumes for her period costuming company, The Bodice Babe. This summer, she will travel to Bavaria to conduct research for her MFA thesis with the assistance of a Research Travel Grant from the Jackson Center for Creative Writing.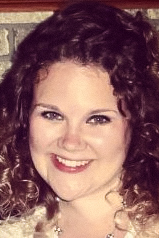 Kristin Fields '12
Kristin Fields '12 is a digital associate for Weber Shandwick in Chicago. With offices in 81 countries, Weber Shandwick is an award-winning, global public relations firm. Fields began working at the firm as a consumer marketing intern in 2012, and later became assistant digital associate. Fields specializes in digital communications, including content creation and management, real-time marketing, influence management and social media strategy.
Travis Williams '10
The Canadian-based Modernist Versions Project (MVP) declared Travis Williams '10 the winner of its "Ulysses International Art Competition" for his drawing Ulysses: The Human Bodyssey. The work was originally produced for a James Joyce course taught by IWU English Professor Kathleen O'Gorman, with additional work done for his senior seminar course taught by English Professor Daniel Terkla.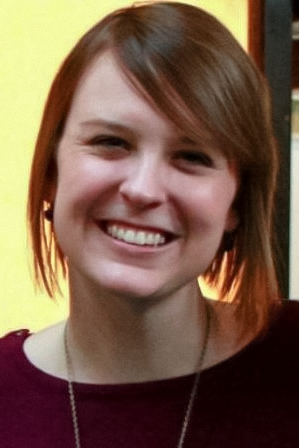 Jessica Olsen '08
Jessica Olsen '08 is back in her hometown of Rockford after spending a year teaching English to first through fourth graders in Hamburg, Germany. She teaches freshman, junior, and senior English, is the assistant coach for the varsity girls' basketball team, and also helps out the track team at Boylan Catholic High School. In addition, she is the student advisor for the Community Restoration Project. Jessica also works weekends at Saturday Kids Club, a weekly program for children from low-income families in the Rockford area. In addition to English, Jessica studied secondary education and German at IWU.
Rachel Slough '07
Rachel Slough '07 double majored in English and Hispanic Studies at IWU. At her professors' encouragement, she applied for and received a Fulbright grant to teach in Chile for 10 months on a grant through the Fulbright English Teaching Assistantship Program in 2008. In 2010, she received a master's degree in library science at Indiana University, Bloomington. She received a masters of science in Marriage and Family Therapy from the University of Wisconsin-Stout in 2015 and is working in La Crosse, Wisconsin providing therapy to adolescents, couples, and families.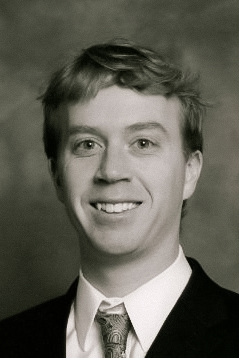 Chip Corwin '05
Chip Corwin '05 is an attorney at Wylder Corwin Kelly LLP in Bloomington. The firm represents clients throughout Illinois who have been injured by exposure to asbestos and other toxic substances, medical negligence, or other acts causing serious bodily injury or death. Graduating with honors from the University of Wisconsin Law School, he worked as a prosecuting intern and a student advocate prior to becoming an attorney. He also received a master's degree in English from the University of Chicago.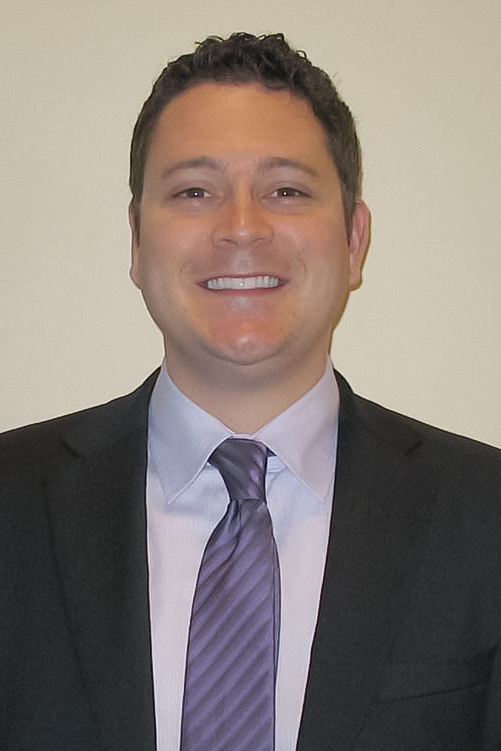 Joshua Butts '01
Joshua Butts '01 is director of Development, Principal and Major Gifts at Harvard Medical School. An English and history double major at Illinois Wesleyan, Josh says the strong writing skills that IWU cultivated in him are an asset to all of the jobs he has held so far.
Originally from Mt. Zion, Illinois, Josh appreciates that IWU "gave the opportunity for a small-town kid to really grow and expand his horizons."
Kyle O'Daniel '15
Teaches English at Mahomet-Seymour High School, where IWU English faculty's commitment to their craft is a prevailing influence in his own classroom. He recalls, "my most important takeaway from the IWU English Department is passion for literature and writing. The professors at IWU make their own passion and enthusiasm apparent -- whether it be for the content they're covering or for a student's work -- and that's what I try to emulate in my own classroom every day."
Jessica Dimitrijevich '08
Is a learning specialist at McGraw-Hill Education. When asked to reflect on the value of her English degree in her current position in sales and publication, she says, "if you'd told me when I was a Writing major at IWU that I would eventually go into a sales career, I would've laughed incredulously - I am NOT a 'sales' kind of person! But looking back at my experiences at IWU, it definitely prepared me for my current role - leadership in Sigma Tau Delta, attention to detail with The Argus, public speaking skills in Slam Poetry with Dr. Theune, and the overall ability to explore and expand my interests all have helped lead me to where I am today."
Chris Fusco '94
Is an award-winning reporter and current Editor-In-Chief of the Chicago Sun-Times. Chris appreciates the lessons he learned at IWU regarding journalism and the importance of self-criticism in cultivating growth in one's professional life, noting that "when you're a young journalist and you make a mistake, you have to feel it. You have to absorb that blow. You have to feel terrible about it, and it needs to sink in to the point that you're never going to make that mistake again."
---
Audra Kuchling '14
Has an internship with the Milwaukee Repertory Theater this year where she is working as an Assistant Stage Manager/Stage Manager.
Colleen O'Connor '14
Colleen O'Connor '14 was named as a 2014 Mellon Humanities Scholar.
Janna Strain '13
Janna Strain just announced her first major work of fiction, Edenfall, is being released by Ceti Publishing (a publishing house started by another IWU English alum, Chris Francis) on July 15th. It's already up for pre-order on the website here: http://www.cetipublishing.com/edenfall.
"One of the cool things about this particular novella," Strain says, "is that the initial drafts were actually written for an IWU English class led by Brandi Reissenweber. I've reached out to her to let her know as well; it only seems appropriate to acknowledge the university that fostered some of my best creative work now that it's actually going somewhere."
Jackie Connelly '12
Is now Senior Editor of Independent Agent magazine, published by the Independent Insurance Agents and Brokers of America.
Tracy Lytwyn '12
Is a press secretary for the Indiana Senate Republican Caucus.
Korey Williams '12
Has been accepted to Cornell University's MFA program in Creative Writing.
Elizabeth Hudson '11
Is teaching high school English at Lowpoint-Washburn High School in Washburn, IL.
Linda Martin '10
Is pursuing a PhD in English literature at Boston College. She also works part-time for a Chicago-area e-learning company.
Emily Frantzen '09
Is teaching English as a foreign language in Romania for the Peace Corps.
Marcus Mitchell '09
Currently pursuing his Ph.D. in English at Case Western Reserve University in Cleveland, OH
Paul Morello '09
Is working at WJBC radio in Bloomington and was accepted into the University of Illinois Master's program in journalism.
Teresa Sherman '09
Has been accepted to Brandeis University this fall for an MA in International Development.
Dan Armstrong '08
Is the Director, Communications and Public Engagement for the Consolidated School District 158.
Valerie Higgins '08
Received an MLS from Indiana University and is now Lab Archivist at Fermilab.
Leah (Strege) Huffman '08
Earned a Master's in English at DePaul University and is working as an assistant editor in the books department at Quintessence Publishing.
Sehaj Sethie '08
Is pursuing an M.F.A. in filmmaking at New York University.
Jessica Wiley '08
Is a Development Editor working on health professional books for McGraw-Hill.
Sarah (Zeller) Julian '07
works in internal communications for COUNTRY Financial in Bloomington, Illinois.
Sarah Rueth '07
Is pursuing a Master's degree in environmental studies.
Rebecca Welzenbach '07
Is Digital Publishing Project Manager at the University of Michigan Scholarly Publishing Office.
Sarah Bordson '06
Is E-communications Associate for the Goodman Theatre in Chicago.
Emma Davidson '06
Is pursuing a Master's degree in international development.
Charles Haugland '06
Is literary fellow at the Huntington Theatre in Boston.
Molly McLay '06
earned a Master of Social Work at the University of Illinois and is the assistant director of the Women's Resource Center at Illinois.
Kay Mitchell '06
Is Children's Marketing Associate at Sourcebooks, Inc., a publishing company in the Chicago area.
Erie Martha Roberts '06
Was a double major in English and history who's now a secondary English teacher in Abingdon, United Kingdom.
Landis Wiedner '06
Is a teacher at the Gwendolyn Brooks College Preparatory Academy.
Anna Deters '05
Anna Deters '05 won the 2012 international quarterly Eighteenth-Century Fiction Best Graduate Essay Contest with her article "'Glorious Perverseness': Pride and Domestic Heroism in Richardson's Novels." In May, she successfully defended her Ph.D. dissertation in English literature at Washington University in St. Louis.
Catherine Gilbert '05
Is a tenured Assistant Professor of English at Heartland Community College, where she teaches different levels of composition as well as creative writing and the occasional literature class. She is also the Writing Across the College Coordinator, which means she is the point-person for help with creating assignments/teaching writing concepts in all the different disciplines and departments here at HCC.
Katie (Forristall) Hermann '05
Attended University of Chicago's Graduate School of Business and with an MBA concentrating on Strategic Management and Entrepreneurship. She is currently working for Coinstar, Inc. as part of their strategic planning team.
Doug Pietrzak '05
Is bicycling across South America as part of the Reach the World program, reporting on his journey via the Internet to thousands of Chicago public school students.
Megan Thoma '05
Teaches high school Humanities in Providence, RI where she also teaches and mentors for the Brown University MAT program. She is an active poet and organizer in the spoken word community. She was the 2009 New England Individual Slam Champion and a 2011 National Poetry Slam finalist.
Melissa Marie Wilhelm '05
Was a double major in English-Writing and dance at IWU, and combined those majors in a career as the circus performer for Cirque-tacular who handles all the public relations for her troupe.
Katie Coleman '04
Received an M.A. in Environmental Journalism from Michigan State University and is now a Development Associate at the Environmental Law and Policy Center.
Rachel Marusarz '04
Is Manager of Grant Writing & Direct Marketing at the AIDS Foundation of Chicago.
Laura Sahn '04
Found that the skills an English major develops prepared her to work as Merchandise Planning Manager for Textiles at Crate & Barrel.
Gretchen Grabowski '03
Is the Research Manager at FUSION, a new TV Network launched by ABC and Univision.
Jennifer (Christopher) Nau '03
Is a Senior Account Supervisor at JSH&A Public Relations in Chicago, overseeing accounts for The Hershey Company, Nestle Purina PetCare, Beam Inc., and SKIL Power Tools.
Zach Summers '03
Received a J.D from Yale Law School and is an associate in the law firm of Irell and Manella.
Katie Brokaw '02
Is pursuing a Ph.D. in English at the University of Michigan.
Joshua Shull '02
Went on to form his own marketing company.
Kate Weber '02
Became managing editor of West Suburban Living upon graduation, then got her teaching certification and now teaches honors English at George C. Marshall High School in Falls Church, Va.
Joshua Butts '01
Is the Director of Development for Principal and Major Gifts at Harvard University.
Karin McDowell '00
Used her English-Writing major, Argus work and internship experience to rise on the corporate ladder at Country Financial, where she is now ITS Project Manager specializing in Change Management.
Martez Clark '98
Got a law degree from Stanford and is practicing privately in the Chicago suburbs.
John Hagemann '98
Began as a journalist but is now in the Master's program at Washington State pursuing a degree in English composition and rhetoric.
Asra Syed '98
Is teaching high school English in Hoffman Estates, Illinois.
Nikki Williams '98
Just produced her first batch of wine at Starmont Winery in Napa.
Anne Barker '96
Is a research librarian at a law firm in the San Francisco area and Government Relations Chair for the San Francisco Bay Region chapter of the Special Libraries Association.
Dave Brown '96
Is Managing Editor at the Marine Corps Times and has interviewed Presidents Bush and Obama as part of his job.
Jen Pasyk '96
Is teaching religion at a private high school in the Chicago suburbs.
Robert Rave '96
Went on to work for a New York City public relations firm and turned those experiences into his first novel, Spin (St. Martin's Press, 2009). His second novel is already written, and he is under contract to produce a third.
Richard House '94
Is an Associate Professor of English at Rose-Hulman Institute of Technology.
Tariq Khan '93
Is Foreign News Editor/Film News Contributor for Fox News Channel in New York.
David Barrett '92
Is a Massachusetts civil litigation attorney, Vice-President of LawRex.com (The Legal Referral Exchange), and Director of Social Media for The Rainmaker Institute.
English alum of IWU, has been selected as a U.S. magistrate judge for the United States District Court for the Southern District of Illinois. Also reported by WMIX-Radio.
Jim Stahly '91
Worked as a reporter for a time before moving on to become an Advertising Analyst for State Farm Insurance.
David Moll '90
Is the Night Editor at the International Herald Tribune in Hong Kong.
Eric Gardner '89
Is Chair, Braun Fellow and Professor of English at Saginaw Valley State University whose experiences at IWU led him to pursue further research in the field of African American literature.
Gail Gaboda '88
Is a Special Sections Editor/Designer for The Daily Herald in Chicago.