Research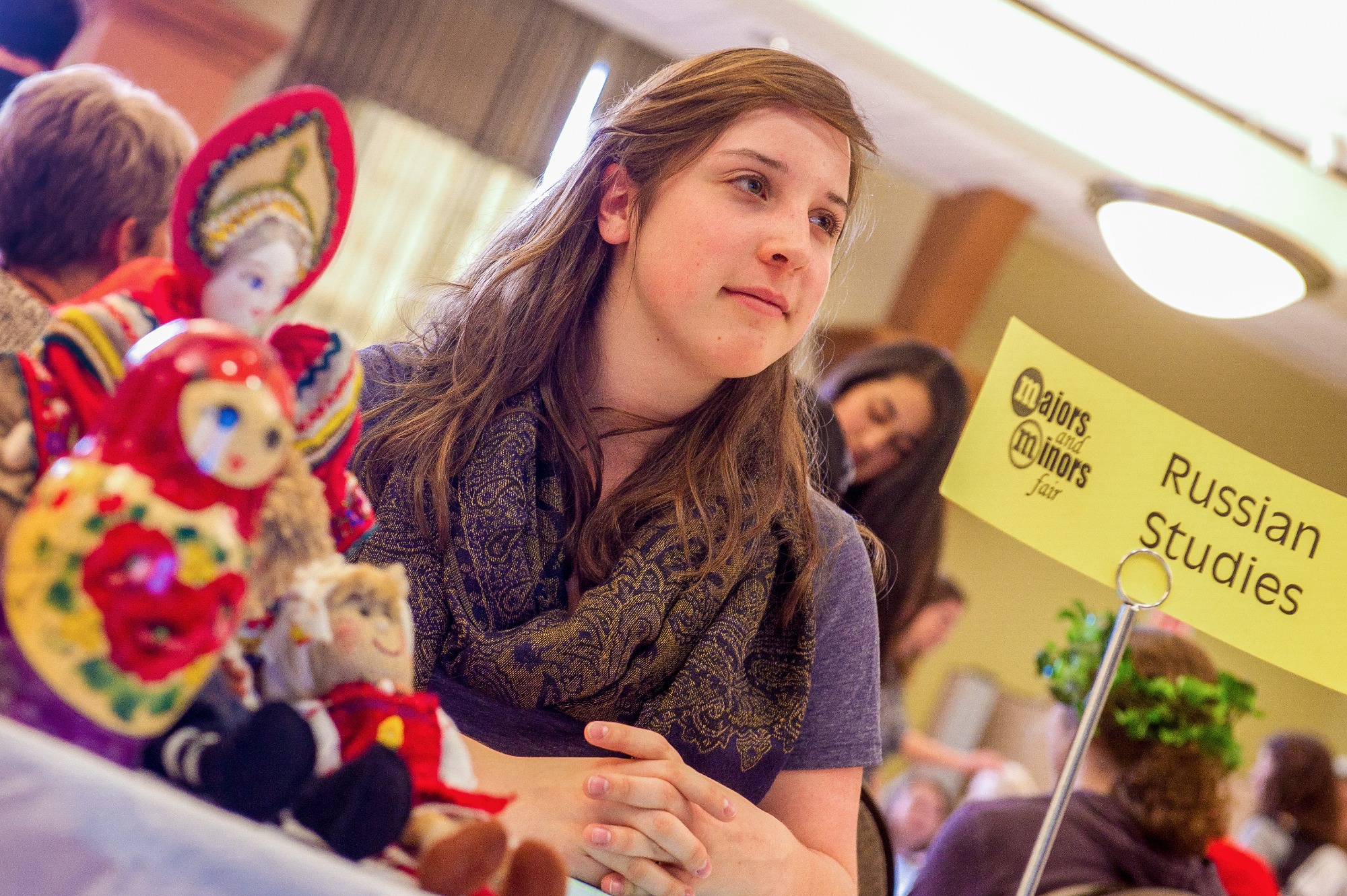 Student Research Spotlight
"Carving the Perfect Citizen: The Adventures of Italian Pinocchio in the Soviet Union and the United States"
Rachel Branson '14
For her honors project, Rachel followed the narrative transformation of the plot of The Adventures of Pinocchio by Carlo Collodi from text to film as well as cross-cultural modifications. The narrative maintained its basic structure and story in each version (Italian, English, Russian), while still including significant changes that make the tale relevant and important for the pertinent culture.
Fairy tales at once confront prominent sociocultural issues while simultaneously performing a didactic function. In Pinocchio, each incarnation includes an ideological message, whether it's to be a moral and good little boy in the Italian text or in the American Walt Disney movie, or to be an ideal Soviet citizen, as depicted in the Russian text and film.
Rachel received a Phi Beta Kappa Liberal Arts Scholar Award for her paper. She is a graduate teaching fellow and Ph.D. student in comparative literature at the University of Oregon.
Student Research and Honors Projects
The University encourages qualified students to pursue projects of original research under the guidance of a faculty member. Students should discuss their interest in Research Honors with their academic advisor in order to determine whether they qualify.
Students may seek Research Honors in their major field (or in another field in which six course units will have been completed prior to beginning the Honors Project) provided that a cumulative grade average of at least 3.25 overall and 3.50 in the field in which honors are sought has been maintained.
A student's intention to attempt Honors Research must be declared to the Associate Provost by October 1 of the student's senior year. Independent study credit may be earned for work associated with the completion of an Honors Research project. The assent of a faculty member willing to serve as project advisor is required for participation.
A project hearing committee made up of faculty appointed with the consultation and consent of the student will review the completed project and determine whether or not honors shall be granted.
---
The Student Honors Papers collection represents exemplary work in English at Illinois Wesleyan University. The Ames Library is proud to archive many of these and other honors projects in Digital Commons @ IWU, the University's online archive of student, faculty and staff scholarship and creative activity.
---
Journals and Conferences for English Students
Students interested in submitting their work to an undergraduate journal or conference may explore an updated list of options here.