Illinois Wesleyan University is committed to putting the highest quality educational experience in reach for all students.
Financial Aid Application Process
It is not too late to apply for Financial Aid.  The 2018-19 Free Application for Federal Student Aid (FAFSA) is available and is based on 2016 income. IWU's Federal School Code is 001696.

It is also now time to begin filling out the 2019-20 Free Application for Federal Student Aid, (FAFSA) based on 2017 income. Preferential filing deadline is November 15, 2018.
90% of IWU students receive aid
Over 90% of incoming students from all backgrounds qualify for scholarship or grant assistance.
Over half of tuition, on average, is covered by scholarships and grants for incoming Illinois Wesleyan students.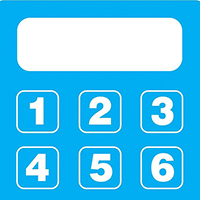 With generous aid packages from a range of sources, IWU families pay far less than you might expect. To give you an idea, we offer two cost estimators.
Average Aid Awarded by Family Income
This family income chart for the fall 2017 entering class shows the amount of aid received (number of students in parentheses)
We want to help you understand all of your options and make it simple to receive them. 
The largest source of gift aid is derived from friends of Illinois Wesleyan University who have provided funds for worthy students who need assistance.
You do not have to apply separately for these generously endowed scholarships.
When you first submit your application for admission along with your transcripts, you will be considered for all merit scholarships.
Interest for student loans is typically lower than consumer rates. The success rate of Illinois Wesleyan graduates paying their loans is over 99%, well above the national average.
IWU is now using Heartland ESCI to service the Federal Nursing Loan and IWU Loan. Please click here for more information.
A job on campus helps students pay for their education while gaining valuable work experience. Studies show that students who work while attending college do as well or better in school than their classmates who don't work.
Current Job Openings