Poet and Activist Denice Frohman to Visit IWU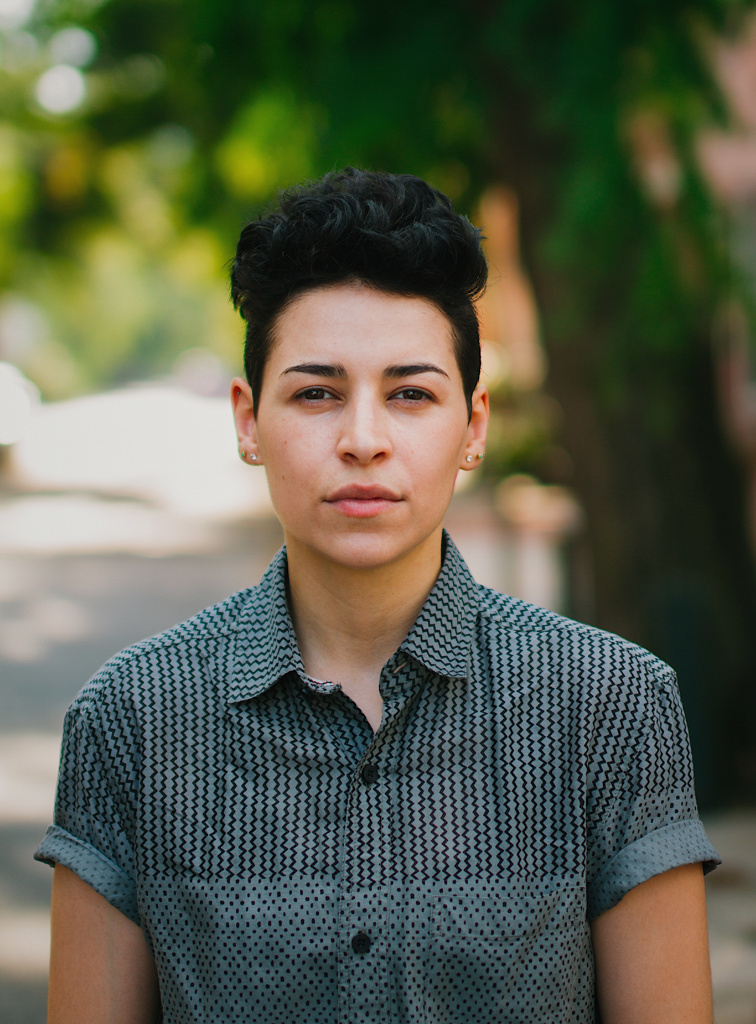 BLOOMINGTON, Ill. — Award-winning viral poet Denice Frohman will perform at Illinois Wesleyan University on Tuesday, Sept. 25 at 7 p.m. in the Young Main Lounge of the Memorial Center (104 E. University Ave., Bloomington). The event is free and open to the public.
Former Women of the World Poetry Slam Champion, Frohman has been a featured speaker at hundreds of K-12 schools, colleges and universities across the nation. She has also spoken at the National Latino Association of Arts and Culture Awards, the Cannes Lion International Festival of Creativity, and the White House.
Her real-life success is matched only by her online fame, with over 10 million views and features in the Huffington Post and Buzzfeed. Her poetry has attracted this following due to its exploration of topics relating to social equality, cultural identity and self-acceptance. Her identity as a queer woman from a multicultural background (Puerto Rican and Jewish) informs much of her work, which has appeared in Women of Resistance: Poems for a New Feminism, Nepantla: An Anthology Dedicated to Queer Poets of Color, Jotas: An Anthology of Queer Latina Voices and several other publications.
The Metropolitan Museum of Art, ESPN and Twitter's #HereWeAre campaign have all commissioned Frohman for her ability to use poetry as a tool to spark social change. She has also received recognition for her groundbreaking poetry as a 2012 Leeway Transformation Award recipient, a 2013 Hispanic Choice Award winner, a 2014 National Association of Latino Arts & Cultures Fund for the Arts grant recipient, and as a CantoMundo Fellow.
This event is sponsored by the Chaplain's Office, Colwell Endowed Chair of English, Bryon Tucci Endowed Chair of Hispanic Studies, Jewish Student Association (JSA), Lyrical Graffiti, the Office of Diversity and Inclusion (ODI), the Office of the Provost, and the Spanish and Latino Student Association (SALSA).
By Rachel McCarthy '21