Winter 2020-21 Issue Highlights
Recent events in our country have required us to look introspectively at what we are doing to be the people and the community we want to be. We asked the IWU community questions that many Americans are grappling with at this critical point in our history.
---
More issue highlights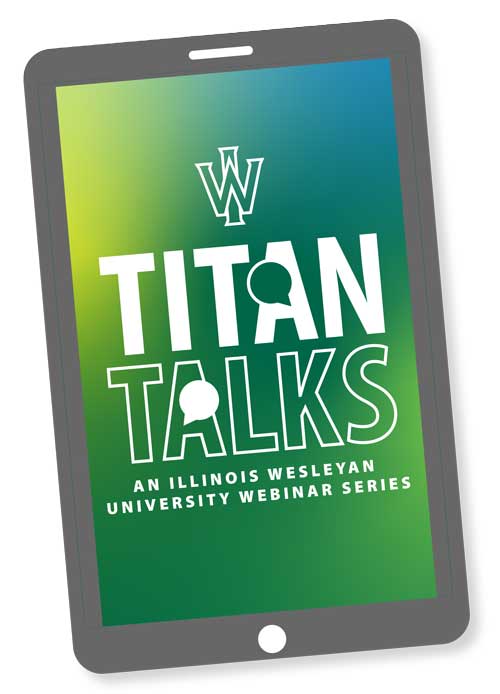 Titan Talks
When horrific acts of racial injustice brought renewed attention to deeply rooted systemic inequality, Titan Talks pivoted to offering a forum to discuss the critical issues of our time.
Safe Space
Illinois Wesleyan's Office of Diversity and Inclusion, led by Hannah Mesouani and Veronica Torres Luna '19, provides services and programming for underrepresented students while fostering a welcoming and inclusive campus community.
Vision for the Future
Diversity of faculty, students and curriculum are essential to the future of Illinois Wesleyan's School of Music under the direction of Franklin Larey.
---
Send Us Your News
Illinois Wesleyan University Magazine wants to hear from alumni. Please share your news by using the forms listed below.
---
Previous issues
---
IWU Magazine staff: Matt Wing, Editor; Tess Fegan, Graphics Editor
Illinois Wesleyan University Magazine is published
by the Office of University Communications.
Content on this website copyright
of Illinois Wesleyan University.