Senior Sem at the Newberry Library Fall 2013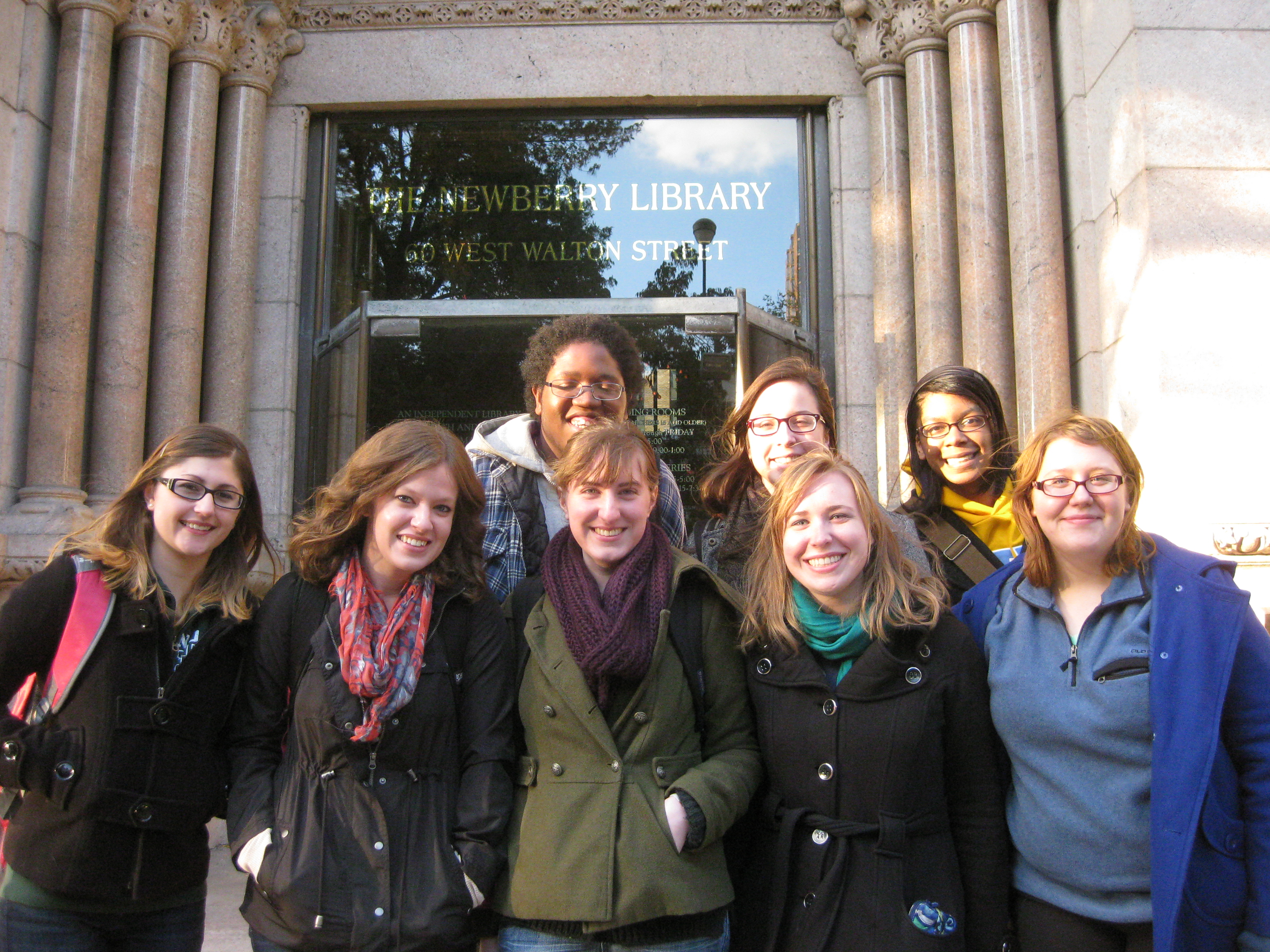 ENGL 480: Senior Seminar, Newberry Library, Chicago, Illinois, October 25, 2013.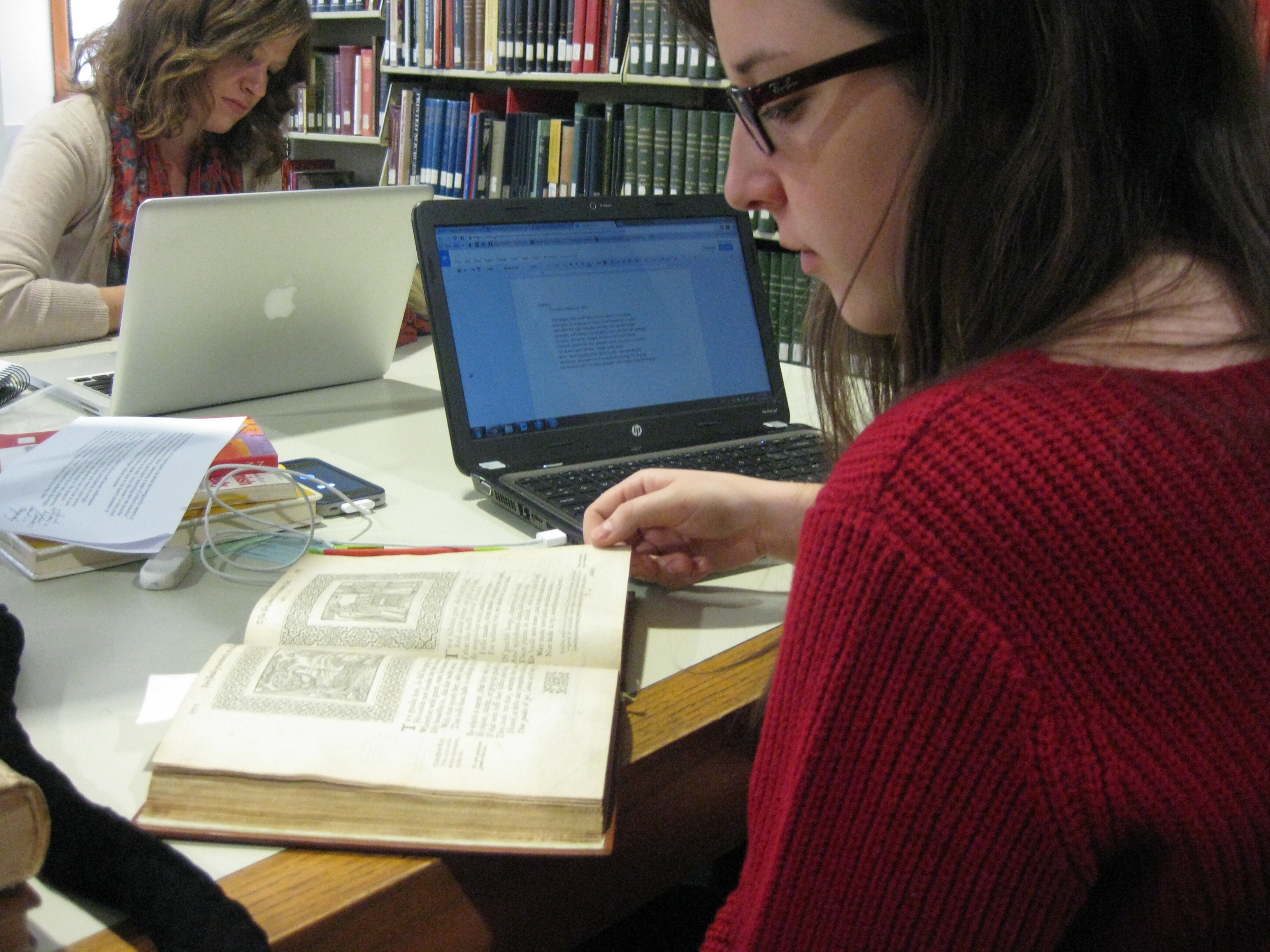 Rachel Branson reading Geffrey Whitney's A choice of emblemes, and other deuises, for the moste parte gathered out of sundrie writers, Englished and moralized (1586).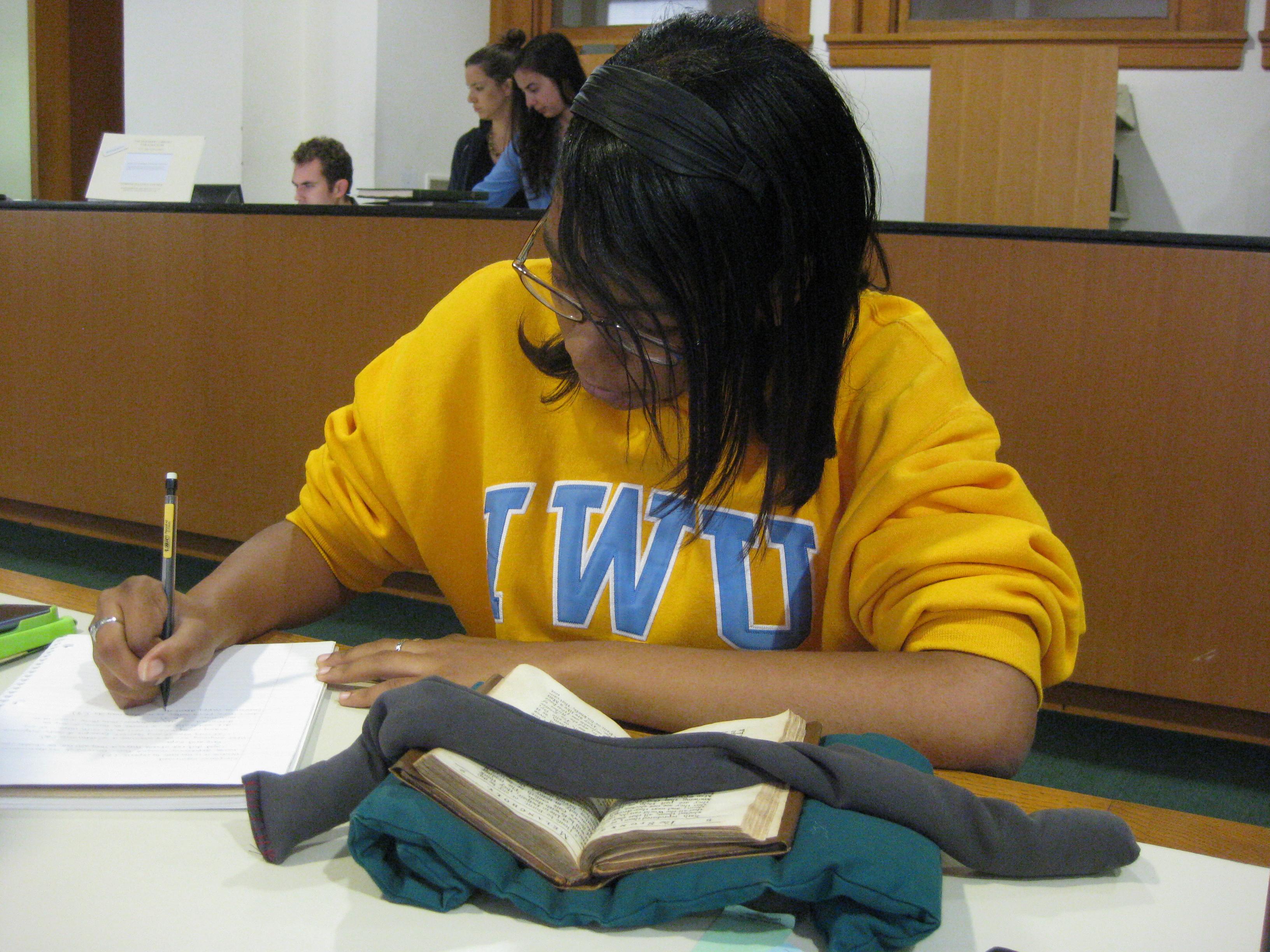 Nicole Pierce reading Richard Baxter's The Signs and Causes of Melancholy with Directions Suited to the Case of Those who are Afflicted with it (1716 reprint version).