Criminology Minor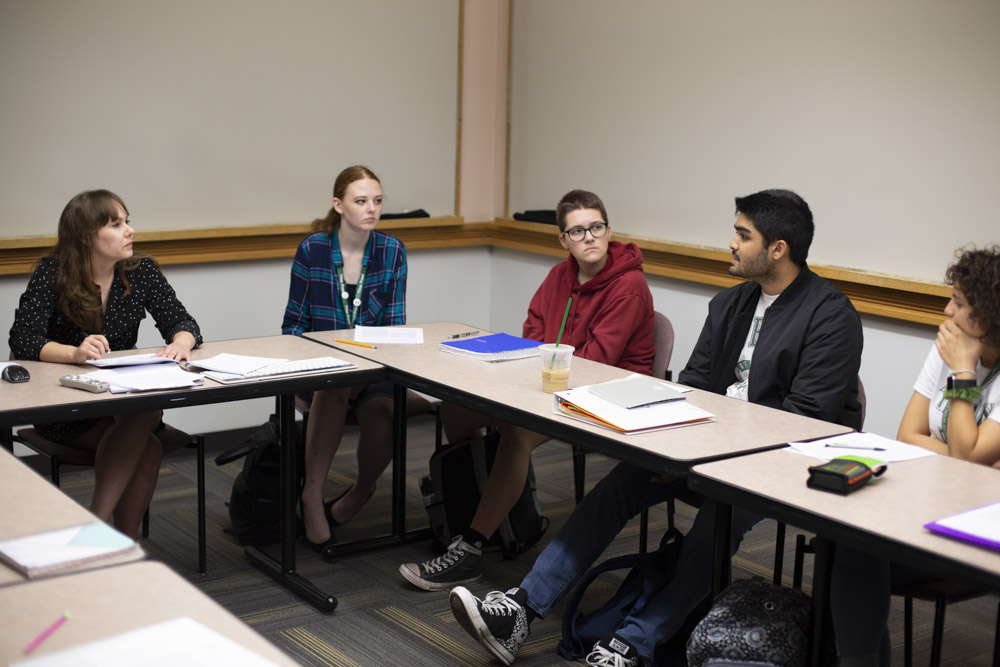 While criminology is a social science, many different disciplines have perspectives and contributions to the study of crime and criminal justice, and our Criminology Minor is uniquely interdisciplinary.
Students can, for example, take electives in the Business, Philosophy, Political Science, and English that will count towards the minor. This breadth will give students a well-rounded point of view on the topic, taking advantage of our strong liberal arts core here at IWU. Students interested in going into law enforcement or other work within the criminal justice system, should definitely sign up for this minor! Additionally, students interested in non-profit work, politics, or research will find much to appreciate. This minor is relevant for a wide variety of career path and has a unique focus on issues of justice and equity.
Classes focus on a variety of topics ranging from policing, to eyewitness testimony, to jury behavior, to crime scene analysis, to inequality in the criminal justice system. Students get the opportunity to study current, ongoing legal cases in the Bloomington area and even speak with people involved in criminal justice.
Core Courses
SOC 328: Criminology
PSYC 359: Crime and the Justice System: A Social Psychology Perspective
CHEM 120: Forensic Chemistry
One of three possible research methods courses.
Two electrives from a sizable list of courses that deal with various elements of crime and the criminal justice system.
Faculty