A Look at Our Sociology Majors
Elizabeth Liubicich
After taking Introduction to Sociology during the spring of my freshman year, I knew that Sociology was the perfect major for me. The relatively small sample of material that was introduced to me as a novice sociologist left me excited about the prospect of going into greater depth in the specialized upper level classes. One of my favorite aspects of Sociology is that I've begun to apply concepts learned in class to situations that I experience on a daily basis. Sociology has challenged me to think critically in a way that no other course of study ever has and in doing so has allowed me to grow intellectually and personally.
Rachel Wimberly
I didn't even know what sociology was when I came to Wesleyan. I enrolled in a sociology class as a gen ed requirement, and I fell in love with the field and decided that it was what I wanted to do. Since I've been at school, I have begun to understand more about the way people think about others, and sociology is starting to teach me a lot about what I need to do as a student on this campus. I am starting to understand how where these people come from shapes who they are, and why they act how they do around people like them and different from them. I am very grateful that, if nothing else, I have finally found something that I love and enjoy learning about. I have always been big on diversity, but I never thought that there was actually a class, let alone an entire field, dedicated to the way people act and studying the ways that different social groups influence the way people act. I have finally found something that I really like doing, and for that, I am forever grateful.
Cameron Allen
Sociology has helped me to realize that what happens in life does not occur by accident. We are all products of a world which has been created through individual interactions with each other but also by much larger social forces. With this being said, it is critical for each individual to understand how power relations affect our society such as laws, policies etc. keeping groups of people in power and with tremendous amounts of money while other groups are kept from upward mobility and forced to struggle with limited resources.
Sociology has offered me the ability to critically view the world I live in so that, hopefully, I will be able to make it a better place to live by becoming an active citizen who addresses social problems and acts to change them.
Ashley Roberts
I wasn't originally a sociology major when I came to Wesleyan, but it was through the sociology class that I took as an elective that I really found my passion. Changing my major to sociology was one of the best decision I have made, I have found a place I feel at home. To me its not just a educational track, its a way of life. I have come to notice that I think and see things differently, that I approach things differently. Sociology has taught me so much more than the required course material, it has taught me about my self; the person I am and the person I strive to be.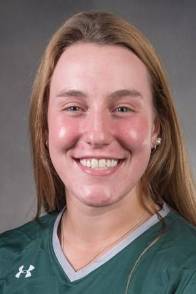 Colleen Palczynski
Sociology major Colleen Palczynski was recently featured in the Journal & Topics newspaper in the

College Conference of Illinois and Wisconsin (

CCIW

) spotlight:
College is an opportunity for personal growth and discovery and that was certainly the case for Illinois Wesleyan softball student-athlete Colleen Palczynski (Mount Prospect/Prospect HS).
During her time on the Bloomington campus, Palczynski discovered a desire to positively impact those around her. This coincided with the Titan athletics department creating an opportunity for her to put that desire into action.
Illinois Wesleyan athletics recently formed its own Titan Athletics Diversity, Equity and Inclusion (DEI) Action Committee with a stated goal to "create a community of student-athletes, coaches and staff that is diverse, equitable and inclusive." When she was approached about joining the committee, Palczynski, a sociology and Hispanics studies major, didn't hesitate.
"When I changed my major, I was thinking a lot about what I wanted to do with my life and I realized that I wanted to impact those around me the best way that I could," Palczynski said. "I took a class on race and racism and my professor did a great job of approaching these topics. And then, this committee gave me the opportunity to do something within my community. I wanted to influence change and this was a chance to do that."
Sociology & Anthropology News