Titans Hiring Titans: Rasho '01 Finds Talent in IWU Grads for Marketing Company
Aug. 1 , 2022
BLOOMINGTON, Ill. — Since co-founding a data-driven marketing company, David Rasho '01 has made an effort to hire numerous Illinois Wesleyan University alumni to serve on his team at Access 2 Insight in Chicago.
"Wesleyan has always been our largest source of hires," said Rasho. "They're a good fit for what we do, in the same way I feel like the school was such a good fit for me."
Rasho studied economics and business administration at Illinois Wesleyan before earning a master's degree in marketing and entrepreneurship from the Kellogg School of Management.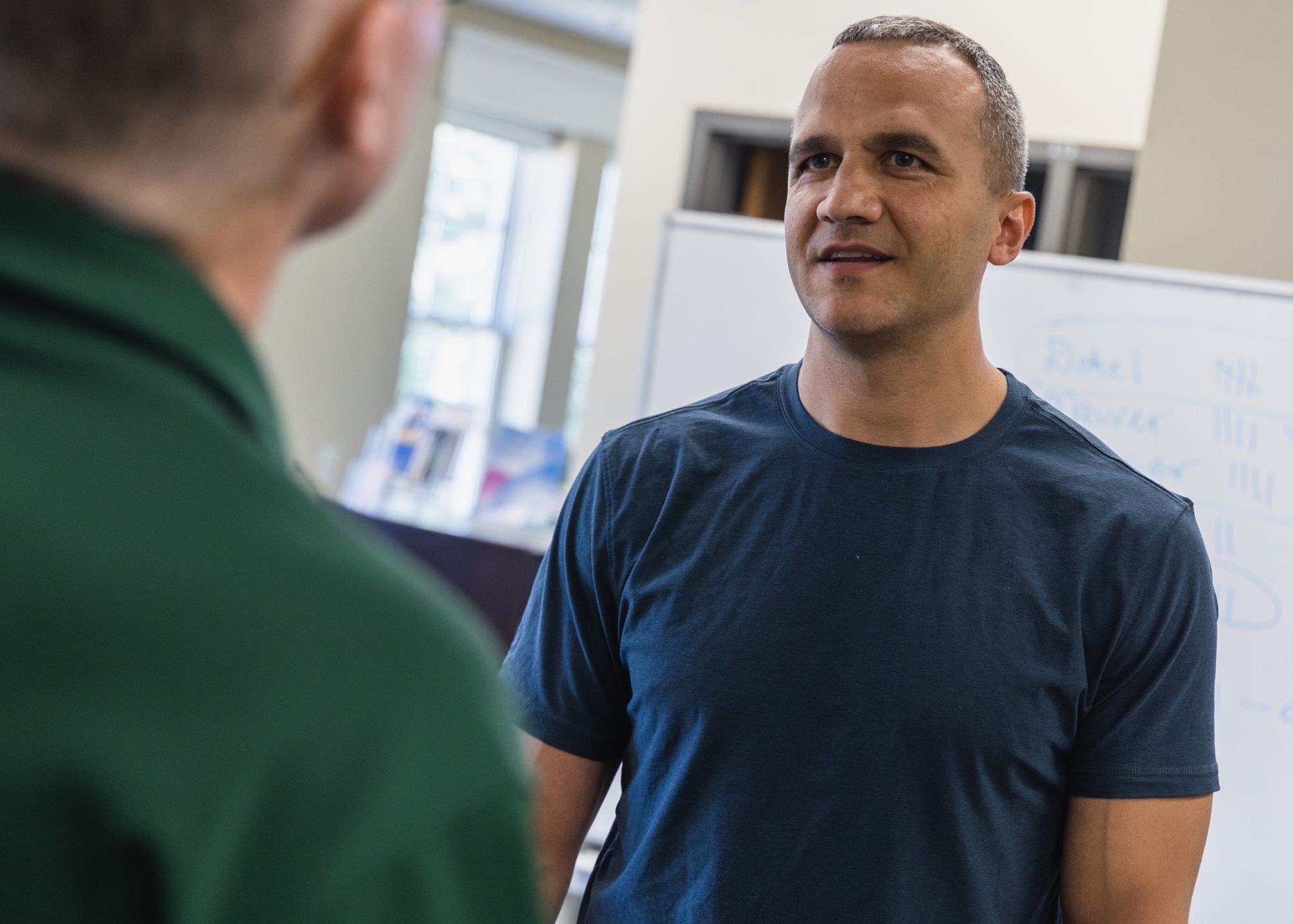 He and two partners founded Access 2 Insight in 2012. The team of 45, including nine IWU alumni, work with marketing departments of companies like Unilever, Hershey and Smuckers to create tailored marketing plans.
Rasho frequently returns to campus as a speaker for economics classes and has maintained a close relationship with staff at IWU's Hart Career Center, leading to numerous referrals and recruitment opportunities.
Jason Kotecki '14 serves as director of strategy and operations at Access 2 Insight. Kotecki was a senior economics student when Rasho visited IWU to speak to his class, and said he was instantly attracted to the supportive environment at the company.
"It's a reason I chose Wesleyan, too — smaller class groups and getting to know your professors who cared about your personal development," said Kotecki. "Access 2 Insight has that same environment of collaboration and there's not a single person who wouldn't drop what they're doing to help you work through a problem."
Paraskevi "Vi" Kakares '20 double-majored in English-writing and Hispanic studies with a minor in international economics. While at IWU, Kakares held campus jobs as a writer for the Communications Office and as a writing tutor and also studied abroad in Spain. She is a content strategist at Access 2 Insight.
"At Access 2 Insight, much like my time as a student at IWU, I wear many different hats and work on a variety of projects that require different skills — skills that I was able to develop throughout my undergrad experience," she said.
Kakares said having several Titan coworkers creates a shared experience in the workplace.
"Many of us crossed paths back in Bloomington and now we are working together in Chicago," she said. "I think it really speaks to how tight-knit of a community Illinois Wesleyan is and how connected we stay post graduation."
Rasho described IWU hires as curious and intelligent, with a good mix of ambition and humility.
"Our goal is to attract talented people who are excited about our business, and then we provide them the opportunity to grow quickly and evolve alongside the company," he said. "We've been extremely happy with candidates from IWU. I'm excited to continue growing our partnership in the years ahead."
By Julia Perez