Eckley Scholars Pursue Research Across Disciplines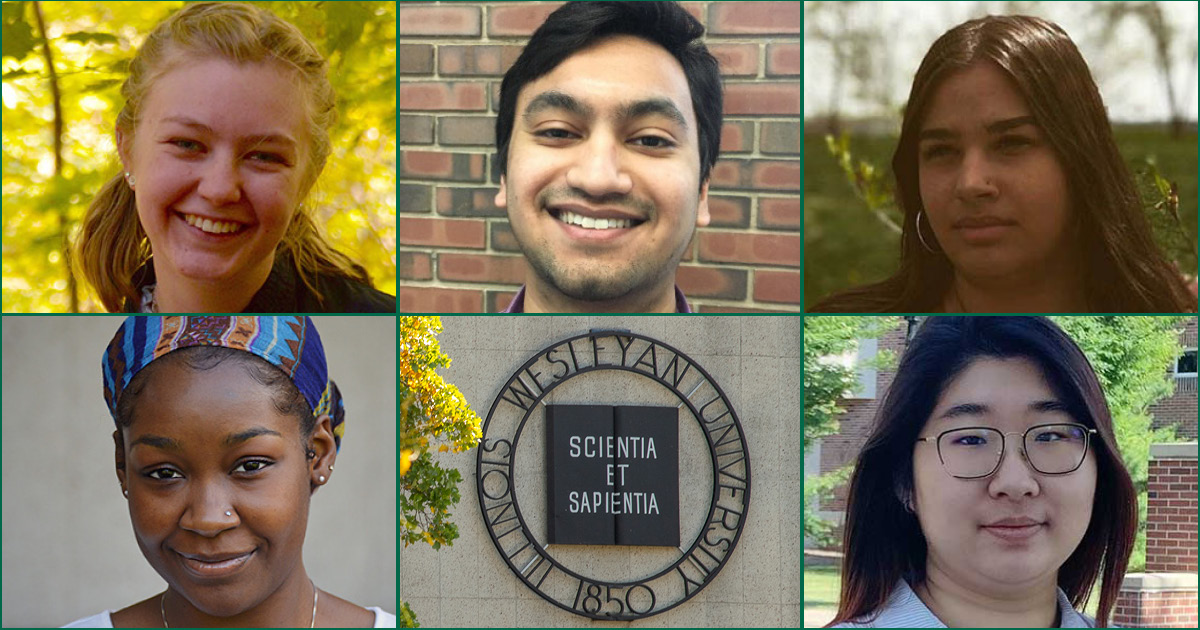 Oct. 16, 2020
BLOOMINGTON, Ill. — Not even a global pandemic could deter the innovative and self-motivated Illinois Wesleyan University Eckley Scholars from completing their independent, undergraduate research projects during the summer of 2020.
Funded through the generosity of past-President and Mrs. Robert S. Eckley, five Illinois Wesleyan students every year receive a $4,000 grant to pursue a research question of their choosing; faculty advisors receive an honorarium of $500. Although faculty members are available to mentor and advise, the project itself is in the students' hands from start to finish. Students come away from the experience with deepened research and creative competencies, as well as other skills that will prepare them for future study and careers after Illinois Wesleyan.
The program is open to all majors and disciplines, and this year's topics spanned the gamut of possibilities, from chemically analyzing antioxidants in tea and spices to designing sets and costumes for theatrical productions.
Follow the links below to read profiles of each 2020 Robert S. and Nell B. Eckley Scholars and Artists Program research project:
Megan Baker '21 — "Queering Jo March: Investigating Gender Identity and Sexuality in Alcott's and Gerwig's Little Women"
Bobby Koirala '22 — "Constructing Carmichael Numbers of Order 2"
Yovana Milosevic '21 — "Exotic Tonguing: Immigration Narratives Told through Gurlesque Poems"
Hannah Ogunnubi '22 — "My Road to Creating a Complete Visual World for a Play"
Erin Yuan '21 — "Qualitative and Quantitative Analysis of Antioxidants in Tea"
By Rachel McCarthy '21