Eckley Scholar Yovana Milosevic '21 Authors Chapbook Exploring Intersectionality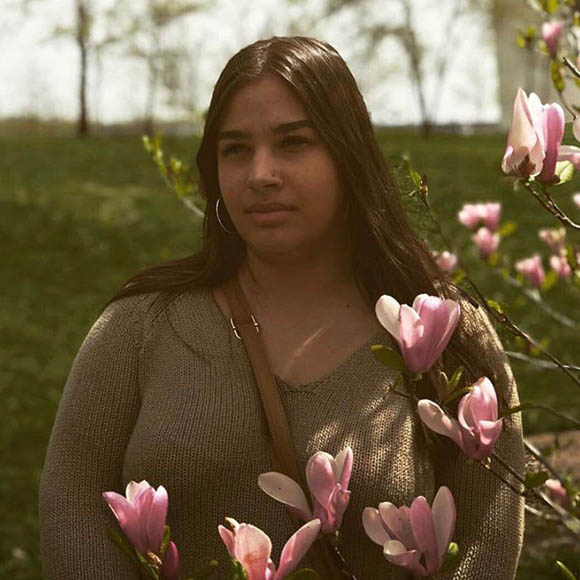 Oct. 16, 2020
BLOOMINGTON, Ill. — Senior English-writing major Yovana Milosevic '21 spent her summer writing poems delving into the complexities of the immigrant experience, as part of her work as a 2020 Eckley Scholar.
Milosevic is one of five students selected for the 2020 Illinois Wesleyan University Robert S. and Nell B. Eckley Scholars and Artists Program, in which scholars participate in an independent research or creative project with the mentorship of a faculty advisor.
Milosevic's project, "Exotic Tonguing: Immigration Narratives Told through Gurlesque Poems," involved researching and writing a chapbook of poetry relating to her personal experiences as a first-generation American.
"There are multiplicities to my identity that have affected the way I exist in this world," said Milosevic. "I wanted to observe and analyze how these different identities intersect, as well as how the traditional immigrant narrative contrasts with the Gurlesque style."
The "Gurlesque," a contemporary style of feminist poetry that emphasizes the performative aspects of gender, was a major influence in Milosevic's work. Other inspirations included poet Jenny Zhang, who writes about her specific experiences as an immigrant and a woman in America.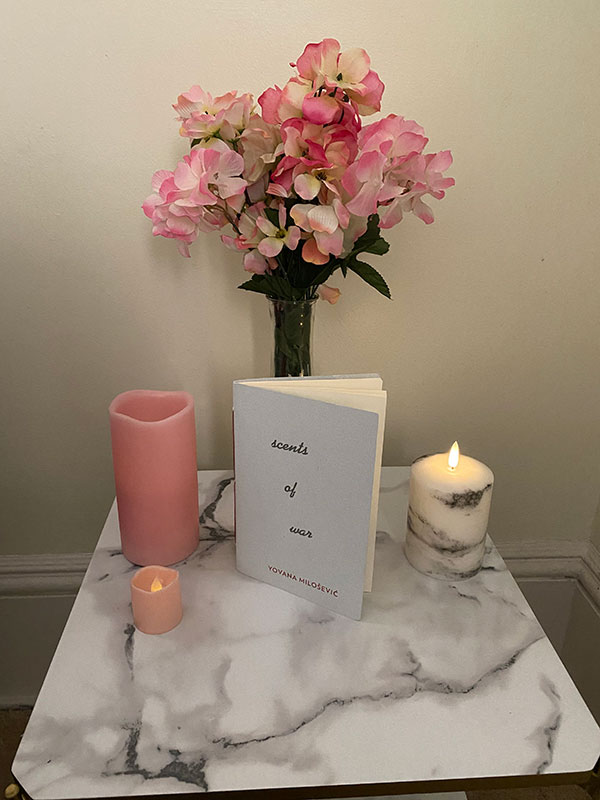 A tension between the benefits of her life in America and her personal feelings of 'otherness' characterize much of Milosevic's writing. "There are deeply complex ethical dilemmas when it comes to deconstructing one's own family's immigration experience, and I had to come from a place of understanding, as I grew up much more privileged than most of my family," Milosevic explained.
In delving into her Eastern European roots for this project, Milosevic gained a deeper knowledge of her family history, including how her Romani great-grandmother, despite being placed in a concentration camp, fought fascism by stealing their bombs and donating them to anti-fascist resistance movements during World War II. She also discovered several Roma women writers in addition to online forums specifically dedicated to the intersection of Romani culture and feminism.
"I was surprised with my findings, but at the same time, they felt really welcome. Like I was finding answers I had waited my entire life to hear."
Milosevic worked with her faculty advisor, Robert Harrington Endowed Professor of English and Writing Program Director Michael Theune, to find sources of inspiration and discuss Milosevic's progress on her poems. "This collaboration meant that I had the opportunity to ask any questions about any aspect of poetry—technical, stylistic, emotional, narrative," said Milosevic. "The life of poetry is endless, and there are so many different ways to go with each poem, and having a faculty advisor to guide me and help focus the project was essential to its success."
Through her experience as an Eckley Scholar, Milosevic benefited from the opportunity to conduct a self-driven creative project as an undergraduate, and she intends to apply the skills she developed as a researcher and poet in her career.
"My experience was truly wonderful, and I am so thankful that I got to spend the summer enjoying myself through researching and writing poems on what I am most passionate about."
By Rachel McCarthy '21