Two Students Receive Grants for Summer Research
June 11, 2019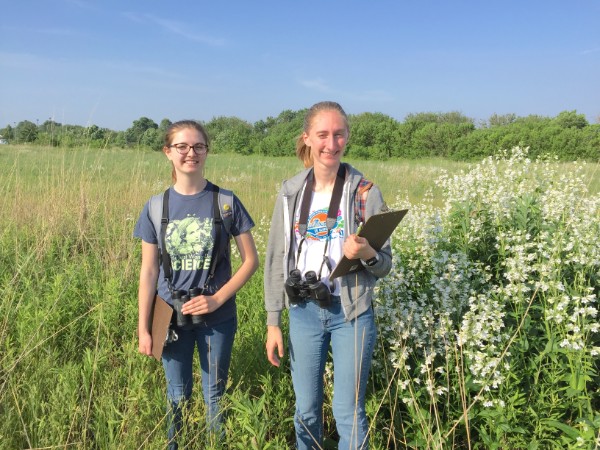 BLOOMINGTON, Ill. — Environmental studies major Leah Bieniak '21 and Biology major Rachel Schoenecker '20 have been awarded multiple grants for their summer research project: "Determining Species Abundance and Habitat Preferences of Breeding Birds in Bloomington-Normal, Illinois."
The research duo co-authored proposals for a $1,000 grant from the Illinois Ornithological Society and a $500 grant from The Ames Library. Individually, Bieniak and Schoenecker received research funding from the Robert S. and Nell B. Eckley Scholars and Artists Program and The Criley Endowment Fund, respectively.
"These grants will provide us with the resources necessary to conduct a thorough bird survey in a large urban area, as well as run a second summer of data collection and analysis in 2020," Bieniak said.
George C. and Ella Beach Lewis Endowed Professor of Biology Given Harper will serve as the advisor for this project.
"Their research will provide much needed information on the relative importance of urban areas as breeding sites for both migratory and resident birds," Harper said. "Recent scientific studies have indicated that urban areas are becoming increasingly important in providing breeding habitat for birds, but few studies have determined the actual breeding species and their habitat preferences in such areas."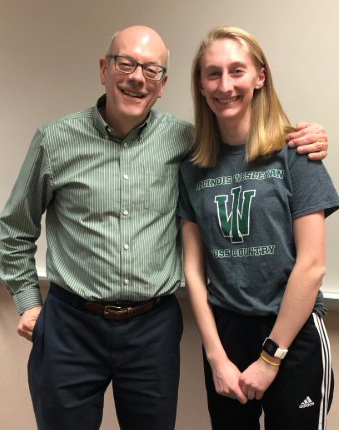 The pair of students will travel to locations around the Bloomington-Normal area that they have selected to look for birds between sunrise and 10 a.m. Each location has been classified as a different urban habitat based on size, type of vegetation and human development in the area.
The project will be based on recording bird species through sight and sounds in order to determine whether or not the birds are breeding. This will continue until the first week of July, the end of Central Illinois' bird breeding season. The final steps of the project will use statistical analysis and geographic systems to see which locations fostered the most breeding.
"I have always been a bit of a 'bird nerd,' and I am very interested in how humans can protect biodiversity," Bieniak said. "I am grateful to have the opportunity to participate in research that will help us understand how human developments can harm or support breeding bird species."
By Samira Kassem '21