TEP Student Spotlight
Meet some of our amazing Teacher Education students!
Abby Nytko/ Carol Stream, IL
English-Creative Writing Secondary Education-Class of 2023
I love to be in the outdoors with my family, friends and dogs. When my nose is not stuck in a book, I enjoy working out and going camping as well.
The Illinois Wesleyan Educational Studies department is one of the most supportive and challenging groups I have been blessed to be a part of. There is such a sense of community among the department that helps keep students and professors close and ensuring that we all do our best on a daily basis in creating a positive learning environment for ourselves and to ensure a positive learning environment in all of our future classrooms.
School has always been my safe place growing up. I love the amount of opportunities and life long skills that I have learned because of some very influential teachers that I have had in the past. My positive school experiences have led me to wanting to create and provide these safe spaces for my future students while also sharing my love of literature and writing with the youth.
Andrea Zulawski/Elmhurst, IL
Elementary Education-Class of 2023
I have been on the IWU tennis team and I love my job working as a camp counselor!
I love IWU Educational Studies because the field work we get is exceptional. By the end of my freshman year I had already had the chance to observe a middle school class, and teach it one time, and mentor two 1st graders. The classes are very informative and are building my confidence to student teach.
Teaching is my passion because I love helping students become confident in themselves and find a love for learning.
Annie Rivera/South Elgin, IL
Elementary Education-Class of 2023
I love being involved in CAB and helping set up, take down, and run the events here on campus. During my free time I like to go to the gym to play badminton with my friends to make sure I'm staying physically active.
The education department truly has a curriculum that promotes diversity, equity, and inclusion that I believe can't be found anywhere else. In addition to this, the professors and faculty within the department practice what they preach and ensure to be understanding, inclusive, and equitable for all students as much as possible. With the program we're able to start field placement as early as Freshman Year, which gives us so much time to prepare and observe before actually going into student teaching.
I had teachers throughout my entire life that helped me grow into the person I am today, they changed my life. They have instilled an aspiration for teaching inside of me and I hope to change my future students' lives one day too.
Ashley Cook/ Cary, IL
History Secondary Education- Class of 2022
One of the things I like best about Illinois Wesleyan Educational Studies is the way that the classes and professors prepare teacher scholars to teach diverse students and advocate for social justice. I like that the department teaches us about how to best serve students of different backgrounds and strengths.
I am passionate about teaching because it gives me the platform to teach young minds about the world and enable their strengths. As a teacher I can help students learn about history in an engaging way and help them learn how to be good humans.
Cassandra Jones/ Elk Grove Village, IL
English Literature Secondary Education- Class of 2022
What I like best about Illinois Wesleyan Educational Studies is that the program is designed to get students experience early, often, and with foundations in mind. Every classroom experience is aided and guided by professors, course concepts, and cooperating teachers. In addition, the program values a variety of perspectives, experiences, and interests. As a student athlete, I appreciate that this program provides for me the ability to play lacrosse and study education without missing out on any time in or on the field.
I want to teach so that I can pay forward the skills, opportunities, and support I received to every student that comes into my future classroom.
Cassie Osborn/Morrison, IL
Music Education-Class of 2023
I am involved in Cohesion Dance Company, where I am Co-President, NAfME where I am the Treasurer for the 2021-2022 school year, choir, Titan Band, and I also work on Stage Crew in the School of Music where I will be manager! Outside of my activities, I love to spend time with my friends and boyfriend, having game nights and movie nights.
I love the teaching staff! They are all super helpful and make each class enjoyable, even if we are talking about serious subjects. I feel that I can really learn a lot and learn information that I can apply to different areas of my life besides teaching.
I have always loved school and have loved helping people. Aside from this, I find being a future educator allows me to assist students in their own journeys, whether it's academically, musically, or even personally.
Connor Dewalt/ Ottawa, IL
Music Education - Class of 2022
Ed Studies at IWU has the advantage of being a tight-knit community of individuals. Professors are always ready to assist students preparing for the teaching field, and I always know that if I have a question, someone in the department will know the answer.
My passion for teaching stems from my desire to share music with others. I found that teaching is the best way to achieve that goal.
Danielle Huber/ Lombard, IL
Elementary Education with an English Minor- Class of 2022
Each and every one of the Educational Studies professors cares deeply about our individual success in the classroom. They are always there to support us and encourage us along the way. From helping us with any difficulties that we may face to celebrating our accomplishments with students, they are right by our side during our journey. The Educational Studies program at IWU makes me confident when looking forward to my future as an educator.
I really enjoy helping children expand their knowledge in fun, creative ways that fit their individual interests and ways of learning. Seeing the growth that a student can accomplish, not just academically, from the beginning to the end of one year is so fulfilling, and I hope to make a meaningful impact on my future students' educational experiences.
Emily Bland/Springfiled, IL
Elementary Education and French-Class of 2023
My favorite thing to do on campus is hang out with my friends in the basement of State Farm hall! When I'm not doing that, I'm probably spending time with my cat.
The faculty and students in the IWU Ed Studies department are phenomenal. Our faculty are always willing to go above and beyond to help students strengthen their teaching and learning skills! The students are all passionate about providing kids with a fair, fun, and rigorous learning experience.
I'm the oldest of four siblings, so I feel like I've been teaching my whole life! I think teaching is one of the most challenging and rewarding careers around, and helping kids learn to navigate the world is super fun.
Erin Peck/Wheaton, IL
Elementary Education - Class of 2022
I love how all the professors genuinely care about helping us grow to become better people and teachers. They are always willing to help their students and never fail to take time out of their day just to help their students. I really appreciate their dedication to the Educational Studies program as well as their dedication to social justice!
Teaching is my passion because it not only allows me to help kids learn but also helps me shape students into the better people. Additionally, It gives me the ability to offer an equal opportunity to learn for all students.
Garrett Gloede/Decatur, IL
Elementary Education - Class of 2023
I like both the hands on experience of being able to teach and observe kids from other schools and the personal relationships with the teachers on campus.
I have loved teaching since the start of high school. My passion comes from the personal experiences I had helping in my middle school and from the teachers in my family that I look up to.
Gracie Boughton/ Clinton, IL
Music Education - Class of 2023
I'm a part of band and choir at IWU. In my free time I like to hang with my dog and go fishing.
The music education department is very good. The professors push you to become the best teacher possible right at the beginning. The music education program is why I came to Wesleyan and why I continue to study here.
Teaching is my passion because my music teacher was the one to help me through high school and some really rough patches of my life. I want to pay that forward to my students.
Hannah Rahm/Evergreen Park, IL
History Secondary Education - Class of 2023
Hannah participates in many activities on campus including, but not limited to, Titan Band, ASL, Pagan Student Association, and IWU RPG. In their free time, they volunteer at an animal shelter in their hometown and spend time with friends.
The Illinois Wesleyan Educational Studies program has allowed Hannah to get into classrooms early & begin to give her the tools necessary to make a difference in her community. Illinois Wesleyan professors have provided an incredible support system and ample knowledge to further the education future teachers receive while studying at Wesleyan. On a more personal note, Hannah is incredibly thankful for Wesleyan's ability to connect her with cooperating teachers in the area and constantly providing her with opportunities to refine her skills in anticipation of the day she will run her own classroom.
After spending years in the education system, Hannah recognized the importance of good teachers in the lives of herself and others, prompting her to enter the field. As a Golden Apply Scholar, Hannah hopes to make a difference in the lives of students who may need the support system Hannah hopes to provide.
Jade Miller/ Chicago, IL
Elementary Education - Class of 2022
I love that the Illinois Wesleyan Educational Studies program is so supportive and caring. The teachers always make sure that the students are on track and receive all of the information and training needed to become a great teacher. I also love the size of this program: it's not too big or too small. It makes it easier to meet new people who are pursuing the same profession. It also gives the opportunity to have great relationships with the teachers. I appreciate the program for the unity it brings within the students and teachers in the program.
Teaching is my passion because I want to give back to my community. In my community we don't have the best teachers or techniques for teaching students from low income housing. I want to help the students in my community to reach their full potential.
Jakobe Rabor/ Golf, IL
Music Education - Class of 2023
I am extremely involved in IWU's music program, playing in the Wind Ensemble and in the Jazz Ensemble, and singing in the Collegiate Choir, and I love music so much that I am a proud brother of the music fraternity Phi Mu Alpha. I am also a musical artist and I produce covers on my YouTube channel ProKobe.
One of my favorite aspects from Illinois Wesleyan's Educational Studies is the introduction and early practice of lesson plans. When I am a full-on teacher in the future, I will be using and creating lesson plans constantly, so me being able to practice forming lesson plans and enact lessons as early as my freshman year of college is a huge benefit to my growth as a future educator. I also love the experience my music education classes have been providing me, through videos and activities, and encouraging me to seek out, through observation hours. These experiences are definitely helping me form the great potential that I have as a teacher.
Teaching music is my passion because I want the future generation of the students to have the same amazing high school music experience that I had growing up.
Jenna Mirande/ Peoria, IL
Elementary Education - Class of 2022
What I like best about being a part of IWU Educational Studies is how in almost every class you get field experience in the classroom. The small class size makes it easy to build relationships with peers and professors. The professors use their expertise and teaching experience to prepare you for becoming a teacher which is really helpful and meaningful.
Teaching is my passion because you have the opportunity to make a difference. Teachers not only inspire and mentor students academically, but they also help build foundations and positively impact other parts of students' lives as well.
Jessica Buttell/Wheaton, IL
English-Writing Secondary Education - Class of 2023
I am very active in Alpha Gamma Delta, Student Education Association, and several other honor societies! In my spare time, I love to read and write fiction and post book reviews to my blog.
One of the best features of Illinois Wesleyan's Educational Studies experience is that the program provides the opportunity to get field experience as a freshman. Having the opportunity to work in the classroom from day one reinforced my desire to become an educator and gave me valuable experience. I also really appreciate the wonderful professors that form the Educational Studies department. I have learned so much from them about being a teacher for social justice. In addition, I am so grateful for my academic adviser from the Educational Studies department who has worked with me from the start to help visualize my path as a teacher.
From a very early age, I loved helping others learn! Through camp counseling and peer tutoring I knew teaching would become a passion of mine because it was a great joy to instill a love of English in those around me.
Justin Doellman/Bloomington, IL
Elementary Education - Class of 2023
I am in many different activities like choir, an a cappella group called Suspended, glass blowing club, and I am a part of the fraternity PMA.
I love the personal connections that I have created with my education professors and my peers. Educational Studies here at Illinois Wesleyan has truly allowed me to learn about our diverse society and how to express that to the future generations. Ever since I changed my major, the Educational Studies department has constantly instilled my love for teaching and even learning, and I haven't looked back since!
Teaching is my passion for many different reasons but mainly because I want to make a change in the world by educating our youth and showcasing to them our diverse society and world.
Kailee Galloway/New Lenox, IL
English Literature Secondary Education - Class of 2023
I'm heavily involved on campus through my participation in several RSO's and attendance at various events. I'm currently President of our Student Education Association (SEA) for the 2020-2021 academic year as well as President of the Cypher Dance Team. For fun I like to dance, read, take care of my plants, and hang out with friends.
The thing I like best about the educational studies department at Wesleyan is the immense amount of support you get from both the staff and your fellow students. It doesn't matter which class you are in, the Ed studies students are all very supportive of one another and foster good relationships. It's a good atmosphere that always makes you feel welcome.
Teaching is my passion because every student is full of potential to do great things and find personal growth. I want to be a part of their journey and help them through the tough time that high school can be while giving them an education and skills they can be proud of.
Katie O'Donnell/ Gurnee, IL
Elementary Education - Class of 2022
Since I came in as a different major and switched to elementary education my journey has been a bit bumpier. Throughout my whole experience the Educational Studies department has supported and helped me so much. I am forever grateful that I have been able to join such an amazing group of people.
My favorite thing about teaching is when you can see the moment in a student's eyes when they truly understand what you are teaching them. Being able to help students not only learn but also develop confidence and become the best versions of themselves is something I know I will always be passionate about.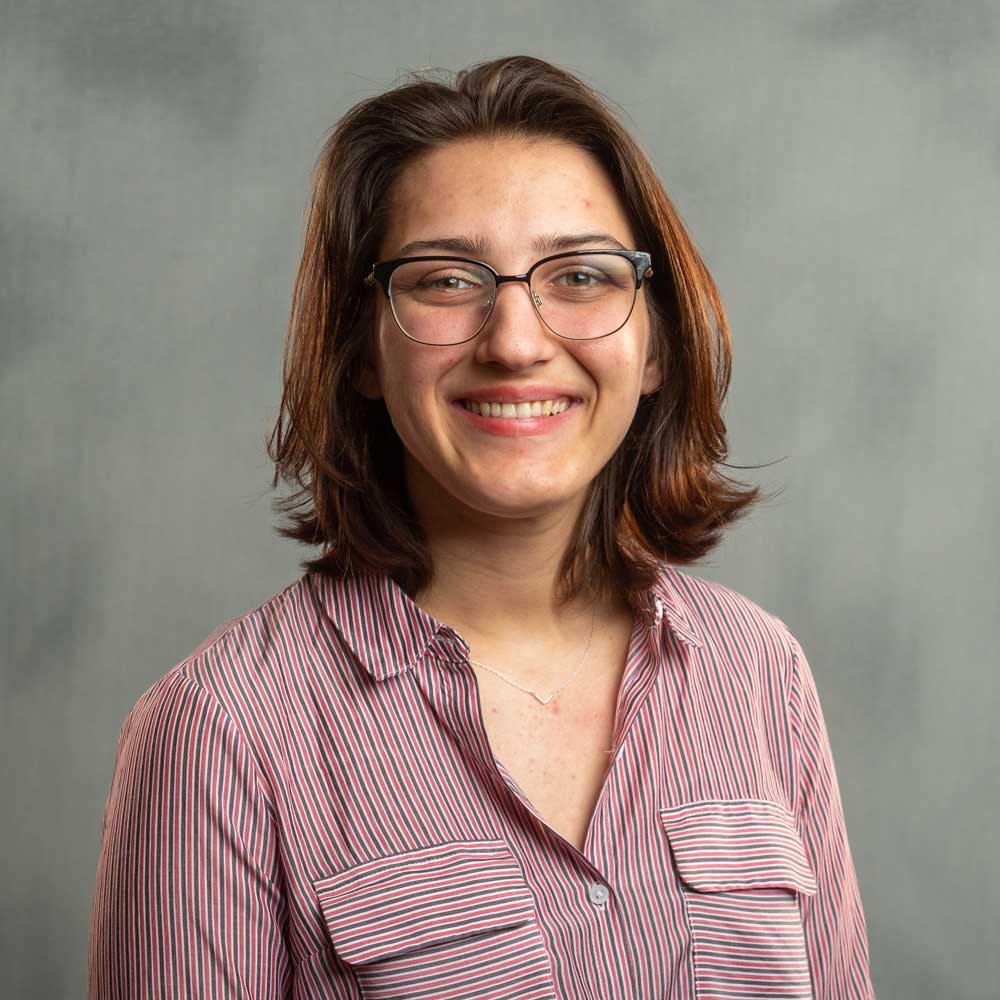 Leanna Horton/ Philo, IL
Music Education - Class of 2022
I love that Illinois Wesleyan University gives me many opportunities to practice teaching with my peers before I go into a real classroom. The professors at IWU are very successful at forming their students into inspiring future educators because they bring their passion and professional experience into the classroom. The connections made with my professors and peers at Illinois Wesleyan University have given me unique experiences and confidence that I will grow to be the best teacher I can be.
Teaching is how I can help our world become a better place by being a positive role model for students and inspiring them to reach for the stars. As a teacher I believe it is my job to believe in and motivate each one of my students because every person in the world deserves a cheerleader!
Liana Rosensteil/Pearl City, IL
Elementary Education - Class of 2023
I am involved in Sigma Kappa Sorority as well as Student Education Association and the National Society of Leadership and Success.
I believe one of the best qualities of Illinois Wesleyan's Educational Studies program is allowing students to observe in the classroom before they are accepted into the Teacher Education Program. Being able to get into a classroom my freshman year really helped me in my decision to study Elementary Education. Another great quality would be how we, as college students, learn from a plethora of amazing professors on teaching for social justice.
Teaching is my passion because I believe that I can help a child, or the next generation of children, for the better when the child has a loving and supportive classroom.
Rachel Laboda/ Rolling Meadows, IL
Elementary Education- Class of 2022
Illinois Wesleyan provides an Educational Studies program focused on social justice. Being enrolled in this program has broadened my perspective on the issues that are present in the school system on an every day basis. I've created great, meaningful relationships with professors who care about my success in the future, and have learned so much about how I can make a difference in the school I choose to teach at and in the lives of my students.
One thing I love about teaching is the idea that I can make a positive impact on my students. Helping students learn school content and material is important, but it is just as important to make all students feel welcomed, supported, and encouraged. I've learned a lot about how to make my lessons and activities beneficial to each and every student, based on their ability and interests. Creating these deep connections with my students will allow me to see the way they grow from the beginning of the year to the end. I can't wait for my future as a teacher and am thankful to IWU for providing me with the unique Educational Studies program it offers!
Riley Haug/Elmhurst, IL
Elementary Education - Class of 2023
I am on the Women's Soccer Team, the VP of Academic Excellence at Sigma Kappa, and the VP for Student Education Association.
I love IWU Educational Studies because all of the professors make such a tremendous effort to get to know every single student at a personal level and take mental health into great consideration during the school year.
Teaching is my passion because my mom is a teacher so I was always in her classrooms growing up and I fell in love with many of the children and loved seeing her love her job and I wanted to do the same thing.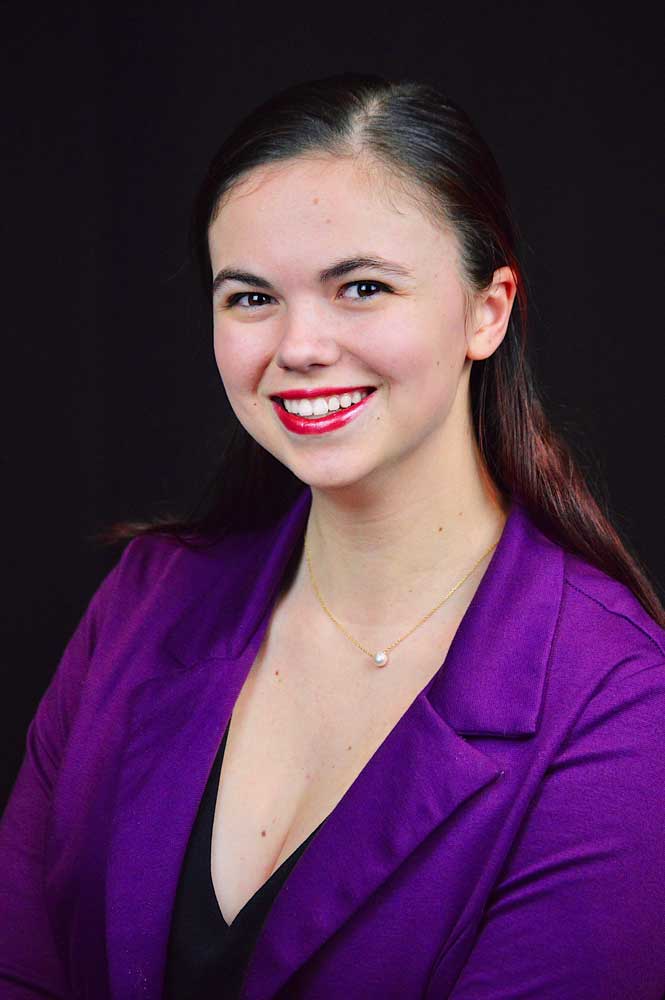 Sarah Buchmann/Wilmette, IL
English Secondary Education - Class of 2022
I have always had great support from my professors in all of my areas of interest, even outside of the Ed Studies program! I feel recognized and wanted on campus by my professors and peers, and value the strength of those relationships.
I love seeing a student's face light up when they finally get a concept we've been working on. It makes me so proud to see their achievements!
Sarah Warner/Itasca, IL
Elementary Education - Class of 2022
The professors are so amazing and really go above and beyond to help us out. I really enjoy going to my education classes and they get me excited for when I have a classroom of my own.
When I was younger, I always loved going to school and I loved my teachers. I want to be that teacher for my students and be the reason why a child wants to learn and come to school.

Shea Atkins/Grant Park, IL
Hispanic Studies Secondary Education - Class of 2023
I'm on the bowling team and I like playing my xbox.
I really like how small it is, as a student you can really connect with all of your professors and they actually care. I'm not saying others don't but I've had my professor reach out and ask how I was doing and if they could help at all. I've never gotten that attention at all, anywhere. The IWU Ed Studies faculty make you feel at home no matter what.
I'm a person who has seen how rough life can get for those without a proper education and I want to fight it. I want to help as many kids as possible to find a better life.
Zehra Barkirdan/Morton, IL
Elementary Education- Class of 2023
On campus I am involved Student Senate, Greek Life, National Society of Leadership and Success, and Alpha Lambda Delta. I am the Chief of Staff for Student Senate and am the Vice President of Member Experience for Alpha Gamma Delta.
My favorite part of Illinois Wesleyan Educational Studies is the one on one approach they have to learning. The professors and advisors want to help meet their students' needs in the best way fit for each student. This classroom environment has made me feel more knowledgable when in the field.
Teaching is my passion because I love getting the opportunity to help others. Teaching allows you to help others and help sculpt the future leaders of society.