Student Athletes
Interested in preparing for a teaching career AND being a college athlete? IWU student-athletes in the Educational Studies program balance the time commitments of being a senior team leader and full-time student teaching. Through it all, the Educational Studies faculty and your coaches will work together to help you become an expert manager of your time and energy so you can excel in the classroom and in the arena!
Meet some of our current student-athletes and alumni!
Current Student Testimonials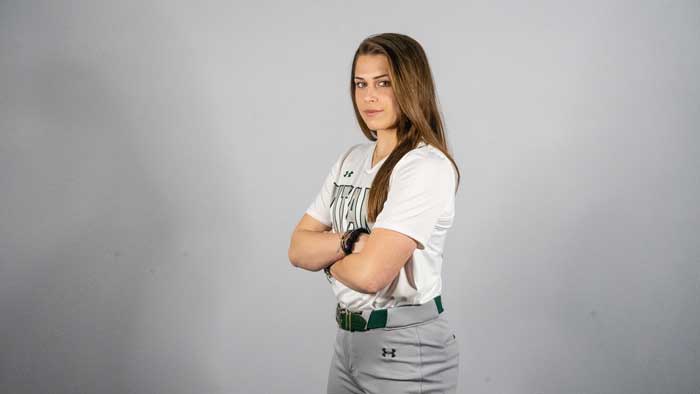 Maya Black, class of 2024
Major: Elementary Education
Softball, Utility Player
Dean's List, Illinois State Scholar, 2x All state, and 4x all conference in High School
"Being able to continue a sport you love without having to sacrifice academics is one of the greatest blessings of being a student athlete at IWU."
---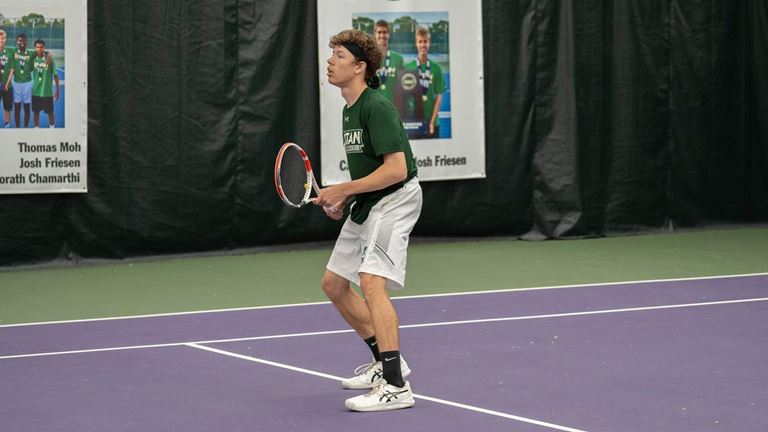 Ryan McCoy, class of 2024
Major: Secondary Education, Math
Men's Tennis
Team Captain all four years of High School
"Love the battle!"
---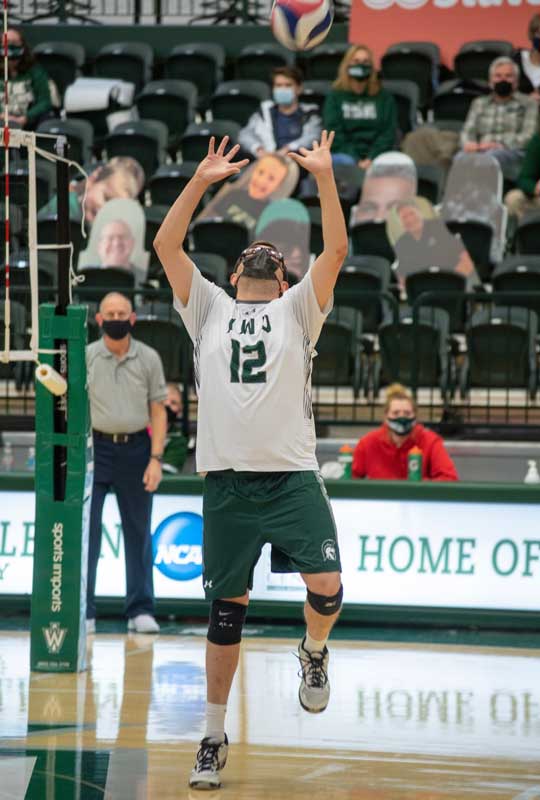 Dominic Bennett, class of 2024
Major: Elementary Education
Men's Volleyball, Setter
"It's a lot of hard work and dedication but it's totally worth it!"
---
Grace Sanders, class of 2023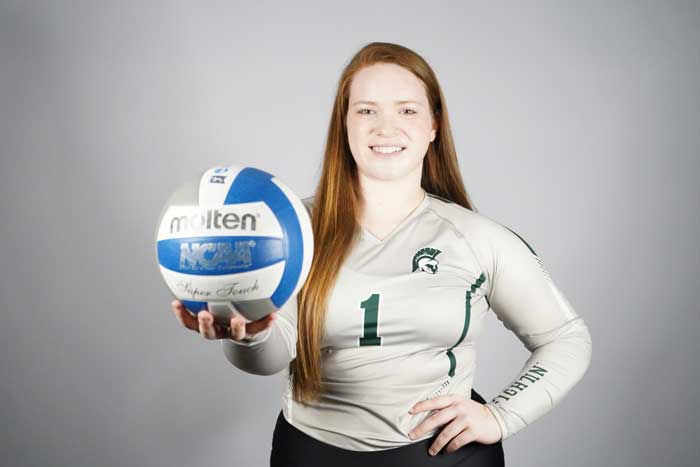 Major: Secondary Education, English
Women's Volleyball
Golden Apple Scholar, Academic All-CCIW, Named the College Conference of Illinois and Wisconsin Defensive Player of the Week
"I absolutely love being an athlete here at IWU. Being a part of a team-- something bigger than myself-- and working through success and adversity together to reach our goals pushes me to be a more passionate, driven and resilient human being in every facet of my life."
---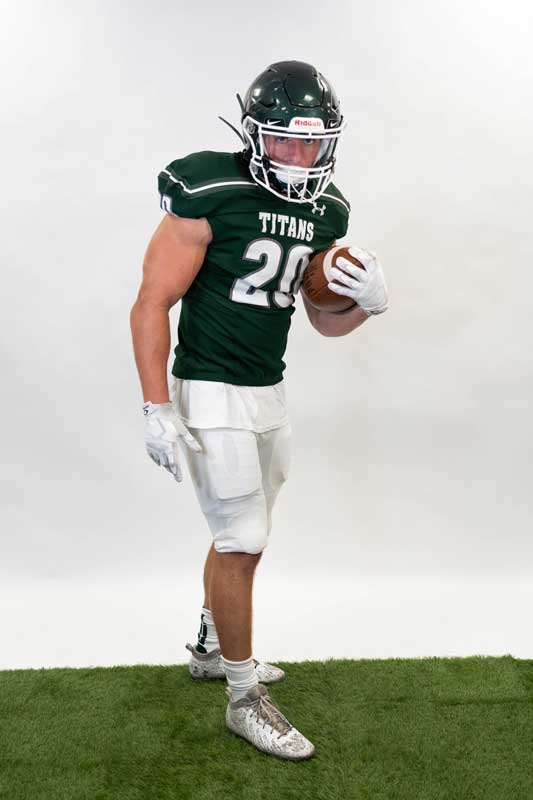 Seth Albin, class of 2024
Major: Secondary Education, Math
Football
My advice for new students is to "Make the most of every opportunity you get."
---
Amanda Wilson, class of 2024
Major: Secondary Education, Biology
Cross Country, Track and Field
"I love being a student athlete at IWU. The small classes make it easier to connect with professors, which really helps when needing to miss class for a meet. They are very understanding. Sometimes they will even remember that you had a meet and ask how you did!"
---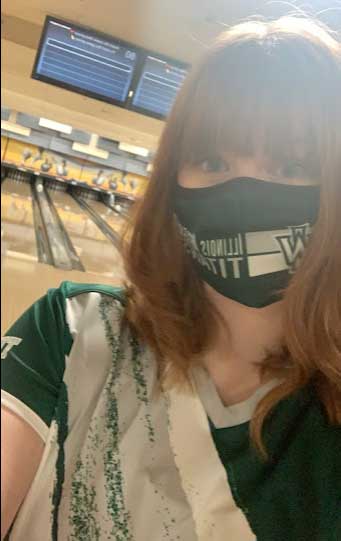 Ashley Cook, class of 2022
Major: Secondary Education, History
Women's Bowling Team
Honor Roll Student
"Being a student athlete at IWU has made my college experience so much better! Bowling with the team after a day of classes and school work is so refreshing and fun!"
---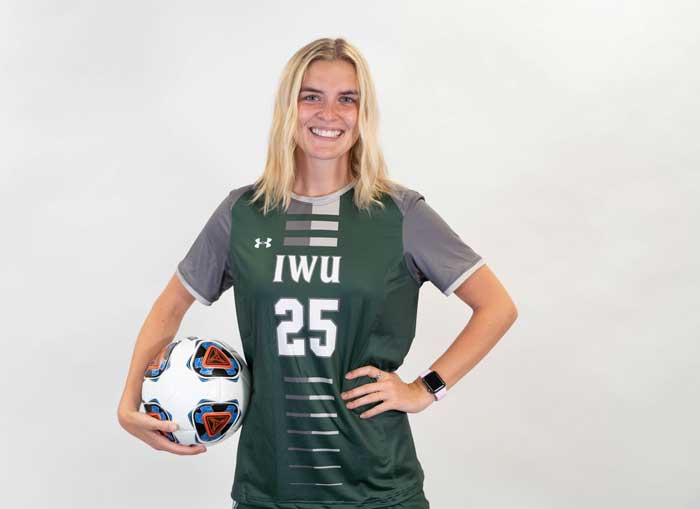 Riley Haug, class of 2023
Major: Elementary Education
Women's Soccer
Dean's List, Scholar Celebration
"Titans supporting Titans is my favorite part about being a student athlete."
---
Lexi Ward, class of 2024
Major: Secondary Education, Hispanic Studies
Track and Field
Dean's List
"Being a student athlete at IWU grants the opportunity to focus on my future career and explore diverse educational environments while playing the sport I love and giving myself a break from school."
---
Alumni Testimonials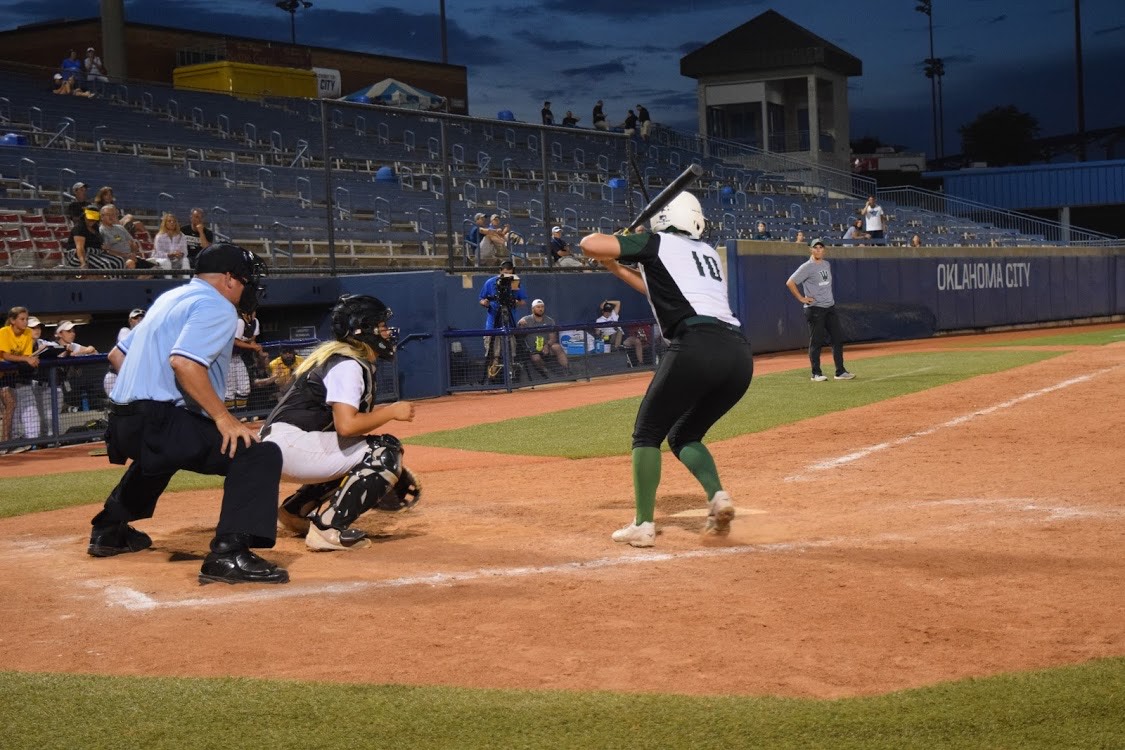 Stephanie Prentice, Class of 2018
Major: Elementary Education
Softball
"While at Wesleyan, I was able to attend the D3 National Championships for three years in a row placing 7th, 5th, and 2nd in the nation. I am so thankful to have been a part of an amazing team, which allowed me to create life long friendships I'm also thankful for my amazing professors that supported me both on and off the field. I currently work in Yorkville IL as a third grade teacher. In my first year of teaching, I was nominated as the Rookie of The Year for our district."
---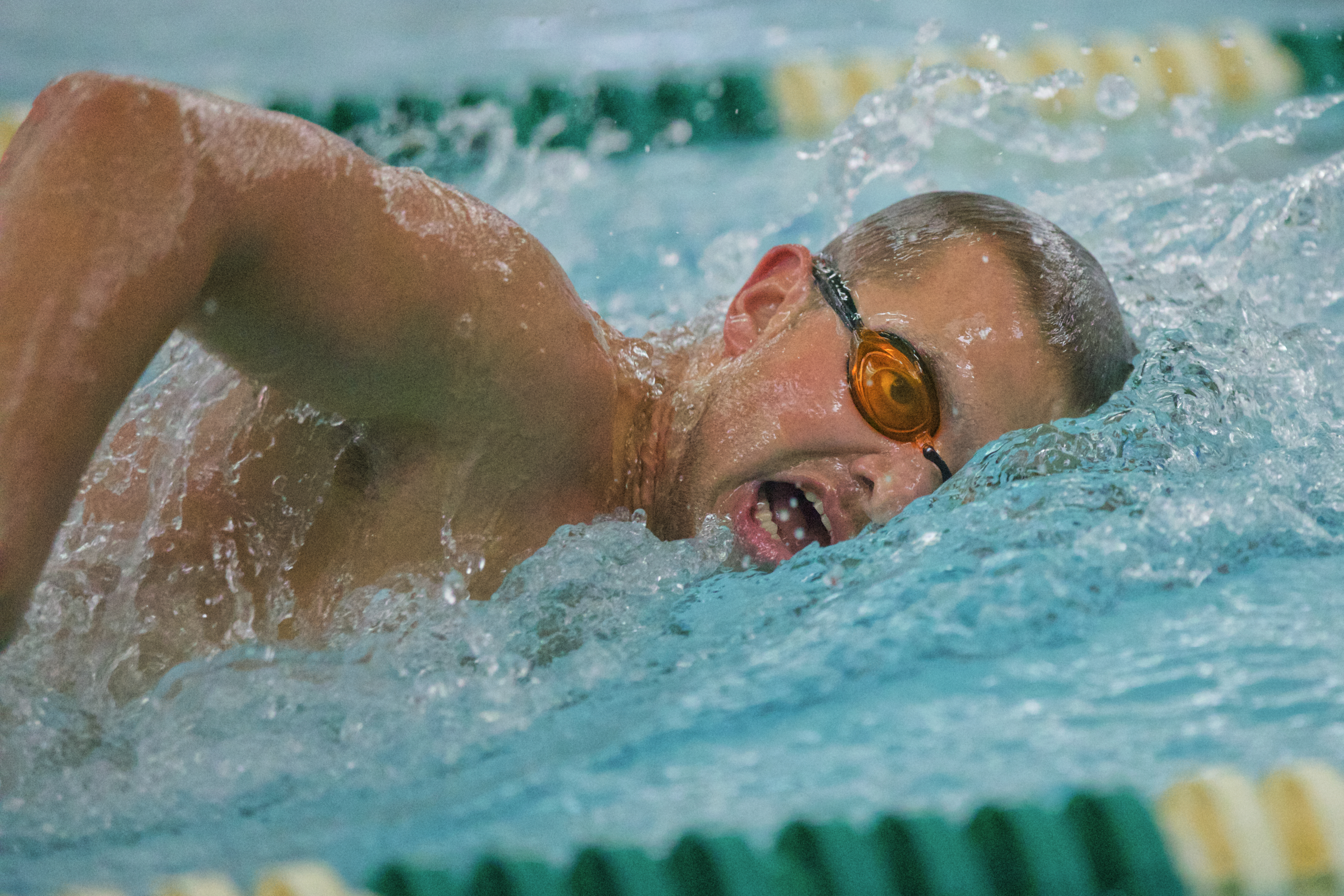 Luke Witteveen, Class of 2019
Major: Secondary Education - History
Men's Swimming, (Awards: Top 5 All-CCIW Scorer in the 1650 Yard Freestyle and Top 10 All-CCIW Scorer in the 500 Yard Freestyle)
"Being a student athlete and education major at Illinois Wesleyan University is an extremely rewarding experience. While balancing the classwork and requirements for licensure with the time commitment in the pool leads to a busy four years, it is great practice for what the real world is like after graduation, especially if you can see coaching in your future. I currently teach Social Studies at Lake Park High School in Roselle, IL."
---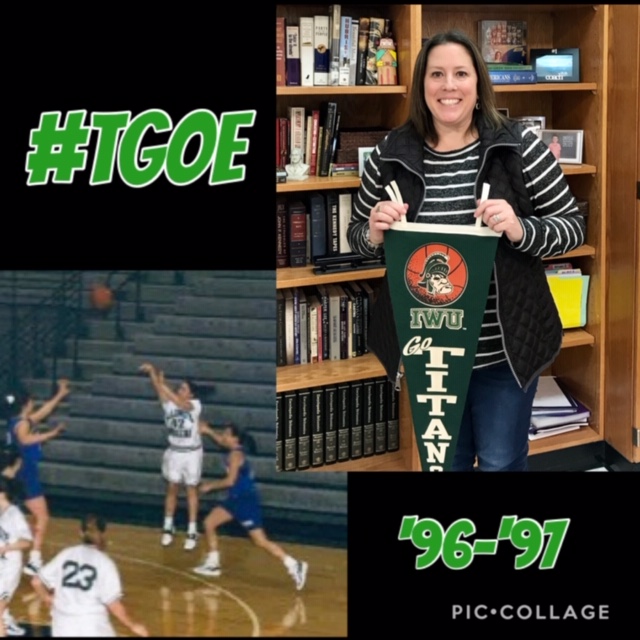 Sondra Sisson Findley, class of 1997
Major:History and Secondary Education Major
Women's Basketball
"I'm in my 22nd year as a Social Studies Teacher at Bloomington High School and a lso student taught for another former Titan athlete, Rich Baldwin. I h ave been able to host numerous student teachers from IWU and love being able to give back in that way!"
---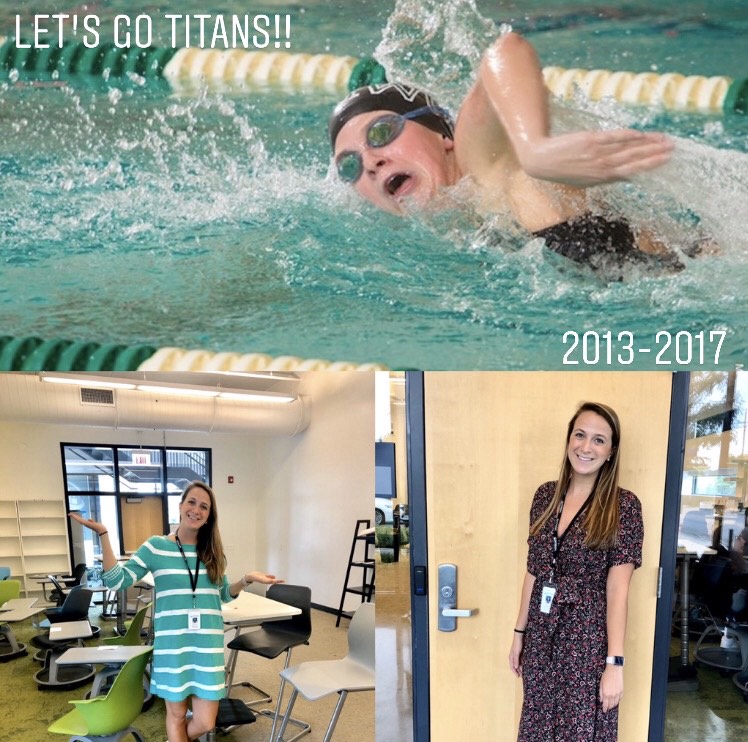 Meg Stanley, class of 2017
Major: History and Secondary Education
Sport: Women's Swimming, IWU School Record Holder in the 200, 500, 1000 and 1650 freestyle, CCIW Record Holder in the 500 and 1650 freestyle, 2017 National Champion in the 500 freestyle, 2017 At Large Academic All-American of the Year, 2017 CCIW Woman of the Year, Inducted into Kappa Delta Pi and Phi Beta Kappa in 2016.
Currently teaching 7th grade World History at Intrinsic Charger School in Chicago.
"During swim season my senior year, I was completely supported by my cooperating teacher, an IWU alum and former student athlete herself, and by the education department at IWU. Balancing student teaching and swimming taught me valuable time management skills along with learning how to successfully give 100% at school and in the pool. After competing at nationals, the education program welcomed me back with excitement, celebrated with me, and reaffirmed that I made a great choice in choosing to be an education major and a student athlete at IWU."