Student Athletes
Interested in preparing for a teaching career AND being a college athlete? IWU student-athletes in the Educational Studies program balance the time commitments of being a senior team leader and full-time student teaching. Through it all, the Educational Studies faculty and your coaches will work together to help you become an expert manager of your time and energy so you can excel in the classroom and in the arena!
Meet some of our current student-athletes and alumni!
Current Student Testimonials
Page Dickison, class of 2021
Major: Secondary Education and English Literature
Volleyball, Libero, #19
"Being a student-athlete at IWU allows for students to spend an equal amount of time in the gym as well as in the classroom. The smaller class sizes lets us, as athletes, form relationships with the amazing professors here so we can have open communication if we need to miss class for games. However the best part about being a student-athlete at Wesleyan is knowing your professors are supporting you from the stands or are asking about your game the next class."
---
Hannah Foley, class of 2021
Major: Elementary Education
Women's Lacrosse, Defense #14
"Being an Illinois Wesleyan student-athlete has allowed me to gain and strengthen numerous skills that I will be able to carry with me throughout my professional career as an educator such as communication, organization, and time management. Each aspect of my life as an IWU student-athlete has introduced me to great experiences and even better people."
---
Samantha Munroe, class of 2021
Major: Elementary Education
Women's basketball, Point Guard, #14
"Being a student athlete at IWU allows for a stronger sense of community and support inside and out of the classroom"
---
Max Crowninshield, class of 2020
Major: Secondary Education and History
Cross Country and Track and Field
"Being a Student Athlete at IWU has really enriched both my academic and my athletic careers. Both the Cross Country team and the Education department have become like family to me and I couldn't imagine going through college without them!"
---
Angela Roman, class of 2020
Major: Biology and Secondary Education
Women's Track and Field - Throws (shotput, weight throw, and hammer throw)
"Being a student athlete at IWU has allowed me to pursue my drive to compete among supportive friends and teammates while being in a setting that promotes growth and encourages being your best, both in the classroom and with the team. Being on this team has given me friends, study buddies, and a solid work ethic. Despite the craziness of being a student athlete, I have been given the opportunity to travel to compete on the weekends and work on building my leadership skills as one of the team captains. Participating in sports at IWU has greatly impacted my Illinois Wesleyan experience for the better."
---
Jake Moran, class of 2021
Major:Math/Secondary Ed.
Football. Wide Receiver #19.
"Being an education major at Illinois Wesleyan has allowed me to find a career path that will allow for me to influence the lives of students for years to come, while also providing me with the opportunity to continue to be involved in the sport that I love."
---
Madeline Bollinger, class of 2020
Major: Secondary Ed- Math
Women's Swimming
" Being a student athlete at Wesleyan has been a challenging but rewarding experience for me. During student teaching, swimming kept me focused, healthy, and served as an outlet before and after long days at school. Additionally, being an athlete allowed me to better relate to my students, whose time is filled with sports and extracurriculars of their own. Both the athletic and education departments work tirelessly to make sure that we are able to achieve our goals in all aspects of our experience at IWU, and I couldn't be more thankful."
---
Jessica McCall, class of 2021
Major: Elementary Education, English Minor and reading endorsement
Volleyball Outside Hitter #4
"I love all of the opportunities that playing sports at IWU has allowed me. I'm always challenged to be a better student and athlete by my coaches and teachers."
---
Sam Soto, class of 2021
Major: Secondary Ed- History
Football
"Collegiate sports provide an opportunity for personal growth in work ethic and leadership. When paired with the education program, these perspectives help to grow leadership in the classroom and instill the work ethic necessary to succeed. The option for 9th-semester student teaching helps keep you on the field or court while still growing as an athlete and future educator and being supported the whole time."
---
Yesenia Martinez Calderon, Class of 2020
Major: Secondary education, Hispanic Studies
Track and Field
"I was a three sport athlete in high school and coming to IWU I wanted to continue the same competitive spirit. I walked on to the track team and was able to grow and practice on being a better athlete mentally and physically. I was able to train while I was abroad in Mexico and was fortunate enough to train with the Women's Volleyball Team at the Universidad Alberto Hurtado in Santiago de Chile! During student teaching I was also able to train while coaching volleyball at my placement! It's all about balance and ensuring that you're mentally prepared to work hard both in the class and off!"


---
Alumni Testimonials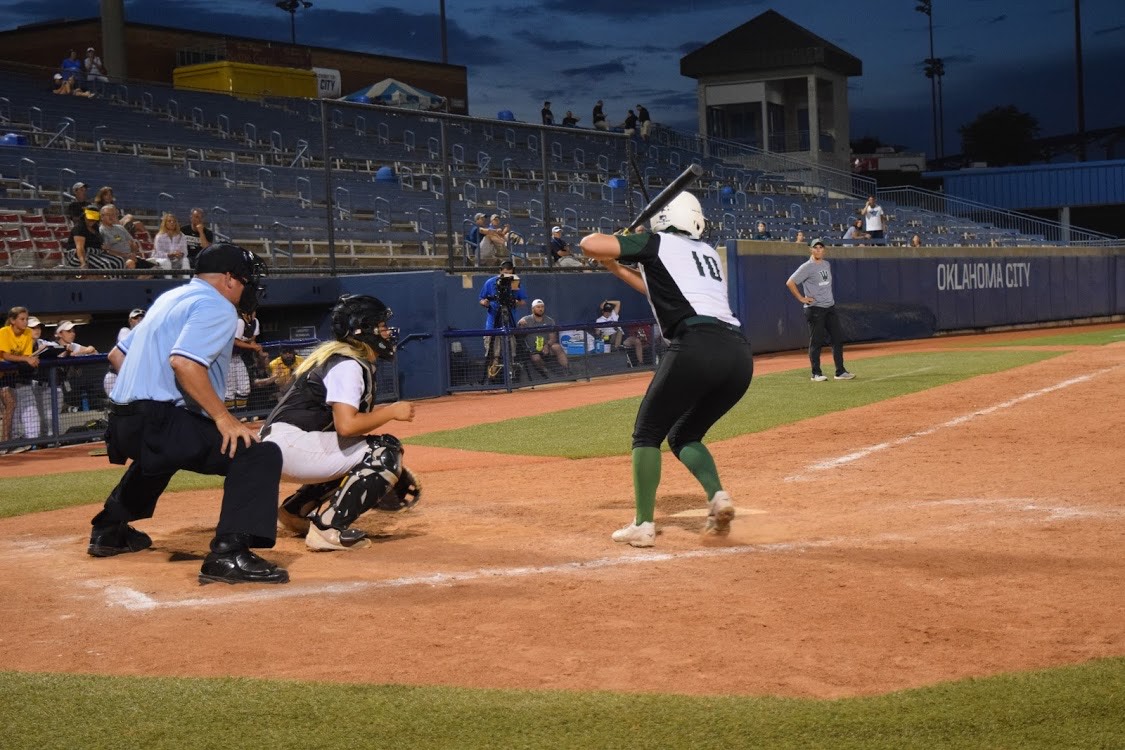 Stephanie Prentice, Class of 2018
Major: Elementary Education
Softball
"While at Wesleyan, I was able to attend the D3 National Championships for three years in a row placing 7th, 5th, and 2nd in the nation. I am so thankful to have been a part of an amazing team, which allowed me to create life long friendships I'm also thankful for my amazing professors that supported me both on and off the field. I currently work in Yorkville IL as a third grade teacher. In my first year of teaching, I was nominated as the Rookie of The Year for our district."
---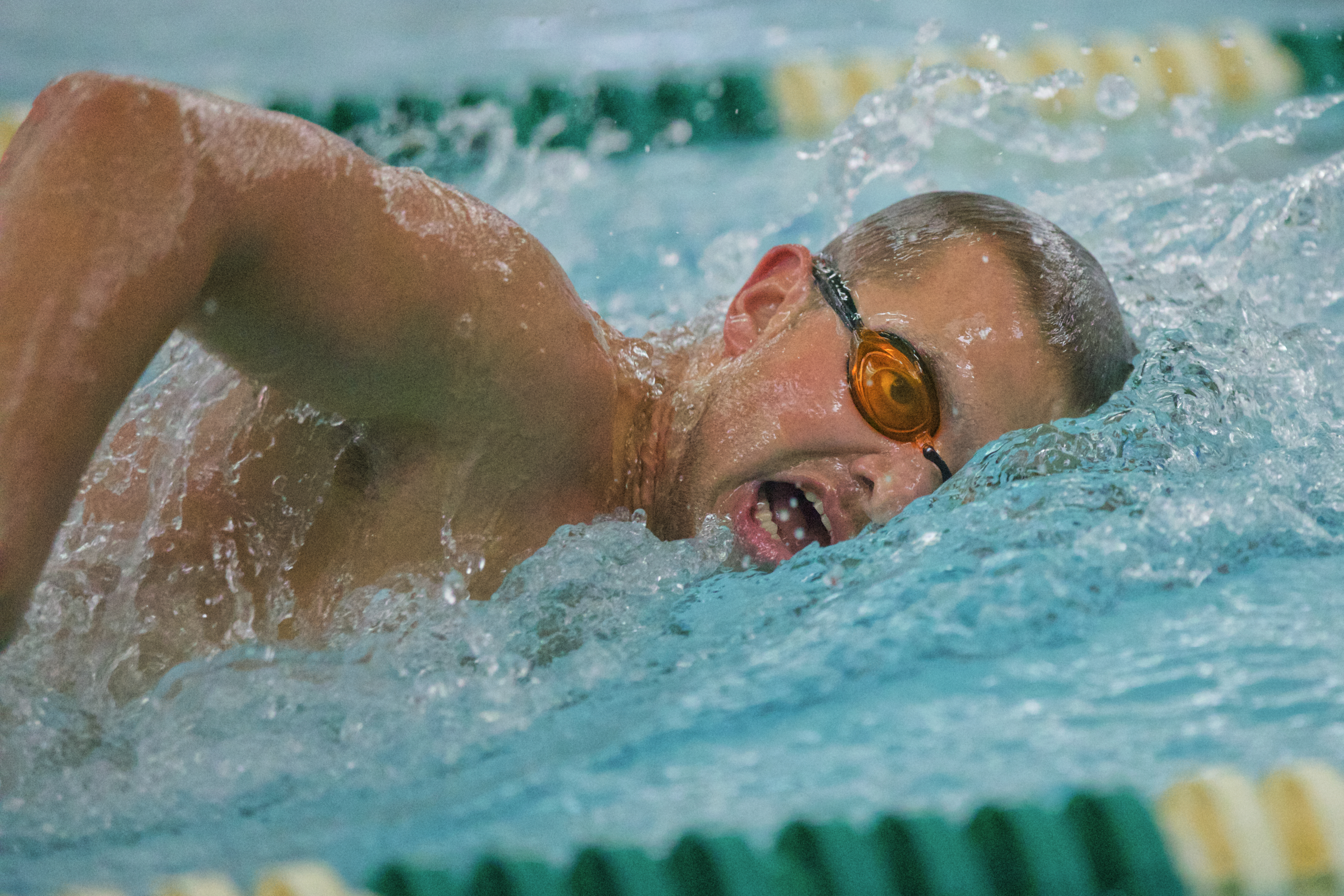 Luke Witteveen, Class of 2019
Major: Secondary Education - History
Men's Swimming, (Awards: Top 5 All-CCIW Scorer in the 1650 Yard Freestyle and Top 10 All-CCIW Scorer in the 500 Yard Freestyle)
"Being a student athlete and education major at Illinois Wesleyan University is an extremely rewarding experience. While balancing the classwork and requirements for licensure with the time commitment in the pool leads to a busy four years, it is great practice for what the real world is like after graduation, especially if you can see coaching in your future. I currently teach Social Studies at Lake Park High School in Roselle, IL."
---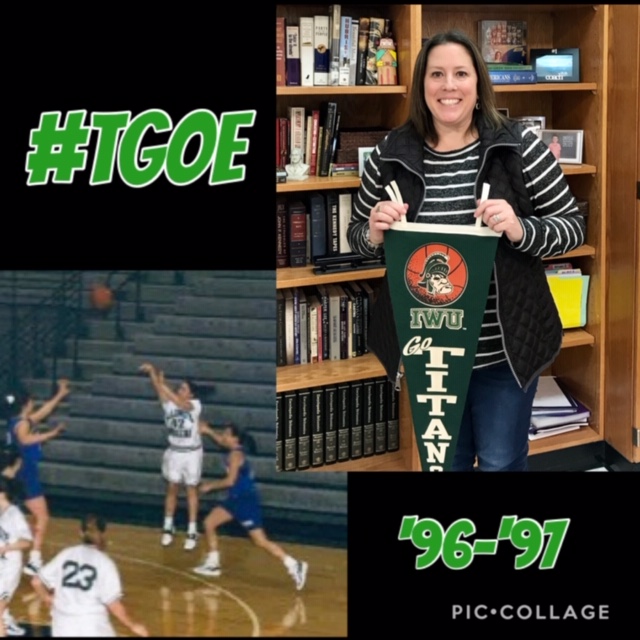 Sondra Sisson Findley, class of 1997
Major:History and Secondary Education Major
Women's Basketball
"I'm in my 22nd year as a Social Studies Teacher at Bloomington High School and a lso student taught for another former Titan athlete, Rich Baldwin. I h ave been able to host numerous student teachers from IWU and love being able to give back in that way!"
---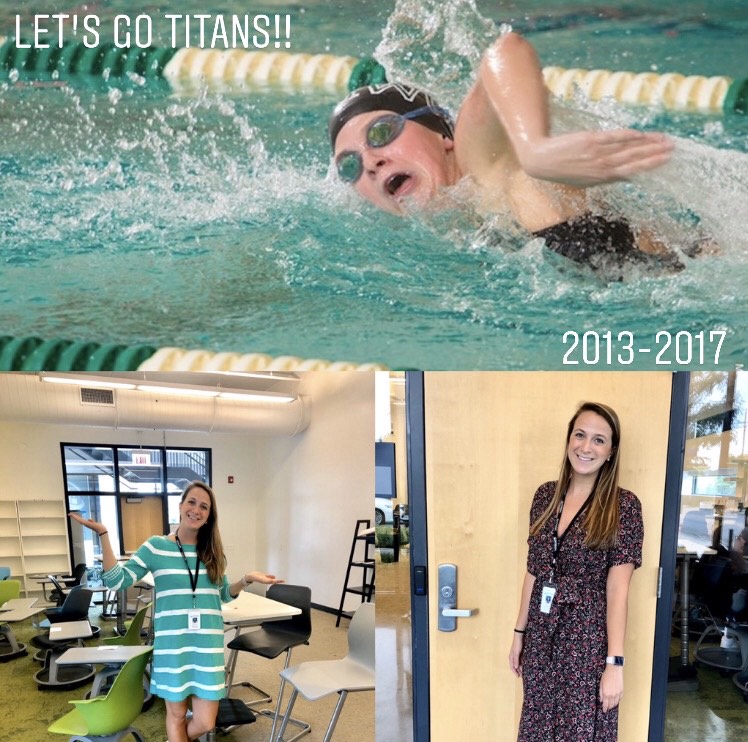 Meg Stanley, class of 2017
Major: History and Secondary Education
Sport: Women's Swimming, IWU School Record Holder in the 200, 500, 1000 and 1650 freestyle, CCIW Record Holder in the 500 and 1650 freestyle, 2017 National Champion in the 500 freestyle, 2017 At Large Academic All-American of the Year, 2017 CCIW Woman of the Year, Inducted into Kappa Delta Pi and Phi Beta Kappa in 2016.
Currently teaching 7th grade World History at Intrinsic Charger School in Chicago.
"During swim season my senior year, I was completely supported by my cooperating teacher, an IWU alum and former student athlete herself, and by the education department at IWU. Balancing student teaching and swimming taught me valuable time management skills along with learning how to successfully give 100% at school and in the pool. After competing at nationals, the education program welcomed me back with excitement, celebrated with me, and reaffirmed that I made a great choice in choosing to be an education major and a student athlete at IWU."