Value of an IWU Education
We're more affordable than you think
In comparison with our competitors, federal statistics show that Illinois Wesleyan students are more likely to remain in school, graduate on time, earn a higher salary and pay off any student debt after graduation. When considering the full picture, choosing Illinois Wesleyan is a solid investment.
Don't just take our word for it, we invite you to check the U.S. Department of Education College Scorecard.
The Cost Difference: $2K - $3K
Average Cost of IWU vs. Published Prices of nearby State Institutions (includes Room and Board at all 4 schools).
---
After you complete the IWU app, simply add us to your FAFSA to unlock all IWU scholarships and grants!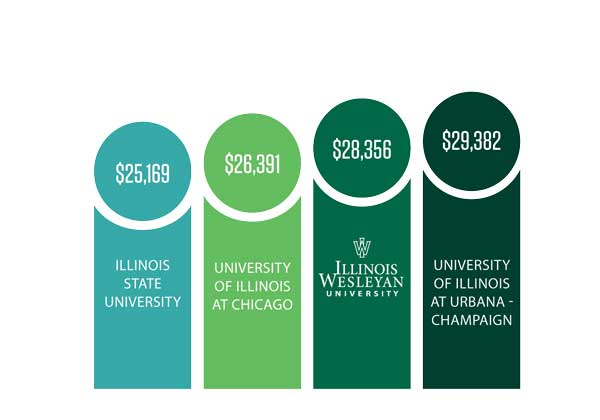 A COMPARISON OF OTHER ILLINOIS COLLEGES AND UNIVERSITIES
Your ability to pay down debt after graduation speaks to your ability to find employment, and the salary you command after graduation. At Illinois Wesleyan, our Hart Career Center (HCC) staff is dedicated to helping students find purposeful and rewarding internships, create stellar resums highlighting breakthrough experiences, and connecting them to a vast network of recruiters, employers and alumni.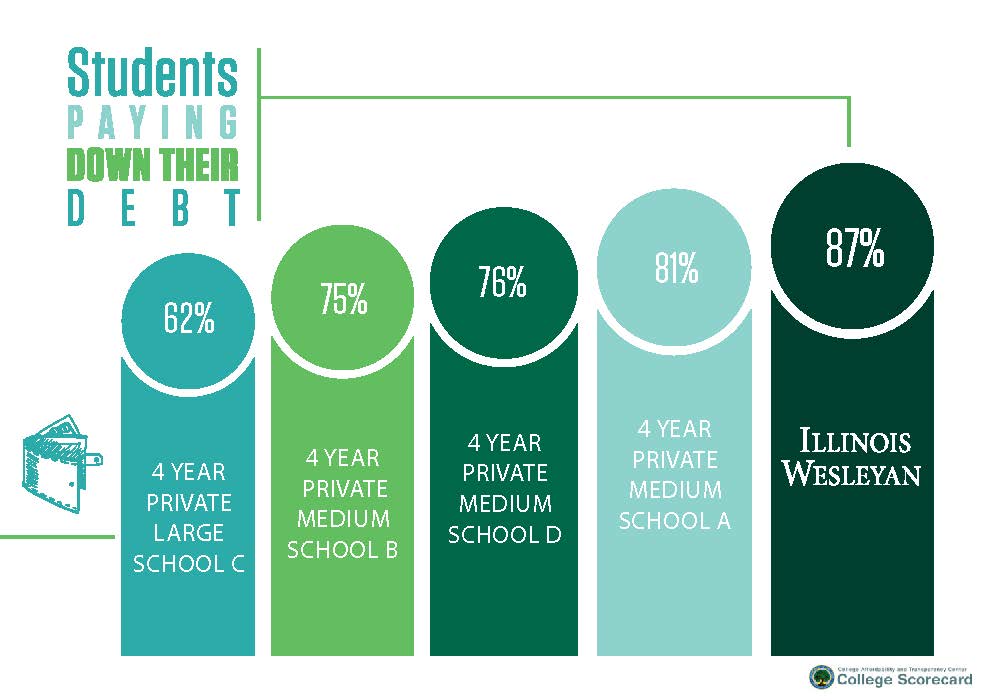 A COMPARISON OF OTHER ILLINOIS COLLEGES AND UNIVERSITIES
---
"The total compensation package offered by my employer was more competitive than I ever expected. The support of my economics and physics professors, the Hart Career Center and the Titan alumni network made that possible."

Max Leonard '16
Analyst, Cornerstone Research, Washington D.C.
---
Illinois Wesleyan stands out among the thousands of colleges and universities in the nation, compared on a wide range of factors by a growing number of publishers. We hate bragging - so we'll let others do the talking for us. Read more of what other's say about us.
Need help understanding your financial aid packet? We've got your back. Read more about the different types of aid.