Accolades
Illinois Wesleyan stands out among the thousands of colleges and universities in the nation, compared on a wide range of factors by a growing number of publishers. (While we have good reason to brag, we believe the very best way to judge your best-fit college is to visit campus.)
What Others Say About Us
Great College for Getting a Job
Illinois Wesleyan University ranks #7 in the nation and #1 in Illinois on Zippia's 2022 list of The Best Colleges for Getting a Job based on Department of Education College Scorecard data.
---
Zippia, 2022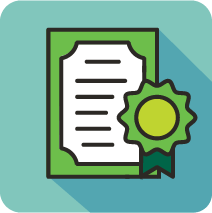 #2 Best Liberal Arts College in Illinois
In its list of 2023 Best Liberal Arts Colleges, Niche ranks Illinois Wesleyan as # 2 in Illinois and among the Best Liberal Arts Colleges in America. Niche rankings are based on analysis of key statistics from the U.S. Department of Education and millions of reviews.
---
Niche, 2023
#5 Best Bachelor's Degree College in the Country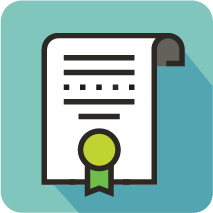 In its rankings of four-year institutions that award almost exclusively bachelor's degrees, the Washington Monthly evaluated colleges based on what they do for the country. Illinois Wesleyan is # 5 in the nation, based on contribution to the public good in three broad categories: social mobility, research, and promoting public service.
Illinois Wesleyan is also listed among 2023 Best Bang for the Buck: Midwest—Washington Monthly's exclusive list of schools ranked according to how well they help non-wealthy students attain marketable degrees at affordable prices.
---
Washington Monthly, 2023
Best Consensus Ranked College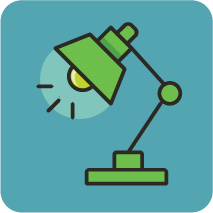 In rankings that combine results of the most respected college ranking systems with the averaged ratings of thousands of real student reviews from around the web, College Consensus named Illinois Wesleyan to its Top 100 Consensus Ranked Colleges & Universities in the nation (at #81) – regardless of size, location, form, or classification. Illinois Wesleyan is also ranked #15 – Top Consensus Ranked Schools in the Midwest
and # 26 – Best Small Colleges in the U.S. (schools with fewer than 3,000 undergraduate students).
---
College Consensus, 2023
Princeton Review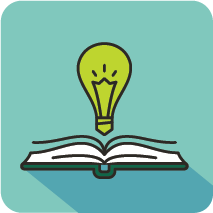 Illinois Wesleyan University has been included in The Princeton Review's annual listing of Best Colleges every year since the list's inception in 1989. The lists are entirely based on what students attending the schools report about their colleges and their experiences via independent surveys.
---
Princeton Review, 2023
#4 in Nation – 'Incredible Liberal Arts Colleges On the Rise'
Illinois Wesleyan is # 4 in the nation on College Gazette 's list of 10 Incredible Liberal Arts Colleges On the Rise, based on "amazing success over the past 15 years" in programs, student/alumni accomplishments, faculty accolades and other similar metrics.
---
College Gazette, 2019
Best Colleges that Pay You Back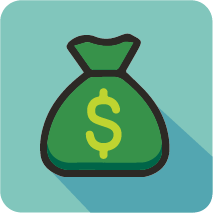 Illinois Wesleyan University is ranked the # 1 liberal arts college in Illinois, and # 32 among the best liberal arts colleges in America, according to Degree Choices. Illinois Wesleyan is also the top liberal arts college in Illinois for earnings and "earnings plus," using recent government data to analyze relative earning potential and how quickly students can pay back their educational investment.
---
Degree Choices, 2022
Wall Street Journal/Times Higher Education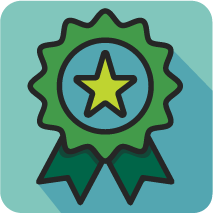 Illinois Wesleyan is ranked 135 among 968 institutions nationally in the Wall Street Journal/Times Higher Education 2019 rankings – placing the University among the Journal 's top tier in the increasingly competitive field of higher education. IWU earned high scores for resources, based on the faculty-student ratio and finances per student; outcomes, based on graduation rates, graduate salaries and loan repayment rates; and engagement , based on student surveys.
---
Wall Street Journal/ Times Higher Education, 2019
WalletHub's Best Colleges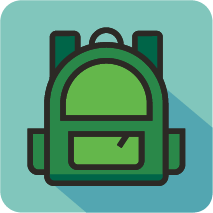 Illinois Wesleyan is # 4 on WalletHub's ranking of the Top 10 Colleges & Universities in Illinois, part of its 2023's Best College & University Rankings report. WalletHub compared institutions across 30 key measures, evaluating factors such as student selectivity, cost & financing and career outcomes. Looking at post-attendance median salary, student-loan default rate and the share of former students outearning high school graduates, WalletHub aims to show the value of the education students can expect.
---
WalletHub, 2023
College Choice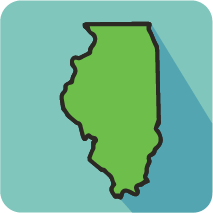 College Choice named Illinois Wesleyan University # 5 among the 25 Best Colleges in Illinois, in a ranking based on academic quality, affordability, and return on investment (how much you'll end up paying for college versus what you can expect to earn once you've graduated).


---
College Choice, 2021
Forbes: America's Top Colleges; Grateful Grads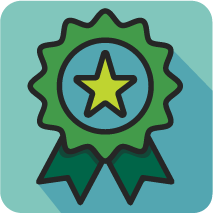 Illinois Wesleyan was named to the Forbes 2023 America's Top Colleges list. This list spotlights the 500 U.S. colleges that check all the boxes, including impressive graduation rates, high graduate salaries, and great outcomes for low-income students. Illinois Wesleyan was also listed on Forbes' Grateful Grads 2019, an index of alumni success and happiness based on giving back to support their alma mater.
---
Forbes, 2023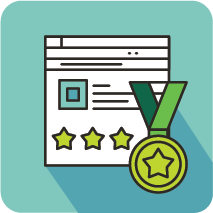 Best Colleges
Illinois Wesleyan University is # 7 among the Best Colleges in Illinois, using recent government data to assess important markers of academic outcomes and affordability – aimed at identifying schools that provide students with the skills needed to graduate and successfully enter the workforce.

---
BestColleges.com, 2022
Best and Most Interesting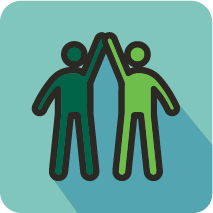 The Fiske Guide to Colleges describes Illinois Wesleyan as a college with an emphasis on creativity and the spirit of inquiry. "The school provides a multitude of paths down which one can travel and it is up to the student to decide which path to take," one student reported. "IWU allows you to become who you want to be, but only if you let it."
---
Fiske Guide to Colleges, 2024
U.S. News Best Colleges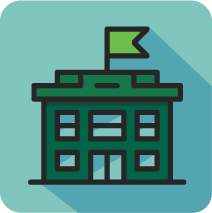 U.S. News and World Report has identified Illinois Wesleyan as the #1 school among baccalaureate institutions in the Midwest awarding degrees in diverse fields. Also in the U.S. News & World Report's 2023-24 Best Colleges, Illinois Wesleyan was ranked #7 among Best Value - Regional Colleges Midwest, and #5 for Social Mobility.
---
U.S. News & World Report, 2023
Business Insider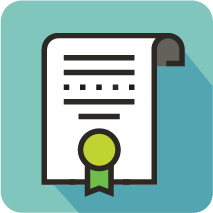 Business Insider named Illinois Wesleyan University the # 10 college in the Midwest, after noting that many of its top 100 schools fell in this region and deserved additional notice. Their rankings highlight schools that provide a quality education and graduate students on time, set graduates up to earn well-paying jobs early in their career, and create a memorable and enjoyable campus experience.
---
Business Insider, 2016
Colleges of Distinction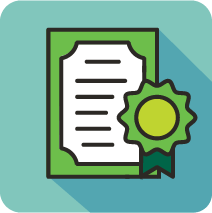 Illinois Wesleyan is described as "a true renaissance university where students are encouraged to explore all of their interests," and "Students have a host of compelling opportunities to enrich their education with off-campus experiences that might involve spending a year at Pembroke College/Oxford University or perhaps a semester in Washington D.C. through American University."
---
Colleges of Distinction, 2023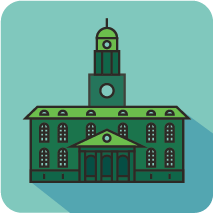 College Factual
Illinois Wesleyan is identified as a top school nationwide in College Factual's Best Colleges Ranking, created to help students find the best quality colleges in the U.S.
---
College Factual, 2023
Best Value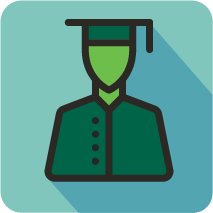 Kiplinger's Top 100 Private Liberal Arts Colleges
In its Best College Values for 2019, Kiplinger ranks Illinois Wesleyan in the top 100 among the nation's private liberal arts colleges. This marks the 12th consecutive year that Illinois Wesleyan has been included among the national leaders in this ranking of academic quality and affordability.
---
Kiplinger's Personal Finance, 2019
Best College for Your Money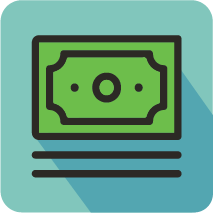 Illinois Wesleyan is among MONEY's Best Colleges in America 2023, a listing of the schools that successfully combine quality and affordability. Money analyzed dozens of data points including graduation rates, cost of attendance, financial aid and alumni salaries to rate colleges where tuition dollars are likely to pay off.
---
Money, 2023
Top Best Value Colleges in Illinois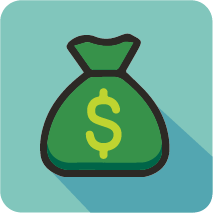 SmartAsset compares schools based on a variety of financial factors and data sets, including starting salary, tuition, living expenses, student retention rate, and scholarships awarded. Illinois Wesleyan is among the top 10 Best Value Colleges in Illinois.


---
SmartAsset, 2023
Top 7% Nationally for Low Loan Default Rate
Illinois Wesleyan University was ranked by lendedu.com in the top 7% nationally for all colleges and universities for lowest loan default rate (1.40%).
---
LendEDU, 2020
Best "Secret"
Outstanding but Underappreciated
Jay Mathews, educational columnist for The Washington Post , ranked Illinois Wesleyan 10th on a list of 100 "outstanding but underappreciated" colleges in the United States. His book, Harvard Schmarvard: Getting Beyond the Ivy League to the College That Is Best for You , was published in 2003 by Prima Publishing. In 2012, Matthews revisited these top 10 colleges in his column in The Washington Post.
---
The Washington Post, 2012
Best Kept Secret
Author Peter Arango wrote, "If this book accomplished nothing other than bringing Illinois Wesleyan to the attention of the college bound, I would be delighted. Not only is Illinois Wesleyan the model of the effective, responsive, well designed, thoroughly successful small liberal arts college/university, it is also an institution that hums with positive energy and which engenders deep feelings of attachment and loyalty among its students and graduates. I won't say that this is a university that time forgot (many of its buildings are state-of-the-art), but there is a sense of mutual respect and affection that sets this solid college apart from many of its peers."
---
America's Best Kept College Secrets, 2019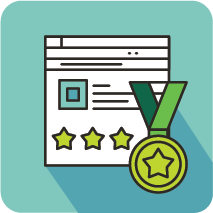 Hidden Gem
Illinois Wesleyan University was ranked #3 among Hidden Gem Colleges in the Great Lakes Region 2024 rankings. College Raptor ranks universities based on a combination of factors, including graduation rates, campus diversity, endowment per student, and other data as reported via the National Center for Education Statistics.
---
College Raptor, 2023