Understanding Your Financial Aid
Below are the four main sources of aid with a brief explanation to help you understand the assistance offered. Please keep in mind, your financial aid award is specific to you, and may or may not include all of the types of assistance below.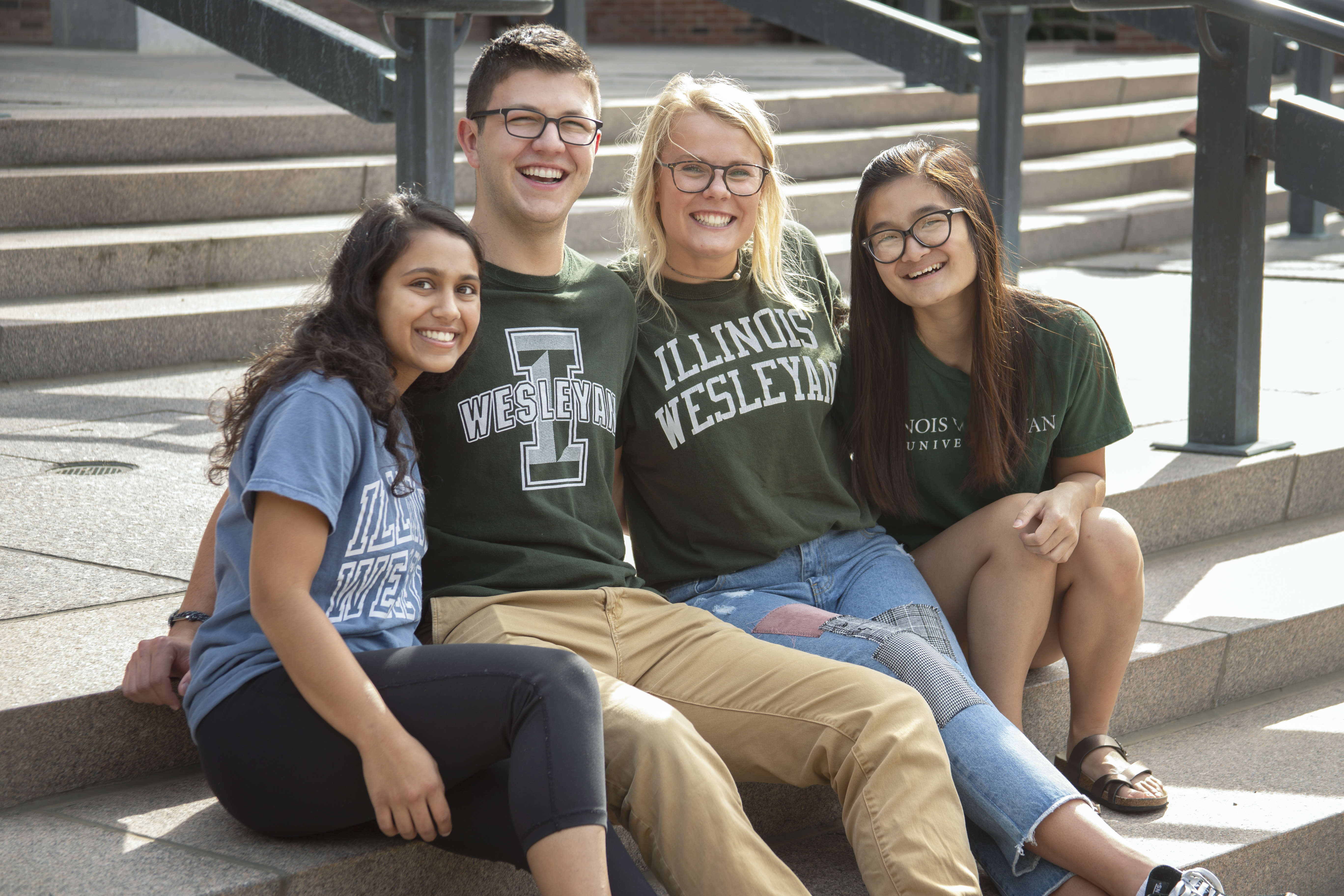 Gift Assistance
Illinois Wesleyan University Grants and Scholarships are both considered gift assistance and do not need to be repaid. Grants, such as those listed below, are awarded based on need. Yearly completion of the FAFSA is required in order to be considered for grants. Illinois Wesleyan scholarships are awarded based on materials provided in the application package. With the exception of Fine Arts scholarships, which require auditions, the academic information provided upon application qualifies a student for multiple scholarship opportunities.
IWU Residential Grant is need-based. Students who live in campus residence halls, fraternities or sororities, approved study abroad locations, or University-owned off-campus living units are eligible to be considered for this grant.


Federal Pell Grants provided by the federal government are available to students who demonstrate significant financial need. For 2019-20, the maximum Pell Grant award is $6,195.


Federal Supplemental Education Opportunity Grants (SEOG), provided by the federal government, are also available to students from families who demonstrate significant financial need and who would not be able to attend the University without this assistance. The awarding of these grants is based on Pell Grant eligibility, availability of federal funds, and satisfactory academic progress. Amounts typically range from $200 - $1,000 per year.


State of Illinois MAP (Monetary Award Program) Grant is an estimated award based on information from the Illinois Student Assistance Commission (ISAC). Eligibility is based on financial need, being an Illinois resident and attending an Illinois college or university. The amount listed is subject to change until it is finalized by the Illinois legislature. For the 2019-20 academic year, the maximum MAP Grant award is $5,340. This award is also based on the assumption that a student is enrolled in four units per semester at Illinois Wesleyan.
Private Scholarships
We encourage students to pursue private scholarships regardless of financial need, as an outside scholarship will always provided the opportunity to reduce some portion of college expenses. Notification of all scholarships received from outside sources must be sent to the Financial Aid Office. Outside scholarships may reduce the estimated balance due to the University or the student's self-help (student loan or employment) portion of the proposal. These scholarships are first used to reduce any unmet need. Once unmet need has been met, the scholarships will be used to reduce loans first and student employment last.
Loan Funds
The Financial Aid Office has information on many student loan funds, which provide low-cost financing of college expenses and constitute an important source of assistance. Loans must be repaid over a period of time at the terms specified below. Illinois Wesleyan graduates have one of the lowest cohort default rates in the nation under 2% - demonstrating that our students are successful in being able to repay their loans on time.
The Federal Direct Stafford Loan Program
Loan assistance is provided for education expenses through the University. The Financial Aid Office will provide information about the Stafford Loan during the summer prior to enrollment. Repayment of the principal will not begin until six months after graduation. The loan must be repaid over a maximum of ten years. A loan origination fee of 1.069% will be assessed by the U.S. Department of Education at the time of disbursement.
Stafford Loan Limits - Subsidized an Unsubsidized:
Freshman, $3,500
Sophomore, $4,500
Junior and Senior, $5,500
Additional Annual Unsubsidized Loan Limits, $2,000
Federal Direct Stafford Subsidized Loan is available to students based on their financial need. The subsidized loan is interest-free while the student is attending school on at least a half-time basis. Loans obtained through this program were fixed at 4.529% for 2019-20.
Federal Direct Stafford Unsubsidized Loan is available to all students without demonstrated financial need. The borrower is responsible for paying the interest on the loan from the date the funds are disbursed. Various repayment options are available. Loans obtained through this program were fixed at 4.529% for 2019-20.
Federal Nursing Loan
Federal Nursing Loan is available to any full-time student enrolled in the University's School of Nursing who demonstrates financial need. Loans are interest-free until nine months after graduation or separation from the University. Repayment of the principal will not begin until nine months after graduation and may be extended over ten years at 5% interest.
Nursing Loan Limits:
Freshman and Sophomore, $3,300
Junior and Senior, $5,200
Illinois Wesleyan Loans
Some students with demonstrated financial need are awarded an IWU loan. The maximum amount that can typically be borrowed is $2,000 per year, with no charge for interest until six months after the borrower ceases to be enrolled on a full-time basis. Repayment of the principal will not begin until six months after graduation and may be extended over ten years at 8% interest.
PLUS and Alternative Loans
While we do not award the Parent Loan for Undergraduate Students (PLUS) with the initial financial aid proposal, many families will explore this option to assist them with their portion of the expected family contribution.
Student Employment or Federal Work Study
Students must qualify for this opportunity based on their FAFSA materials. Student employment at the University typically involves 10 hours per week for the year with potential earnings of $2,400. A student employment application and information will be mailed to those eligible students in the summer. View current job openings.
Payment Plan Options
Monthly Payment Plan
Unlike many institutions, Illinois Wesleyan offers a monthly installment plan with no fee and no finance charges . Your annual family contribution may be paid over ten monthly payments with five payments per semester. Monthly payments begin in July for families wishing to participate in this program.
Standard Payment Plan
You may choose to pay in two installments if this better meets your financial requirements. The University accepts payments made by credit card including American Express, Discover, MasterCard or Visa. Your credit card company ma charge a convenience fee for this service.