Campus Activities Board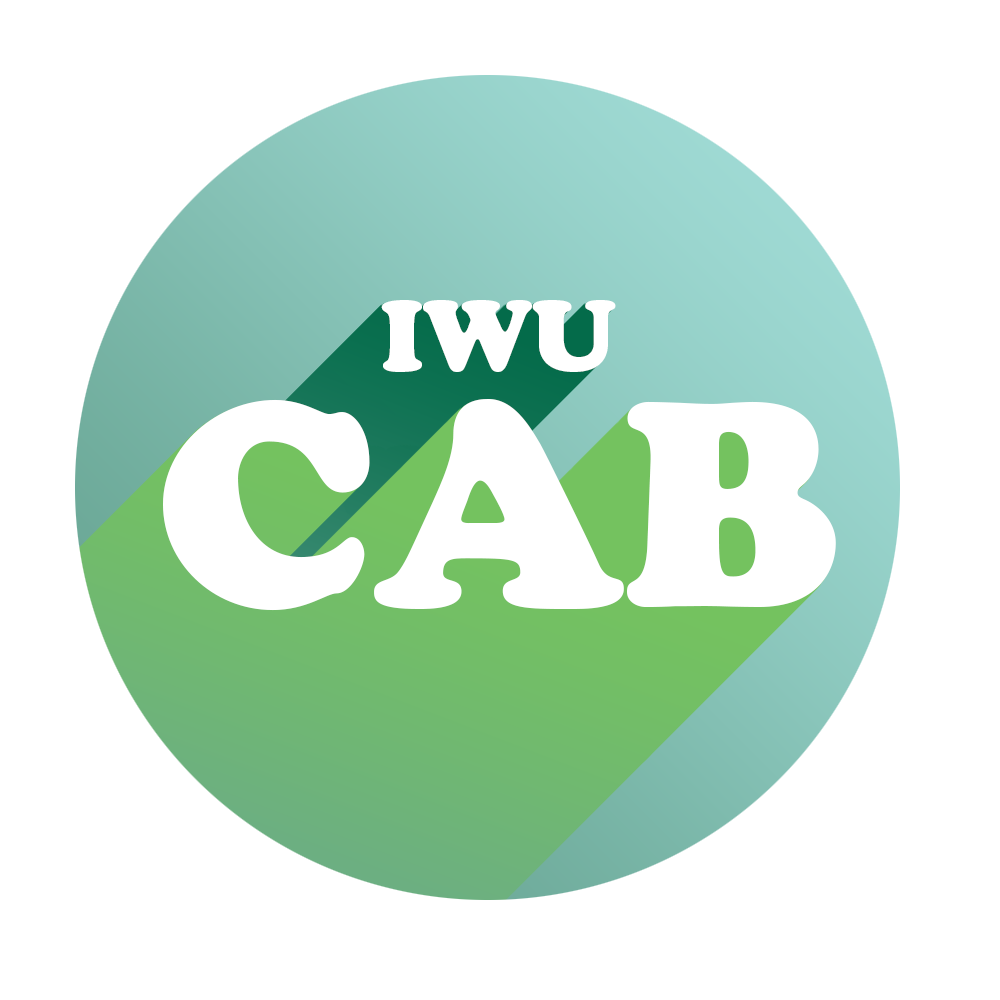 Campus Activities Board (CAB) works to fulfill the liberal arts mission of Illinois Wesleyan University by offering a vast range of enjoyable, educational, and interactive "co-curricular" experiences for students, faculty and staff. CAB supported by the Office of Student Involvement and Student Senate. The primary purpose of CAB is to propose, plan, promote, and execute a range of activities created to serve diverse cultural, social, educational and sustainable interests of the IWU community.
The Board consists of a Director who also sits on the Student Senate Executive Board and 5 other Executive Chairs who are elected by the Director of CAB and OSI staff members. CAB also consists of committee members, called General Assembly, who serve as support to the Executive Chairs/Coordinators.
Campus Activities Board (CAB) Executive Board
Important Documents & Forms
Campus Activities Board Constitution
Campus Activities Board Bylaws