Global Citizen Bouras '18 Advocates Locally for Immigrant Rights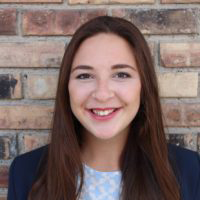 Jan. 22, 2021
BLOOMINGTON, Ill. — Zoe Bouras '18 has traveled the world, visiting 31 countries across five continents over the past decade. Bouras, a 2018 Illinois Wesleyan University graduate who moved to the U.S. from England when she was 10 years old, has now returned to Central Illinois to help immigrants, like herself, thrive.
Bouras serves as communications and development coordinator for The Immigration Project which provides low-cost assistance to immigrants looking to navigate America's complex legal system and offers support to those dealing with traumatic events. In the wake of COVID-19, the non-profit, nonpartisan organization based in Normal, Illinois has expanded its services to include financial relief to those impacted by the pandemic.
Former Director of Illinois Wesleyan's Office of Diversity and Inclusion Hannah Mesouani recently joined Bouras at The Immigration Project in an innovative new role helping to develop their Welcoming Center.
Although the pandemic has posed significant challenges to Bouras' job, she still has managed to advance fundraising efforts and raise awareness for the needs of immigrants who have been disproportionately hurt by COVID-19.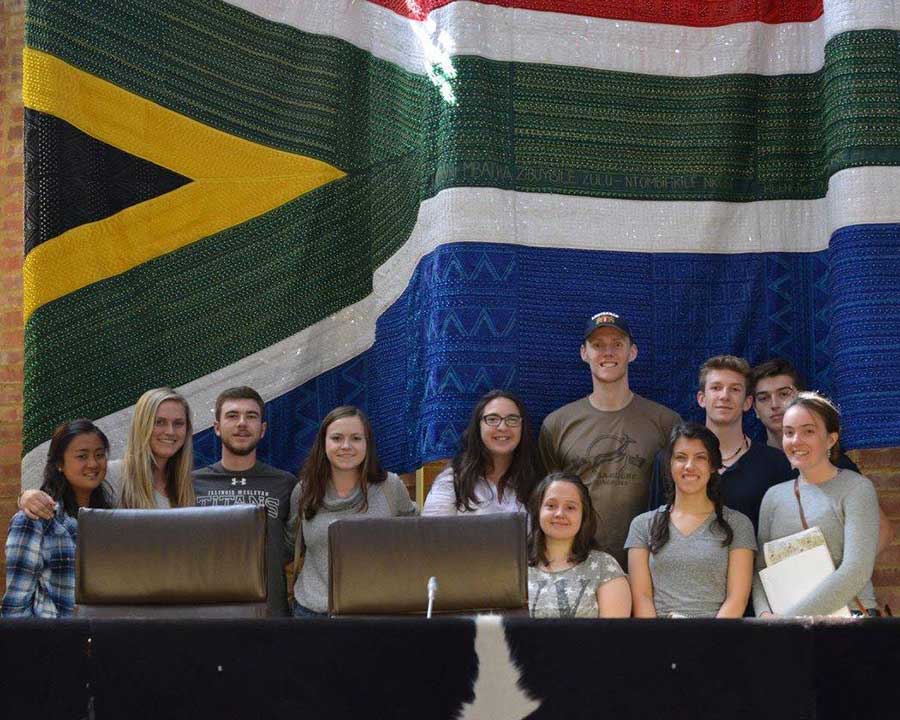 Bouras' introduction to The Immigration Project began with Professor of English Kathleen O'Gorman, who shared her experience as a volunteer interpreter for migrant detainees at the U.S.-Mexico border during a talk at Illinois State University. O'Gorman's vivid account of the grave situation at the border motivated Bouras to get involved as an advocate for immigrants through AmeriCorps VISTA (Volunteer In Service To America), which provided her with a stipend for her year-long position at The Immigration Project.
Bouras understands the universal immigrant experience of feeling out of place in a new country. However, her time at The Immigration Project has given her first-hand exposure to some of the additional challenges for immigrants who come to America without a strong support system.
"I am very lucky as an immigrant here," Bouras acknowledged. "I am fully documented, I speak with an American accent, I don't often experience anti-immigrant discrimination, and I came to a welcoming environment and a family that loved me. Unfortunately, the same things cannot be said for many of our immigrant neighbors in Illinois."
Bouras' personal experiences have equipped her with a natural empathy for her immigrant neighbors, and she intends to continue her advocacy work by pursuing a degree in public interest law.
"Through my work, I have come to learn that for many, immigrants are kind of an afterthought, and despite the fact that so many follow the laws to a 'T,' there isn't necessarily a lot of sympathy for immigrants who end up in adverse situations or are survivors of abuse and trauma. I hope that I will be able to go on to make a difference for these individuals, just like the legal team I currently work with at The Immigration Project."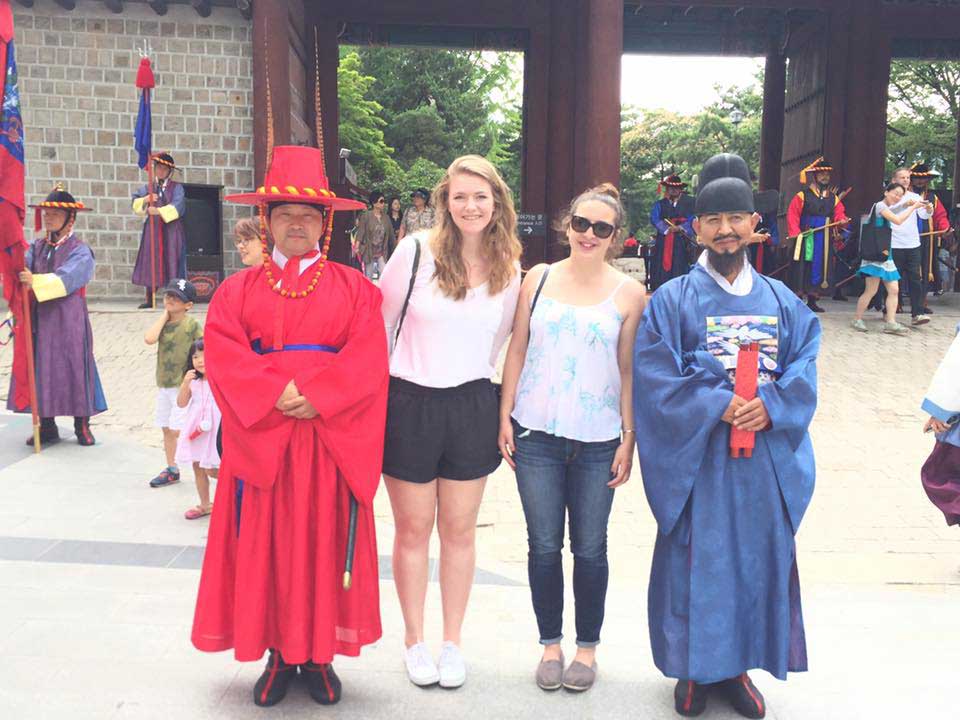 In addition to her work with The Immigration Project, Bouras serves as an adjunct instructor of political science at Illinois Wesleyan, a transition that has brought a mixture of laughs and awkward moments as she learns to call former professors by their first names and attempts to connect with students just a few scant years younger than her.
"It's really bizarre being an instructor here now. I feel like it has aged me by about 20 years. I have been teaching in-person, and so I get up in front of the class in the Joslin Atrium and fumble with the technology, which makes me laugh."
Despite Bouras' close ties to IWU and the Bloomington-Normal community, she delights in any opportunity to travel the world. As a 2012 Rotary Youth Exchange student in Peru, Bouras learned the value of cross cultural experiences at a young age; to date, she has visited 31 countries across five of the world's seven continents. During her college years at IWU, she took full advantage of IWU's study abroad opportunities, participating in a May Term travel course to South Africa, a Freeman Asia internship placement in South Korea, and a year at the University of Oxford through the IWU Pembroke Program. She later returned to Oxford to earn a master's in Latin American studies.
Although the COVID-19 pandemic has postponed her travels for now, Bouras has appreciated the time at home to read, garden, apply to law school, and spend time with her two pets, a puppy and a hedgehog.
Through the opportunities afforded to her both during and beyond her time at IWU, Bouras has grown into a global citizen who is prepared for a lifetime of connecting with people from various cultures.
"Experiences like these really set IWU apart, but are also so important for forming global citizens in what is an increasingly globalized world. We live in a time with unparalleled access to the 'other,' and learning that there are different ways of being is invaluable. Through my travel, both alone and with others, I have learned how to love people who are different to me, how to avoid street-side scams, how to be self-reliant and trust my gut — and how to pack for three months in one backpack."
By Rachel McCarthy '21

Zoe Bouras '18 was recently featured in the Journal Gazette Times-Courier and Mid-Americana Podcast.