English Professor's Mission to Document, Improve Lives of Incarcerated Migrant Children Profiled by "The Chronicle"
Oct. 17, 2019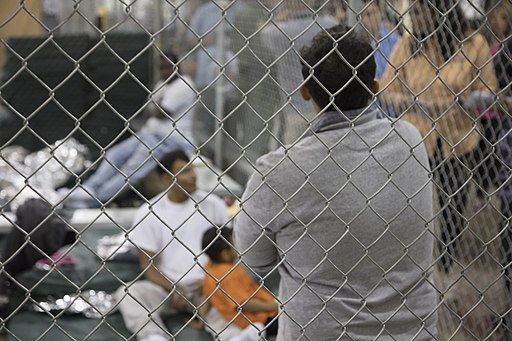 BLOOMINGTON, Ill. — A recent article published in The Chronicle of Higher Education focuses on the work of Illinois Wesleyan University Professor of English Kathleen O'Gorman, who spent time over the past year or so working with a team of lawyers and interpreters interviewing migrant children in government custody to document the conditions of their detention.
Read: "The Witnesses" By Emma Pettit, published Oct. 16, 2019 in The Chronicle of Higher Education (subscription required)
Fluent in Spanish, O'Gorman volunteered to translate for the Center for Human Rights and Constitutional Law, a non-profit, legal foundation dedicated to furthering and protecting the human rights of immigrants, refugees, children, prisoners and the poor. The organization has aided in winning major court cases including the Flores settlement, which established standards for the treatment of migrant children in immigration custody.
As a translator, O'Gorman continues to interview minors about life in government detention. The lawyers with whom she works use the children's declarations as evidence to support court actions, if needed.