Students Select Professor, Staff Member, Advisor of the Year
April 27, 2020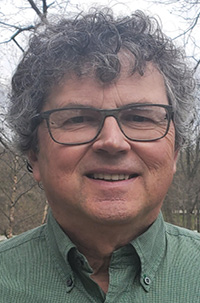 BLOOMINGTON, Ill. –– The Illinois Wesleyan University student body voted interim chair of business administration and visiting professor of accounting Joseph Solberg as 2020's Professor of the Year.
The student body also elected director of the Office of Diversity and Inclusion (ODI) Hannah Mesouani as Staff Member of the Year, and associate professor and chair of sociology and anthropology Meghan Burke as Academic Advisor of the Year.
Professor of the Year –– Joseph Solberg
Solberg has served as a visiting professor at Illinois Wesleyan for four years, and he was an adjunct professor at IWU for many years before that.
"My favorite thing about being a professor at IWU is having the opportunity to work each day alongside exceptional colleagues and students," Solberg said. "Everyone here is deeply devoted to teaching and learning in the wonderful environment provided at Illinois Wesleyan. It is an amazing school. Every student I have been privileged to work with has brought their own special magic to the classroom. It's an honor to be one of their teachers."
Solberg earned a bachelor's degree in business administration from the University of Notre Dame, and a J.D. from Loyola University School of Law. His research interests include business law, the legal environment of business, labor law, ethics, teaching pedagogy, and employment law.
Solberg is a member of the Midwest Business Law and American Business Law Associations. He has published in the Journal of Business Ethics, Journal of Legal Studies Education, Midwest Law Review, and Labor Law Quarterly.
"I enjoy watching students grow from the crazy first week on campus through their walk across the stage at graduation," said Solberg.
Staff Member of the Year –– Hannah Mesouani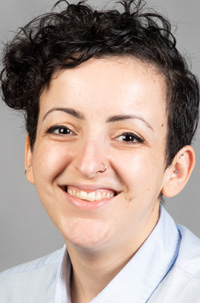 Mesouani was recently promoted to director of Illinois Wesleyan University's Office of Diversity and Inclusion (ODI) after serving as assistant director since May of 2017.
Mesouani is also on the board of the local and global nonprofit For a Better Tomorrow, and in 2019, Mesouani was recognized as a "20 Under 40" honoree, in recognition of making a difference in the community.
Born and raised in Morocco, Mesouani earned a bachelor's degree in film studies and media communications from Muhlenberg College and a master's degree in communications with an intercultural focus from Illinois State University.
Advisor of the Year –– Meghan Burke
Burke, who joined Illinois Wesleyan's faculty in 2009, has previously been named Professor of the Year in 2013 and Advisor of the Year in 2016. Burke is also the 2020 faculty recipient of the IWU Inclusive Excellence Leadership Award.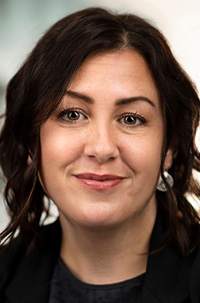 Burke co-developed and directed Illinois Wesleyan's Engaging Diversity pre-orientation program, a three-day intensive program for incoming white students to deeply consider white privilege and antiracism, to prepare them to work as partners for social and racial justice. She also serves as a Posse mentor and facilitates community discussions regarding issues of systemic inequality.
As a scholar, Burke's areas of specialty are social theory and race, and she has published three books and numerous articles. Burke earned a bachelor's in sociology from Grand Valley State University, and a master's and Ph.D. in sociology from Loyola University Chicago.
Illinois Wesleyan's Student Senate conducts the annual "of the Year Award" election as a way for students to show appreciation to faculty and staff members.
By Megan Baker '21