School of Business and Economics
Business World Meets Liberal Arts
We see Illinois Wesleyan as a unique place: studying professional programs in a liberal arts setting. This mix gives our students a foundation in technical skills, theory and practice, while preparing them to devise new solutions to problems, think critically and communicate clearly and effectively.

Mission Statement: In the liberal arts tradition, the School of Business and Economics at Illinois Wesleyan University produces socially responsible graduates who are prepared to contribute to and have an impact in the global economy. We accomplish this through an experiential, innovative, and flexible curriculum that is guided and implemented by a professionally and academically engaged faculty. These faculty work closely with students providing them the analytical and technical knowledge necessary to succeed in their careers. Coupled with an emphasis on communication and critical thinking skills, this enables them to become strong ethical leaders and excel in a diverse, ever-changing world and business climate.
A World-Class Resource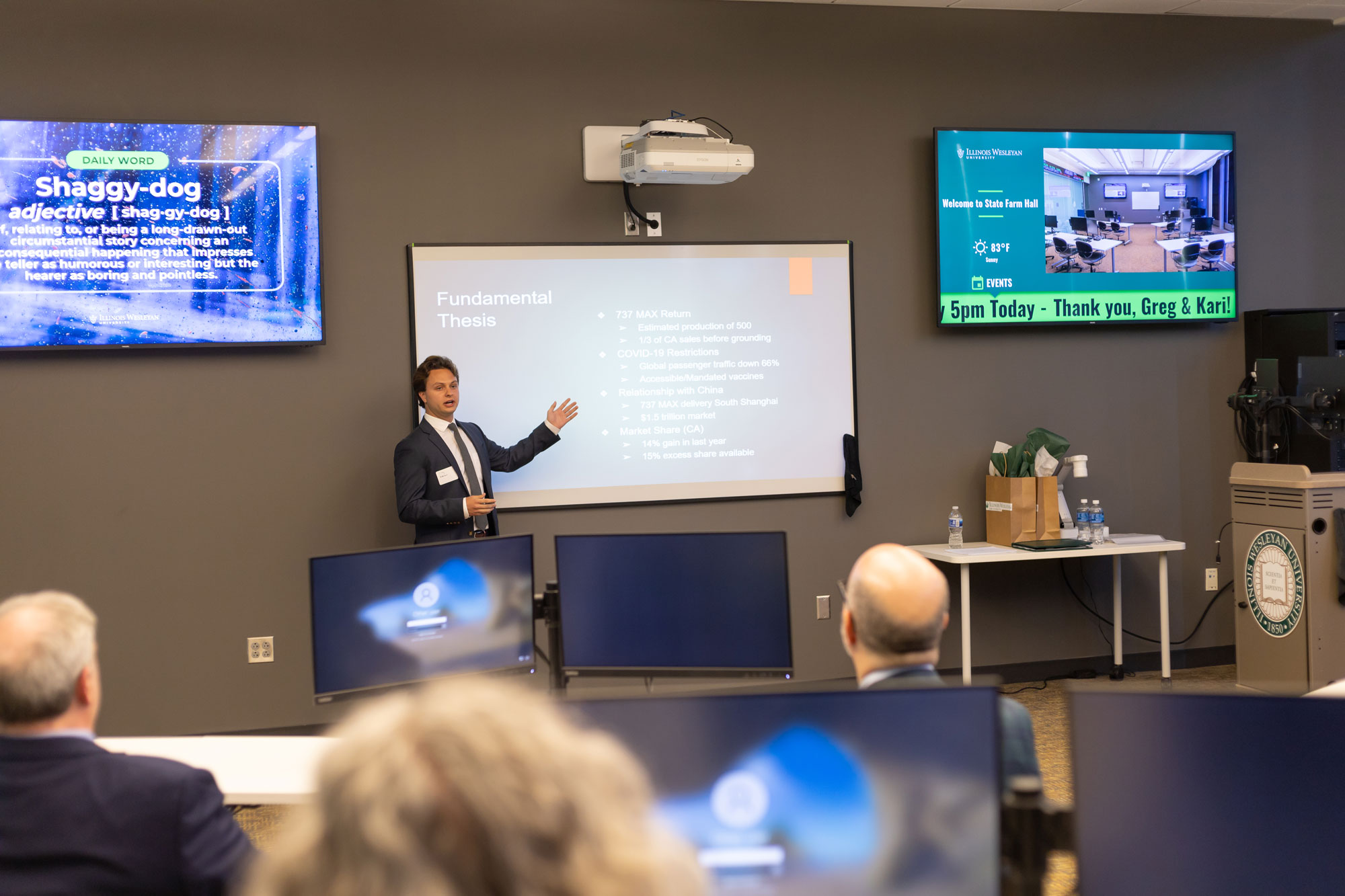 Thanks to the generosity of Greg Yess '82, the School of Business and Economics at IWU is home to 12 full access Bloomberg Terminals. The Greg Yess '82 Bloomberg Finance Lab provides students access to state-of-the-art tools utilized by top financial institutions for investing, trading, risk management and research.

Students have the opportunity to take courses that involve managing part of the University Endowment in a setting run as an institutional investment firm, developing real-world knowledge of investing and trading, and the ability to complete Bloomberg Market Concepts certification.