Student Experiences
Internships
Students in Illinois Wesleyan's internship program succeed in high numbers.
Winter Accounting Internships: It's estimated more than 80% of the University's winter accounting interns receive offers of full-time employment from their internship providers. Interns have the opportunity to gain significant practical experience in a short period of time and IWU's winter internship program allows students to stay on track to complete the course credits needed for graduation in four years, rather than the more common five-year programs at many other schools.
For employers such as Deloitte, providing internship opportunities for current students allows the company a continual source of talent.
"Interns bring new energy and ideas to our teams, and internship programs give us and the interns a chance to determine if we are a good match for each other over the course of many weeks, rather than over the course of a few short interviews."

— Herb Guarascio '77
---
Research
Students have the opportunity to perform independent or collaborative research and pursue Honors Projects. The John Wesley Powell Student Research Conference, held in April each year, provides a public forum where students may present their research projects.
The Mark A. Israel '91 Endowed Summer Research Fund in Economics funds one competitively selected student each summer to conduct independent research in close collaboration with a member of the economics faculty. These research papers are available on Digital Commons.
The Student Honors Papers collection represents exemplary student research at Illinois Wesleyan University.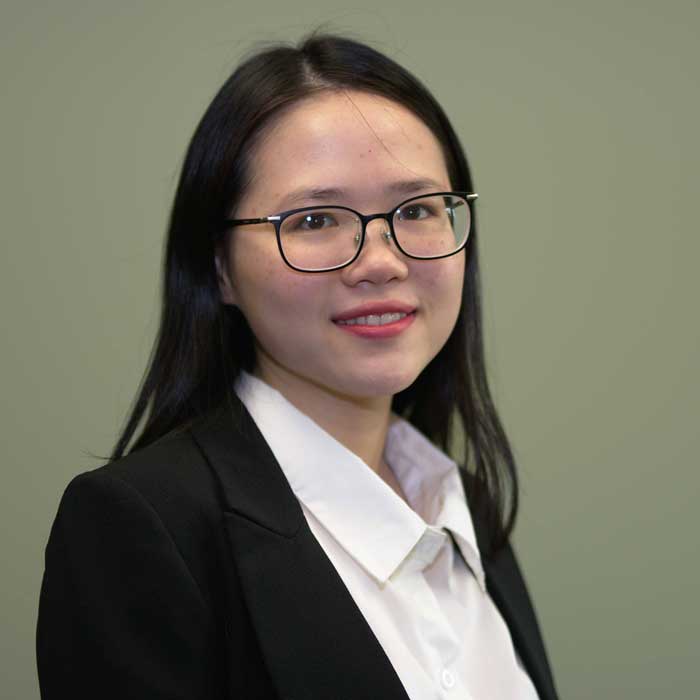 Determinants of Growth Volatility in Low- and Middle-income Countries — Thao "Jenny" Le '21
As the recipient of the 2020 Mark A. Israel '91 Endowed Summer Research Fund in Economics, Thao "Jenny" Le '21 received a $4,000 stipend to research the determinants of economic volatility in order to examine qualities restricting middle-income countries from developing to high-income status.
"For a long time, the literature on economic growth was primarily focused on the magnitude of growth: the higher growth rates simply mean the better," Le said. "Meanwhile, little attention was paid to the sustainability of growth, meaning whether or not a country can sustain high growth over a long period of time."
Read more about Le's research.
Lobbying in the Defense Aerospace Industry by Austin Smiley '13
Summary: As traditionally military and government-regulated ventures like space travel are commoditized, aerospace defense firms have an increasing interest in contributing to policy and legislation creation. Lobbying, negatively viewed by some, is one way for these firms to ensure their voice is heard. This study reviewed the lobbying actions of various firms and found that three firms spend almost $13 million more per year than the next closest competitor.
---
Organizations
Accounting Society
Economics Society
Omicron Delta Epsilon
Park Place Economist
Undergraduate Economic Review
---
Spotlights
Leo Martinez '15
During his time at IWU, Leo Martinez '15 (Business Administration major with a concentration in management) was able to apply the skills learned in the classroom to several business environments - from small start-ups to a Fortune 500 company. As a student, he interned with JCPenney (learning the ins and outs of managing a retail store), an on-campus business venture started by two other IWU students, and as an Enterprise Technology Services intern for Progressive Insurance in Colorado. Upon graduation, Progressive offered Leo a full-time position!
"From the passionate professors and supportive coaches to the students and friendly custodians, everyone here is somebody. IWU was exactly what I needed: great people and a great campus." - Leo Martinez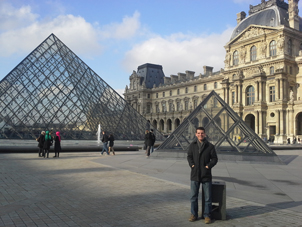 Matt LaLonde '14
The Louvre, the Arc de Triomphe, the Champs-lyses — these Paris landmarks were within close proximity of accounting major Matt LaLonde's workplace through his selection for KPMG LLP's Global Internship Program.
At KPMG's Paris office, LaLonde interned as part of the U.S. Tax desk - researching specific tax issues, preparing tax returns and tracking a client's mergers and acquisitions. LaLonde was specifically interested in the Global Internship Program as a chance to build an international network of accounting professionals.
"It's critical for accounting and business professionals to understand the implications of doing business in the vast global market that exists today. Having this opportunity gave me the experience and understanding of the global market that clients expect and deserve." – Matt LaLonde