Finance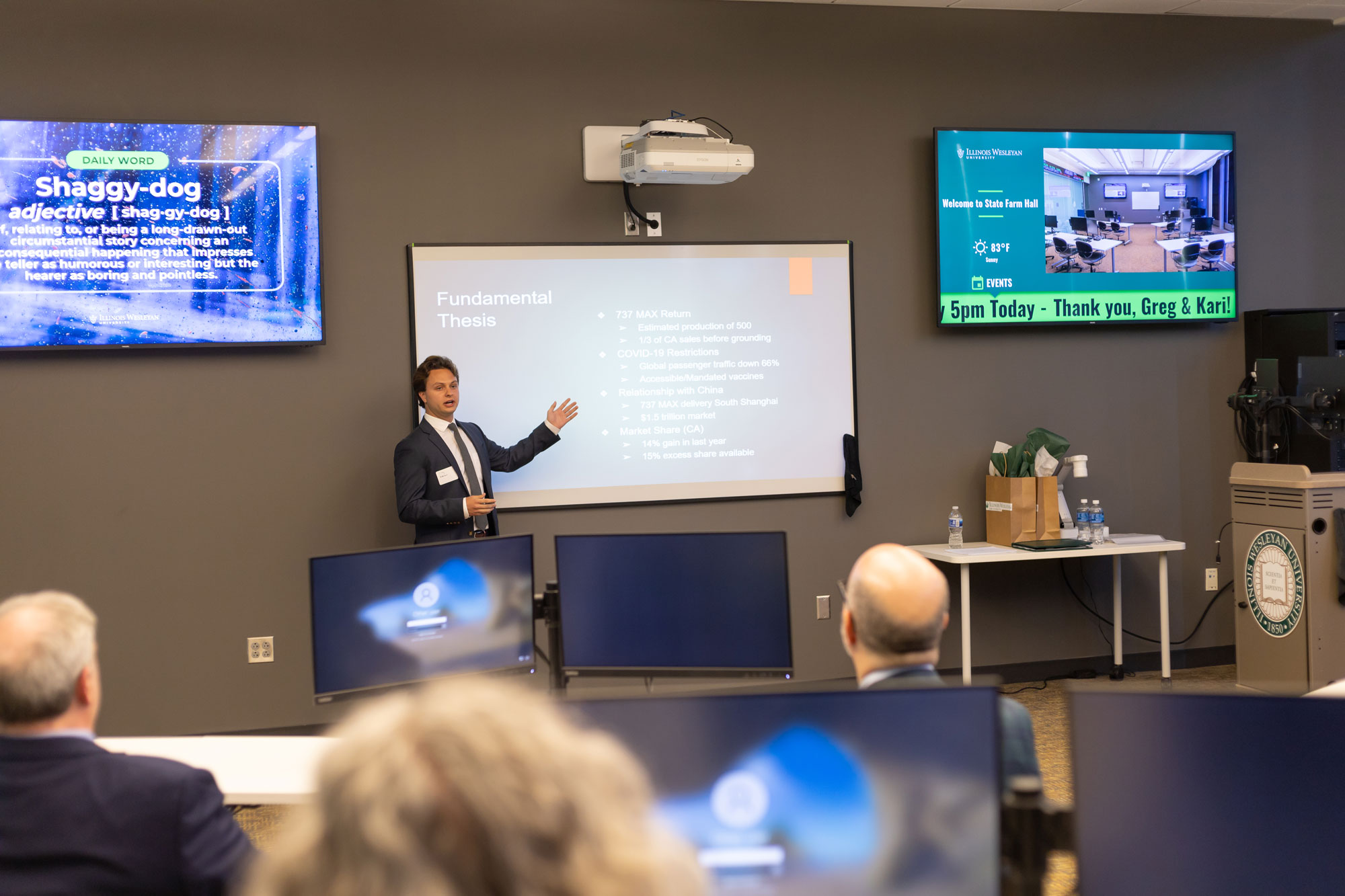 Manage $3 million of Illinois Wesleyan University's endowment, present to industry professionals, and use the same tools as professionals, such as Bloomberg Terminals. Real-world experience is emphasized as you learn about the management of money, investments, financial institutions, and gain analytical preparation for careers in a wide variety of profit-seeking business and not-for-profit agencies.
As a finance major at Illinois Wesleyan, you will take coursework that will prepare you for entry-level employment in the fields of finance, insurance, banking, investments and risk management. In addition, you'll hone your critical thinking, writing and presentation skills and develop the broad outlook employers and graduate schools demand and to prepare you for a life of continued learning.
---
Greg Yess '82 Bloomberg Finance Lab
The Bloomberg Terminal - the gold standard in the finance industry - is a computer software system that provides finance professionals with real-time, state-of-the-art tools for research and analysis of markets, instruments and company data from around the world.
Thanks to the genorosity of Greg Yess '82, students have access to 12 full-access Bloomberg Terminals in a classroom setting.
---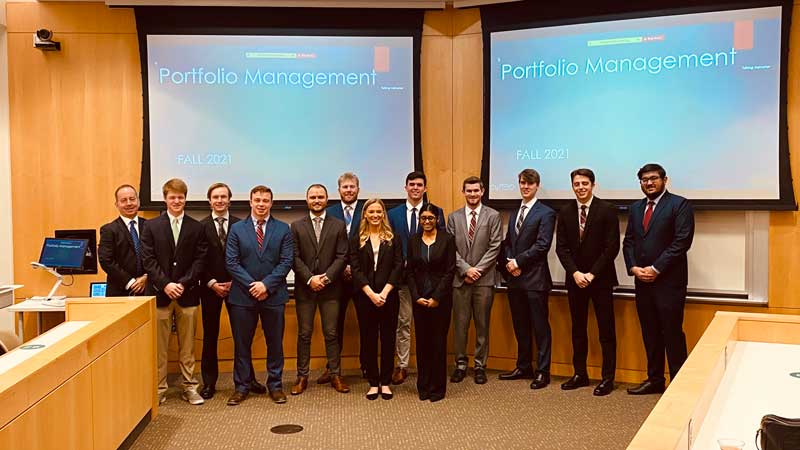 Portfolio Management
Students get the unique opportunity to manage $3 million of Illinois Wesleyan University's endowment through the Portfolio Management course. With a benchmark of the S&P 500, 15 students set out every semester to manage a portfolio of 20-25 stocks. Using Bloomberg Terminals, earnings reports, conference calls and a lot of time, students learn about the strategy, financials and valuation of each company in the portfolio. Student managers learn how to find new investment ideas and challenge existing holdings. With a solid grounding in fundamental analysis, students recommend buy and sell decisions to a client board of 12 alumni and friends of the university. The decisions each student makes has a lasting impact on the future of the university, as 5.25% of the portfolio is drawn every year to fund student scholarships. Learn about the Client Board.