Mesouani to Direct Office of Diversity and Inclusion
Feb. 10, 2020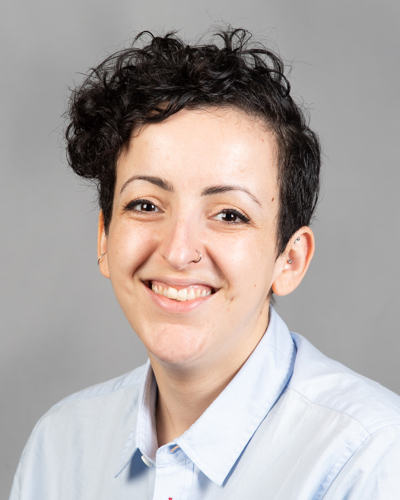 BLOOMINGTON, Ill. — Hannah Mesouani has been promoted to director of Illinois Wesleyan University's Office of Diversity and Inclusion (ODI), replacing Kwame Patterson who recently accepted a position at Illinois State University.
"I am honored and excited to take on this role and support our students of minoritized identities," Mesouani said. "I think it is especially important given the chaos and hurt in the world that we take time to affirm the identities of our students both inside and outside of the classroom. I am proud to be part of so many brilliant students' journeys and hope that ODI continues to be a place of support and celebration."
Mesouani served as assistant director of ODI since May of 2017. She is also on the board of local and global nonprofit For a Better Tomorrow, and in 2019, Mesouani was recognized as a "20 Under 40" honoree, in recognition of making a difference in the community.
Before joining Illinois Wesleyan, Mesouani worked in University Housing Services at Illinois State University where she provided leadership and administration for an inclusive residential housing system. While at ISU, she was awarded the Diversity Advocacy Outstanding Staff Member of the Year for her work with marginalized communities.
Born and raised in Morocco, Mesouani earned a bachelor's degree in film studies and media communications from Muhlenberg College and a master's degree in communications with an intercultural focus from Illinois State.
The mission of ODI is to create transformative learning experiences for all students by supporting the mission of Illinois Wesleyan through fostering a welcoming, inclusive, and supportive environment that promotes an understanding of and appreciation for social justice, diversity, and cross-cultural engagement.
By John Twork