Poland '77 Provides Expertise on Coronavirus Vaccine Development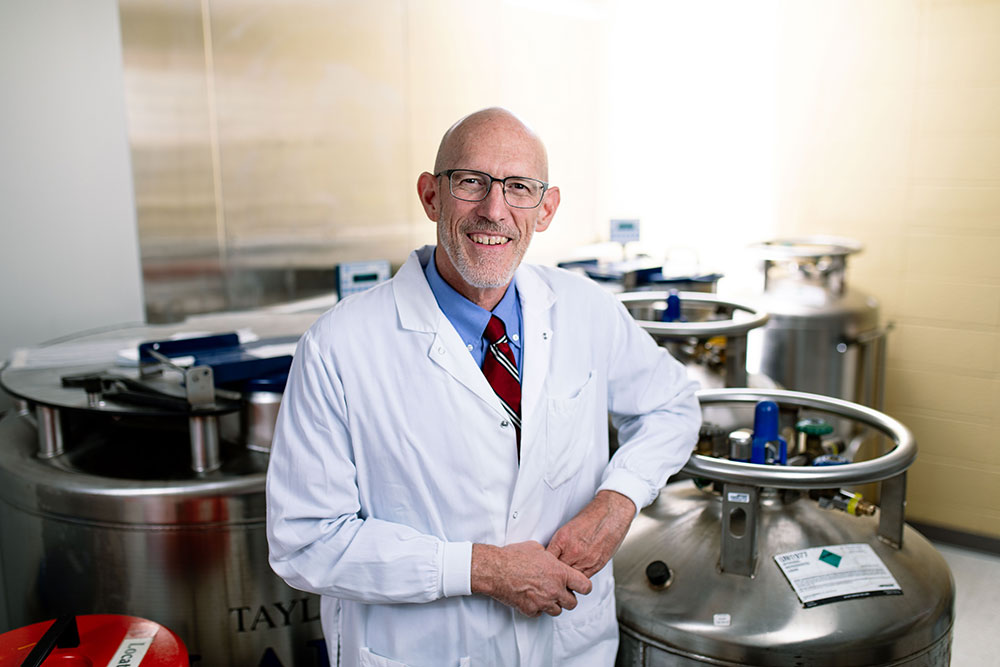 Nov. 30, 2020
BLOOMINGTON, Ill. — As the results of late-stage clinical trials for a coronavirus vaccine are announced, Mayo Clinic's Vaccine Research Group director Dr. Gregory Poland '77, an Illinois Wesleyan University alumnus, is being called upon by national media outlets to provide an expert analysis.
Poland, one of the nation's leading vaccinologists, recently appeared on NPR's Here and Now to discuss the promising results of Moderna's coronavirus vaccine trial. According to early data, Moderna announced that its coronavirus vaccine is 94.5% effective. This news came a week after Pfizer announced that its vaccine is more than 90% effective.
"As a physician and a scientist, you always want to temper your enthusiasm," Poland said during the Nov. 16 episode of Here and Now. "On the other hand, for a COVID-weary world, this looks like a home run. To have a vaccine 95% effective is a big deal in the world of vaccinology."
Although Moderna's data has yet to undergo peer-review, and mass distribution of any vaccine is likely months away, Poland said he has hope that widespread public vaccination could begin around the spring or summer of 2021.
Despite the promising development, Poland emphasized that news of a forthcoming vaccine should not make Americans complacent, and that it will take a combination of a vaccine and current public health measures to curb the spread of the virus.
"The efficacy measures that we have are, if you will, vaccine plus masks plus social distancing. What happens when it's the vaccine alone? That's something we'll see and come to understand over time."
The Vaccine Research Group at Mayo Clinic in Rochester, Minnesota, studies the efficacy and genetic drivers of novel vaccines through funding from the National Institutes of Health. Since founding the group in 1989, Poland's research in vaccines for measles-rubella-mumps, smallpox, influenza and other viral infections has contributed greatly to the field of immunogenetics and public health.
Poland –– a biology major –– graduated from Illinois Wesleyan in 1977.
By Rachel McCarthy '21