Lutze Named 2021 Kemp Award Winner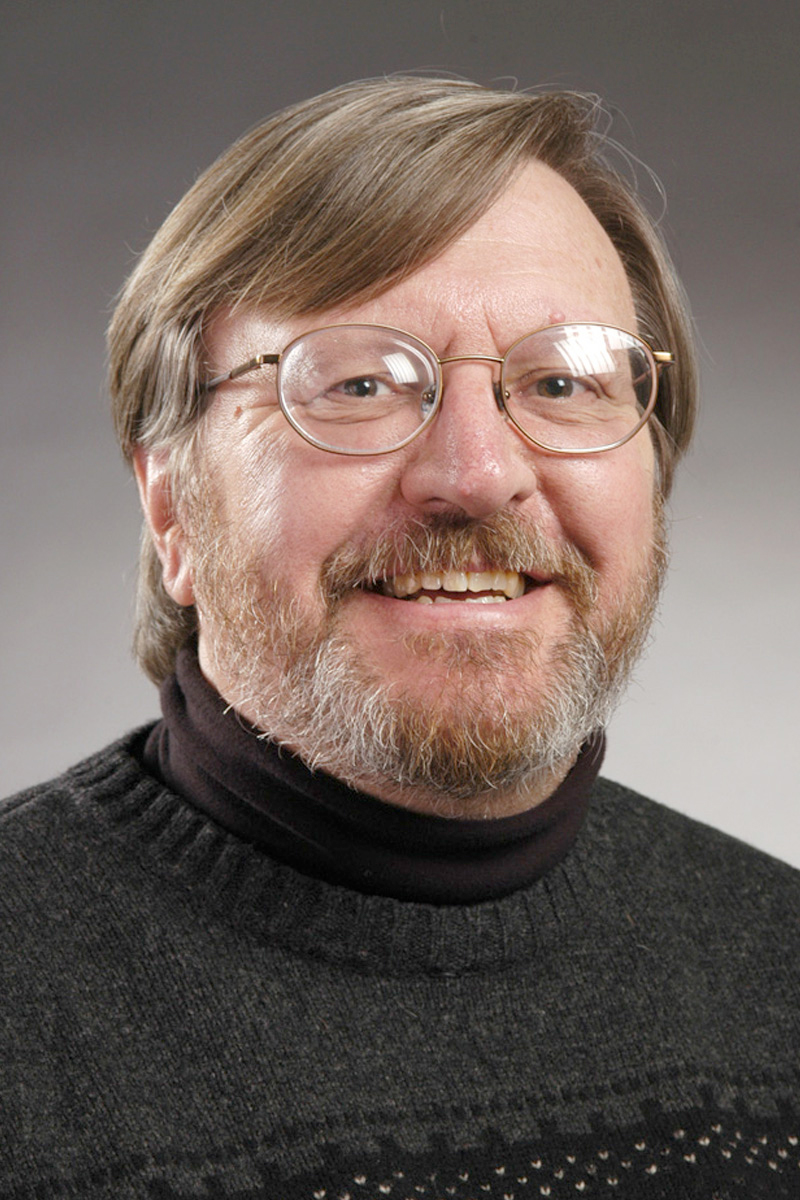 Sept. 9, 2020
Watch: President's Convocation
Watch: Professor of Chemistry Tim Rettich's 2020 Kemp Award Speech
BLOOMINGTON, Ill. — Professor of History Tom Lutze has been named the 2021 recipient of the Kemp Foundation Award for Teaching Excellence at Illinois Wesleyan University.
The Kemp Award winner, selected by the faculty Promotion and Tenure Committee and announced Wednesday during the annual President's Convocation, is recognized for bringing spirit, passion and scholarship to the art of teaching.
Typically announced during Honors Convocation in April, the Kemp Award winner selection was delayed and this year's Honors Convocation was canceled and due to the COVID-19 pandemic. Professor of Chemistry Tim Rettich, the 2020 Kemp Award recipient, would have spoken during Honors Convocation under normal circumstances. Instead, he delivered his talk "A Grain of Salt" via video.
Rettich was recognized during the virtual President's Convocation by Toni Jenkins, daughter of emeritus IWU trustee Parker Kemp, on behalf of the Kemp family and foundation.
A member of Illinois Wesleyan's faculty since 1996, Kemp Award-winner Tom Lutze specializes in Asian history and teaches a wide variety of courses ranging from introductory surveys of China and Japan to focused courses on 20th Century Asia, including WWII in the Pacific, the Chinese Revolution, Modern Japan, and the Vietnam Wars.
"Through his various contributions to the intellectual and civic culture of our campus, Tom Lutze makes Illinois Wesleyan a better place," a colleague nominator wrote. "On a quotidian basis, he strives not only to be a fine teacher and scholar but to build the intellectual and civic community on campus. His commitment to the institution shines through in the remarkable range of roles and activities that he performs. In this sense, he is a leading campus citizen and a fine role model for his colleagues and students."
Another colleague nominator added, "He uses innovative pedagogy to make the class topic come alive and enable students to have a deep emotional and intellectual engagement in the topic."
An alumni nominator who experienced this engagement firsthand said, "Tom put his heart on the line every class, every day; and he demanded that you did too. As an educational leader, I can tell you there is nothing more important in the lives of young men and women than seeing this modeled for you, and I was lucky enough to see it for four consecutive years at IWU with Tom."
Lutze's research and writing center on the intellectual, social, and political roles of the urban and rural middle classes in the Chinese Revolution from the 1930s onward. His first book, China's Inevitable Revolution: Rethinking America's Loss to the Communists (Palgrave-MacMillan, 2007), explores the pivotal battle between the United States and the Chinese Communists for the allegiance of the urban liberal democrats during the civil war, 1946-1949.
More recently, Lutze worked on a new edited volume titled, Radicalism, Revolution, and Reform in Modern China: Essays in Honor of Maurice Meisner (2010). His chapter, "Post-Socialist Capitalism in Rural China," examines the economic basis –– in particular the controversies over land ownership –– at the root of tens of thousands of peasant protests in China.
Lutze is Coordinator of the Asian Studies team in the International Studies Program. He served from 2005 to 2011 as co-editor of the ASIANetwork Exchange: A Journal for the Teaching of Asia in the Liberal Arts. In 2013, he was honored by Beijing Union University with a special appointment as "long-term visiting professor."
Lutze completed graduate studies at Cornell University, Peking University, and the University of Wisconsin-Madison where he earned a Ph.D. in 1996.
By John Twork