Students Honored at HackHarvard for Dog Training Robot
Nov. 22, 2019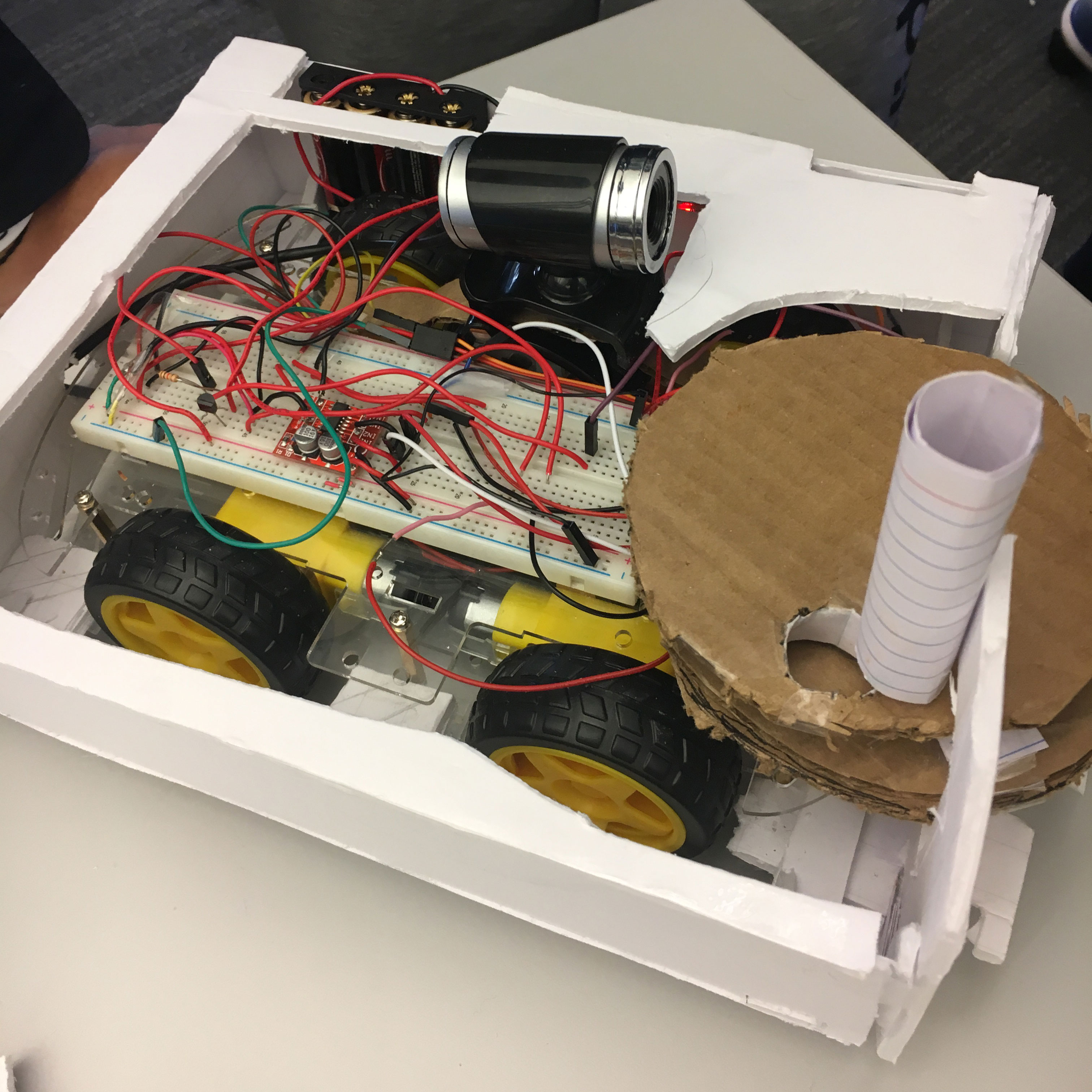 BLOOMINGTON, Ill. — Train-O, a dog training robot developed by a team of Illinois Wesleyan University students during a 36-hour hackathon, was recently awarded "Best Hardware Hack" at Harvard University's fifth iteration of HackHarvard.
Computer science and physics double major Nico Lopez '21 (Quito, Ecuador) secured funding from IWU's Student Senate to attend HackHarvard with a team consisting of fellow computer science and physics double major Bobby Koirala '22 (Normal, Ill.); mathematics and physics double major Minzhao (Henryken) Liu '20 (Dalian, China); and business and computer science double major Evan Quist '23 (Bloomington, Ill.). Zekun (Louis) Liu, an industrial engineering student at Purdue University, also joined the Train-O team upon arrival at HackHarvard.
Lopez, who serves as president of Illinois Wesleyan's Association for Computing Machinery (ACM), said his team's project was inspired by a friend's beloved emotional support dog named Laverne.
"Laverne's owner wanted to send her to a dog training camp or something like that, but she can't because she goes crazy being around other dogs," Lopez said. "So, we were thinking of how we can make this happen, and it just seemed natural to automate something like that. It seems like conditioning a dog to be trained –– to sit, to roll over –– there's almost an algorithmic approach to it."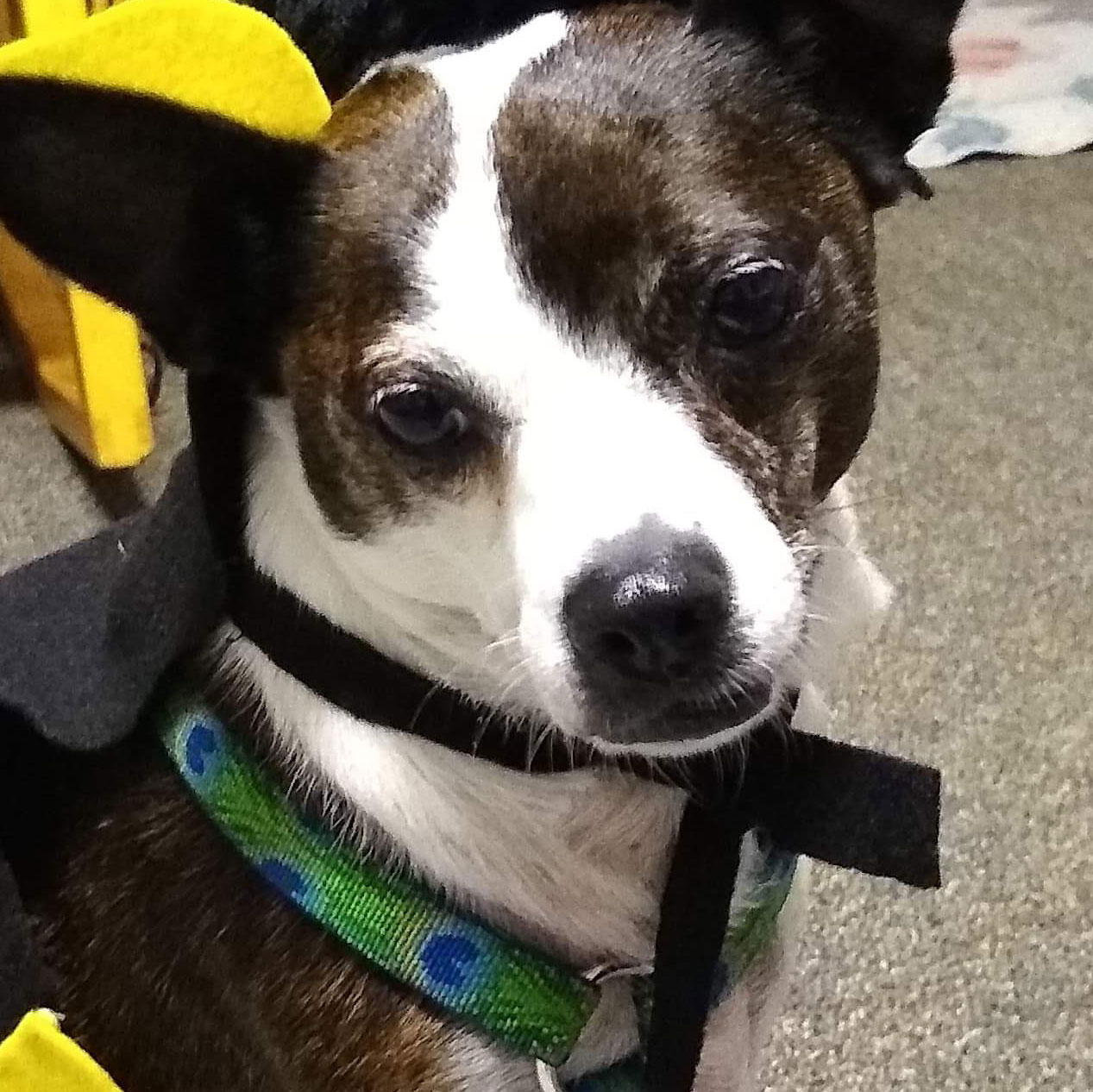 Train-O, a robot that can function as both a dog's trainer and companion, was subsequently developed. Similar in appearance to a Roomba vacuum cleaner, Train-O delivers a command by projecting a recording of the owner's voice. It then uses computerized visual processing to determine if the command was successfully executed by the dog, and if so, Train-O rewards the positive behavior by dispensing a treat.
"If your dog naturally sits down when commanded to do so, you want to see that, and as soon as you can, reinforce it," Lopez said. "So, we wanted to create a robot that could actually do that, and potentially, do it better than a human."
Lopez and his team applied to HackHarvard, and their robotic dog training proposal –– one of 83 entries from around the world –– was accepted. The Illinois Wesleyan team joined hundreds of fellow college students from five continents at Harvard where they had 36 hours to make Train-O a reality.
"A hackathon is hours of no sleep. It's pure, hardcore development –– and it's nonstop," Lopez said, adding that teams could not get a jumpstart on their projects. "We were so tired, we had a schedule for people to go to bed, so that someone was always continuing to develop what we were building."
Although this experience was challenging, Lopez said there were many "small victories" throughout the process.
"There's not a learning experience that is comparable to that. It's something special. You have to finish something in a set deadline, and you don't have the excuse of 'I'm going to bed.' You're forced to finish it. And, we finished it," Lopez said.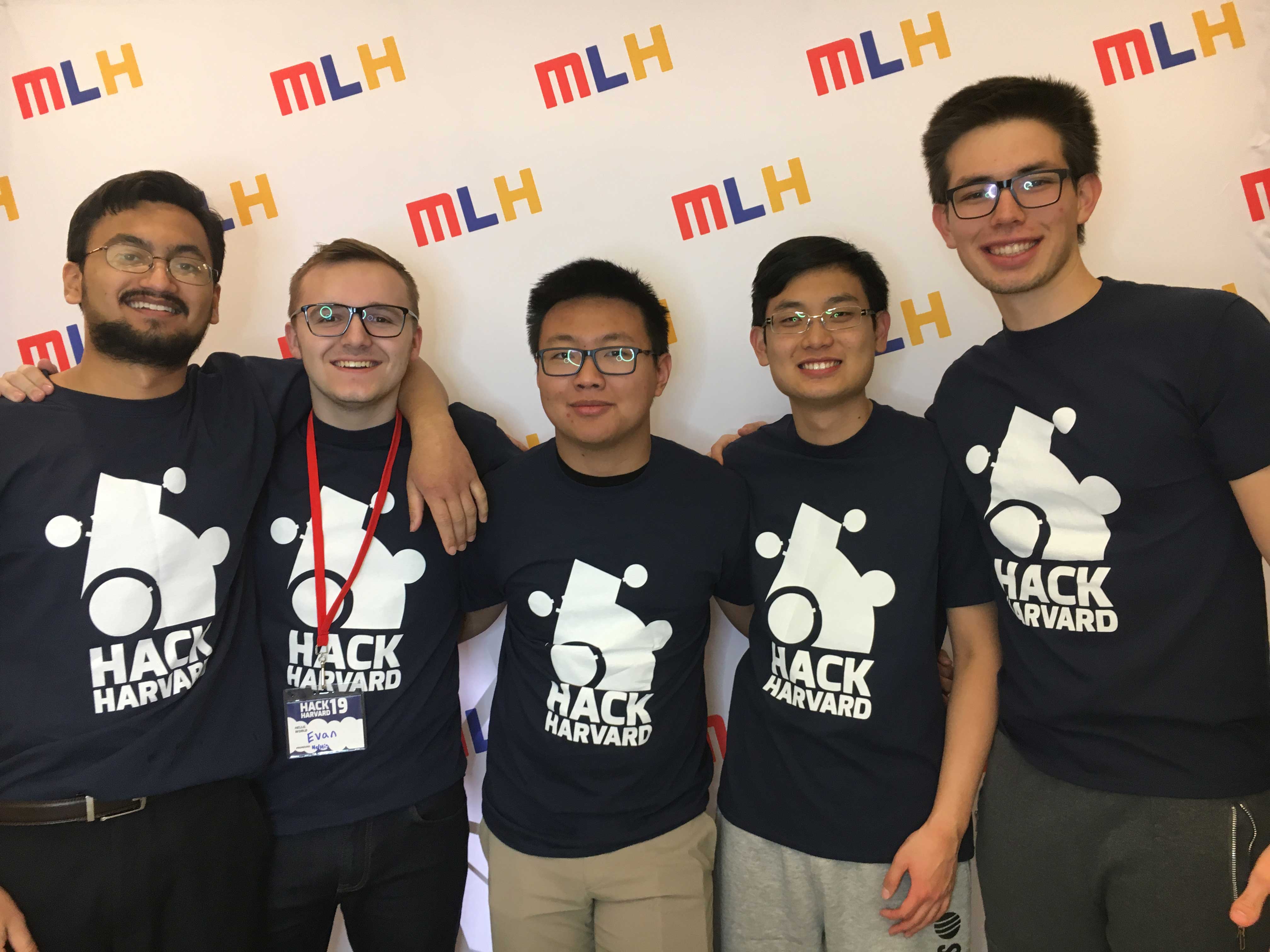 Lopez acknowledged that the project could not have been completed without the team's total effort. He said while some members focused on developing hardware for the robot, others focused on programming software, and others focused on preparing marketing materials for the team's final presentation to a panel of judges.
"It was a very fun experience. It brought us all together, determined nonstop to build this thing," Lopez said.
Combining physics, computer science, business, and communication skills, Lopez said he and his Illinois Wesleyan teammates had an inherent advantage over other teams because of their liberal arts background.
"Being part of a liberal arts environment gives you a lot of opportunities to write things concisely and cohesively and be able to express your ideas and communicate what you think," he said.
Along with earning "Best Hardware Hack," Train-O was also featured on Devpost, a popular website for software engineers, as one of the top-five weekly hacks worldwide. Additionally, representatives from companies such as Google, Facebook and the National Security Agency (NSA) attended the hackathon to observe the projects and network with students.
The IWU HackHarvard team hopes to continue the development of Train-O with additional support from Illinois Wesleyan's faculty, including Associate Professor of Psychology Ellen Furlong, who is in charge of the IWU Dog Scientists program, and Associate Professor of Psychology Abigail Kerr.
"So far I think we're getting positive signs," Lopez said. "People love the product that we created.
"There's nothing else out there like it –– a robot that can train your dog."
By Vi Kakares '20