Experiential Learning
Students have extensive research opportunities involving state-of-the-art technology. The physics curriculum at IWU is as much a hands-on, experiment-based investigation as it is a theoretical and mathematical discipline. Elective courses in optics, electronics, imaging, photonics, astrophysics, and materials physics prepare students to work in a variety of fields.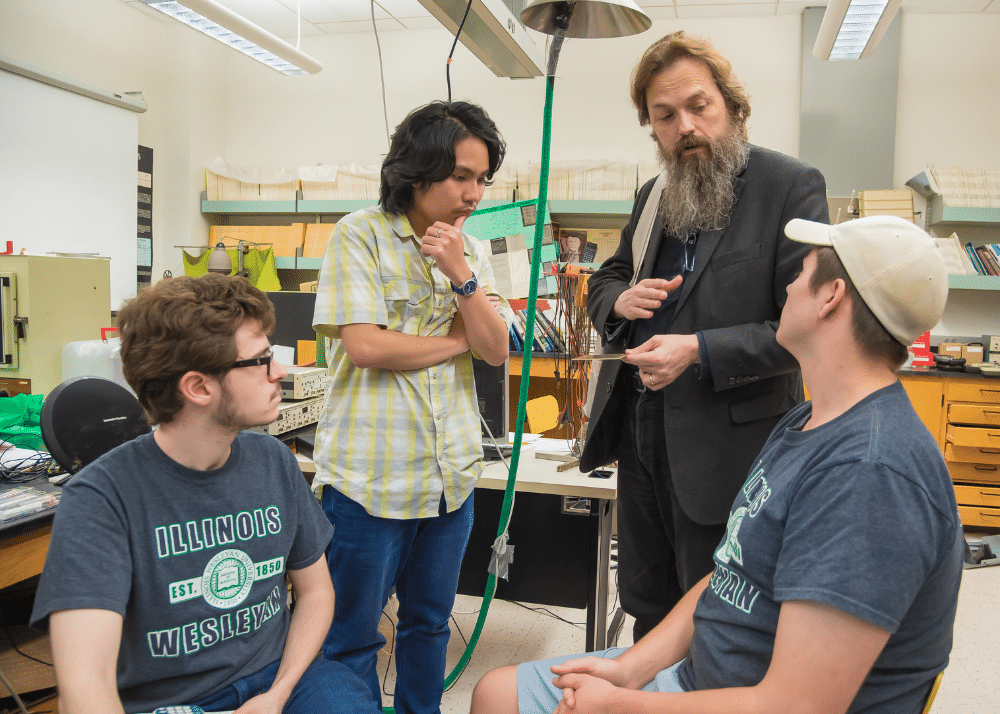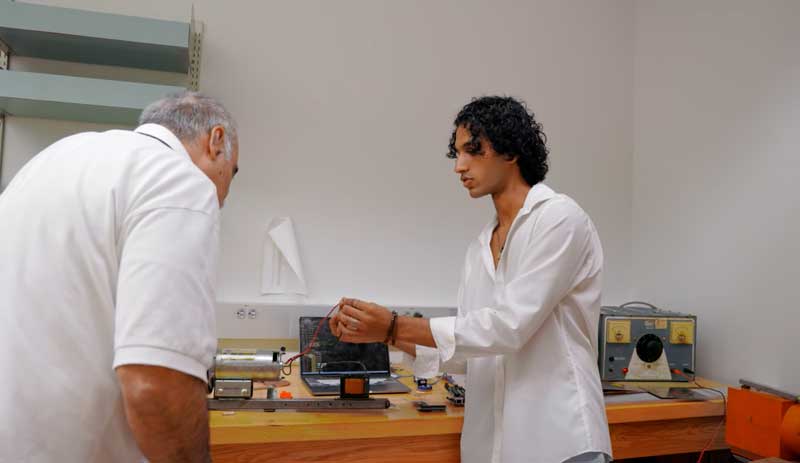 IWU Physics News:
2023: Physics Department Awarded for Improving Undergraduate Physics Education
2022: Physics Professors Recognized for Efforts to Increase Understanding, Appreciation of Field
2021: American Institute of Physics Recognizes Illinois Wesleyan
Launch Your Dreams
The physics program at Illinois Wesleyan provides a highly adaptable skill set. Graduates have gone on to become scientists, applied physicists, engineers, designers/creators and entrepreneurs, as well as many other kinds of professionals, from lawyers working on intellectual property / patent law, to doctors and teachers, and much more. This program prepares you well to take on new kinds of opportunities.
Noyce Scholarship Program
Investing in IWU's STEM students as the inspiring educators of tomorrow. Learn more.