League of Legends Team Captures Championship
Oct. 11, 2019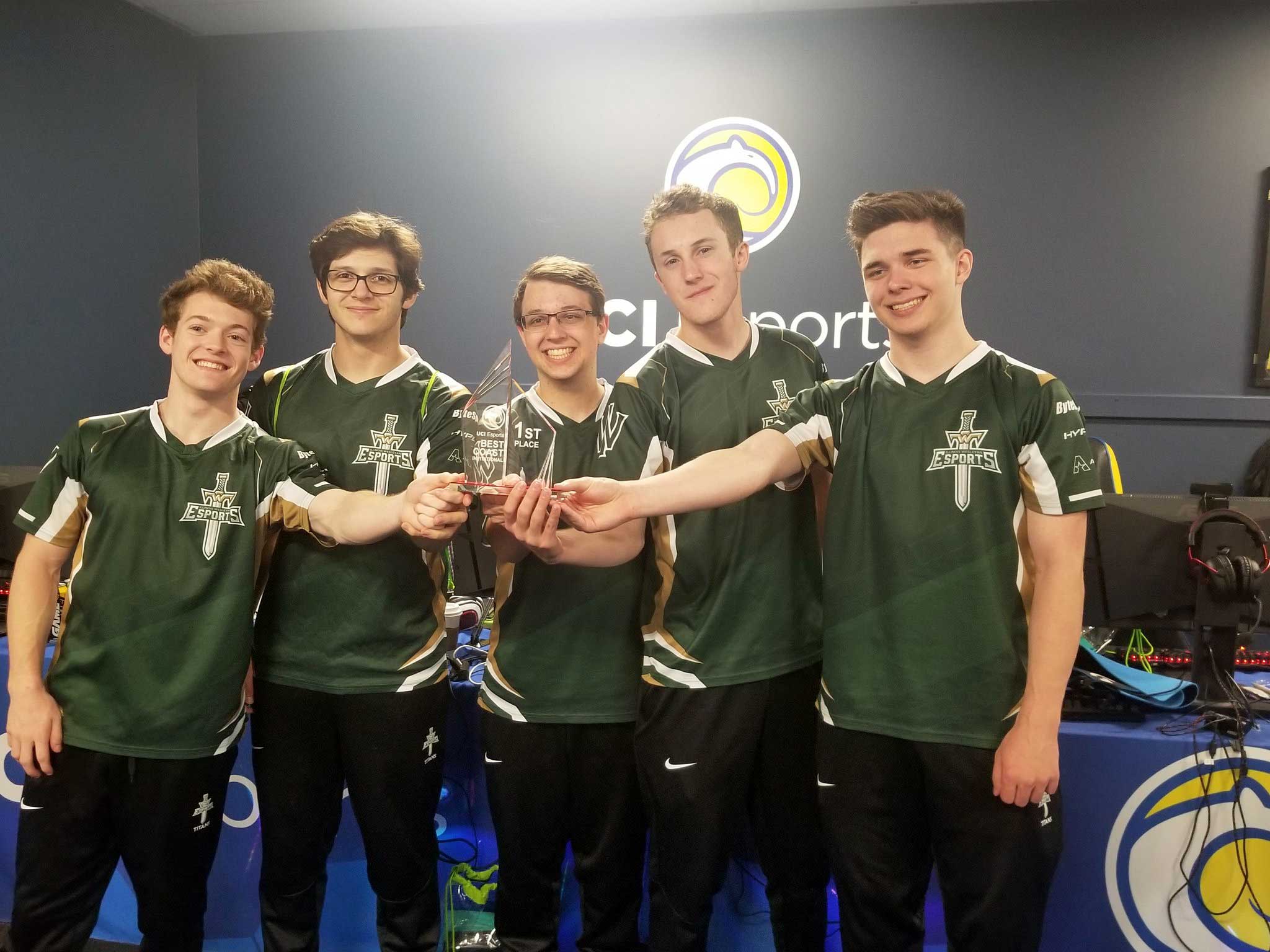 BLOOMINGTON, Ill. — After dropping the first game in a best-of-three championship match, Illinois Wesleyan University's League of Legends esports team fought back for a 2-1 victory over Columbia College to clinch the UCI Best Coast Invitational championship on Thursday, Oct. 10 in Irvine, California.
"I'm really happy with how our team has been performing this year," said Illinois Wesleyan esports coach Callum Fletcher. "Columbia College demonstrated why they're one of the best teams in the country this weekend. We've been confident that we deserve a seat at that table, and I think this win confirmed that for us."
Illinois Wesleyan entered the UCI Invitational as the No. 15 seed of 16 teams and successfully knocked out the No. 4, No. 3 (2018 national champion), No. 2 (2018 national runner up) and No. 1 (2019 runner up) seeds during group stages. Entering playoffs, the Titans assumed the No. 1 seed and took down the University of Nevada, Reno (quarterfinals), Robert Morris University (semifinals), and Columbia College (championship).
With IWU's 2-1 semifinal victory over Robert Morris on Sept. 23, the Titans earned an all-expenses-paid trip to the University of California, Irvine to compete against Columbia College for the invitational championship hosted in conjunction with the second annual UCI Esports Conference.
Illinois Wesleyan's esports program is in its second season fielding a varsity League of Legends team and its first season with a varsity Fortnite team. The Titans compete in the state-of-the-art Esports Arena, which opened in September of 2018.
By John Twork