Changing Climates Research Showcased at Open House
Feb. 4, 2019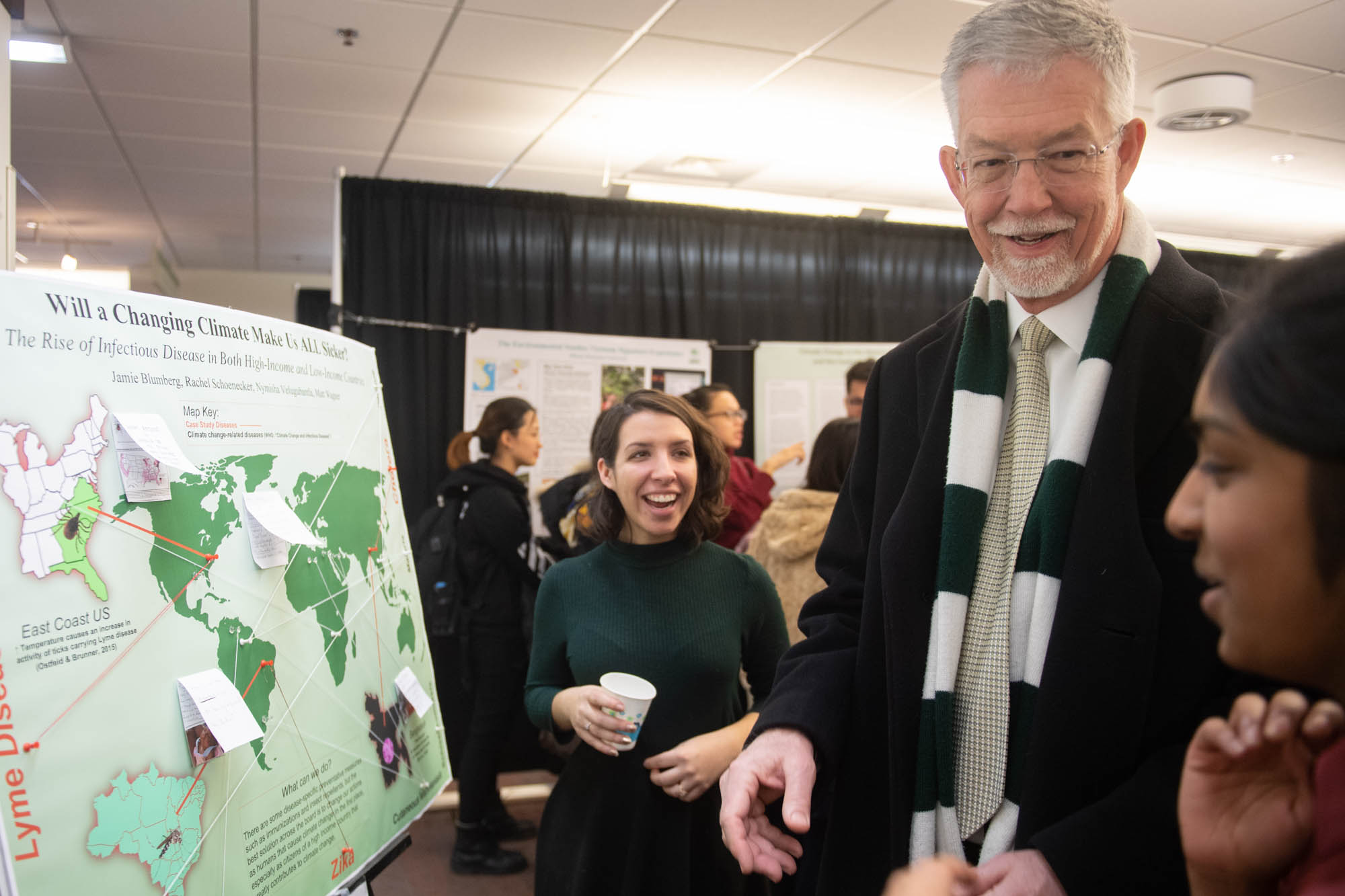 BLOOMINGTON, Ill. — Illinois Wesleyan University students conducting research projects relating to the University's 2018-19 intellectual theme Changing Climates shared the culmination of their work at a Course Cluster Open House in December at The Ames Library.
Changing Climates encourages the University to collectively consider the many changing climates present both globally and on campus, whether they be environmental, economic, political or social. Students enrolled in fall semester courses that related to this theme were invited to research a changing climate, and several students embraced the opportunity to explore topics outside their majors.
From climate change patterns halfway across the world to a changing LGBTQ+ climate locally, students grasped a deeper understanding of pressing modern-day issues and what can be done to bring about change for the better.
For Chloe Bell '19, an environmental studies major with a focus on environmental policy, the intellectual theme of Changing Climates could not have been more timely, as she presented her research on climate change in the Vietnam's Mekong Delta region. Bell and other IWU students travelled to Vietnam during a May Term course in which they partnered with students from Ho Chi Minh University of Natural Resources and Environment to conduct research and witness effects of climate change firsthand.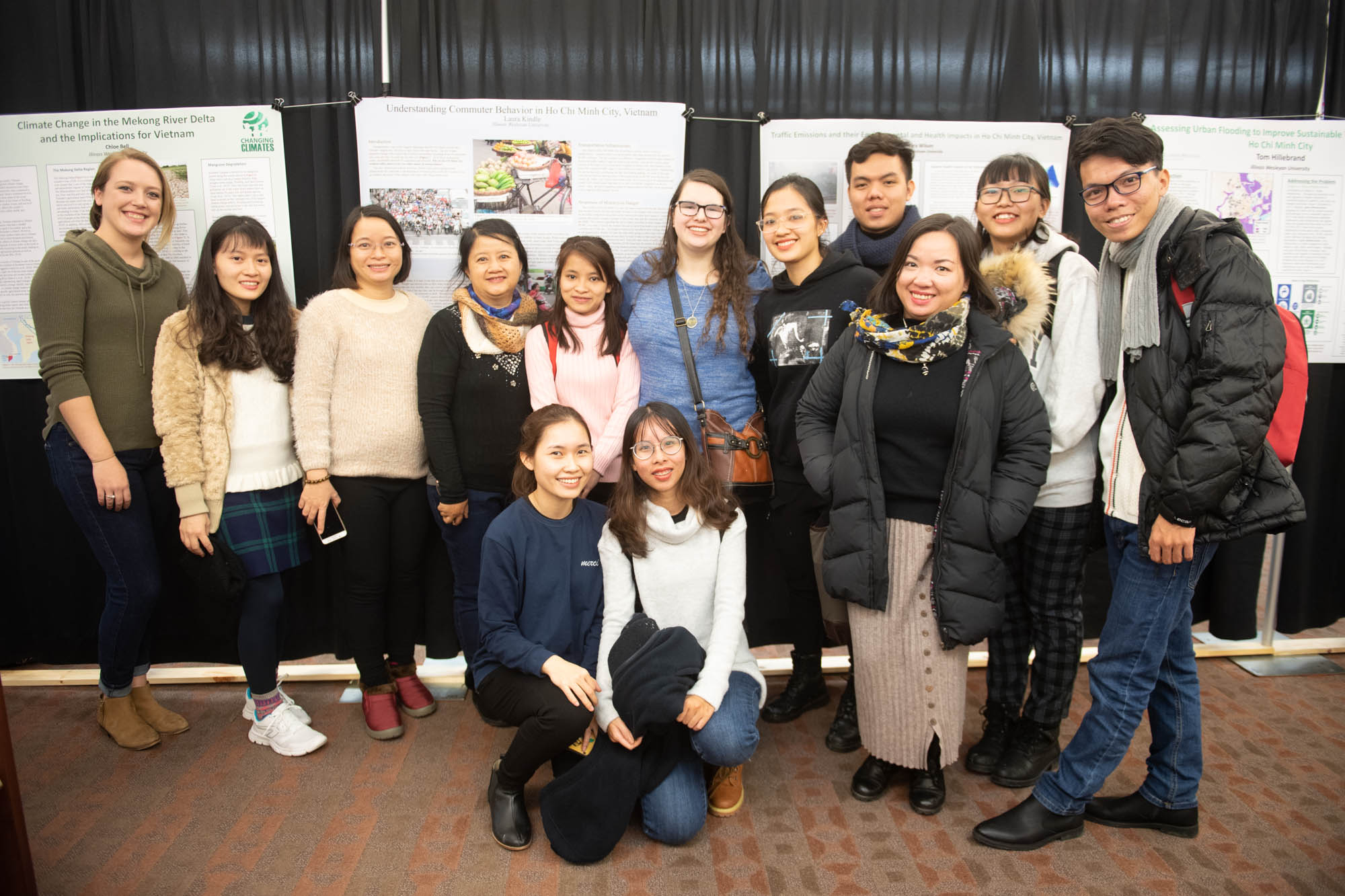 "Saltwater intrusion and mangrove degradation especially are really affecting the economy and the livelihood of people in the area as well as the natural environment throughout all of Vietnam," Bell said. "As the largest city in Vietnam and their largest contributor to aqua and agriculture, these environmental changes in the Delta have a profound impact on the country as a whole."
Bell and others continued their work after returning to IWU, culminating in a senior seminar project which explored ways to improve transportation in Vietnam to reduce pollution.
Olivia Herlein '22, a chemistry and physics double major, explored the intersection between art and social justice in the work of Jacob Lawrence, a black painter and cubist in the early 20th century. Herlein said Lawrence used his paintings to provide a look into the African American community and bring to light harmful stereotypes against the black community. The Great Migration series, one of his most famous works, illustrated the stories of blacks travelling north to begin new lives, while other artworks protested police brutality and contemporary racism.
Music composition major Jasil Olabode '22 took an in-depth dive into the culture of vocalists at Illinois Wesleyan. Olabode said he focused his paper on their technical skills, practice habits, attitudes toward rejection and other factors to explore which traits correlate to success in the current music industry climate.
"I worked with Crystal Muro, a senior in the vocal performance program, and she gave me a lot of insight on the ins and outs of her experience and the things she's learned," Olabode said. "I'm an instrumentalist, so to be able to experience the vocal aspect of it was just a great pleasure, and I'm really proud of this research."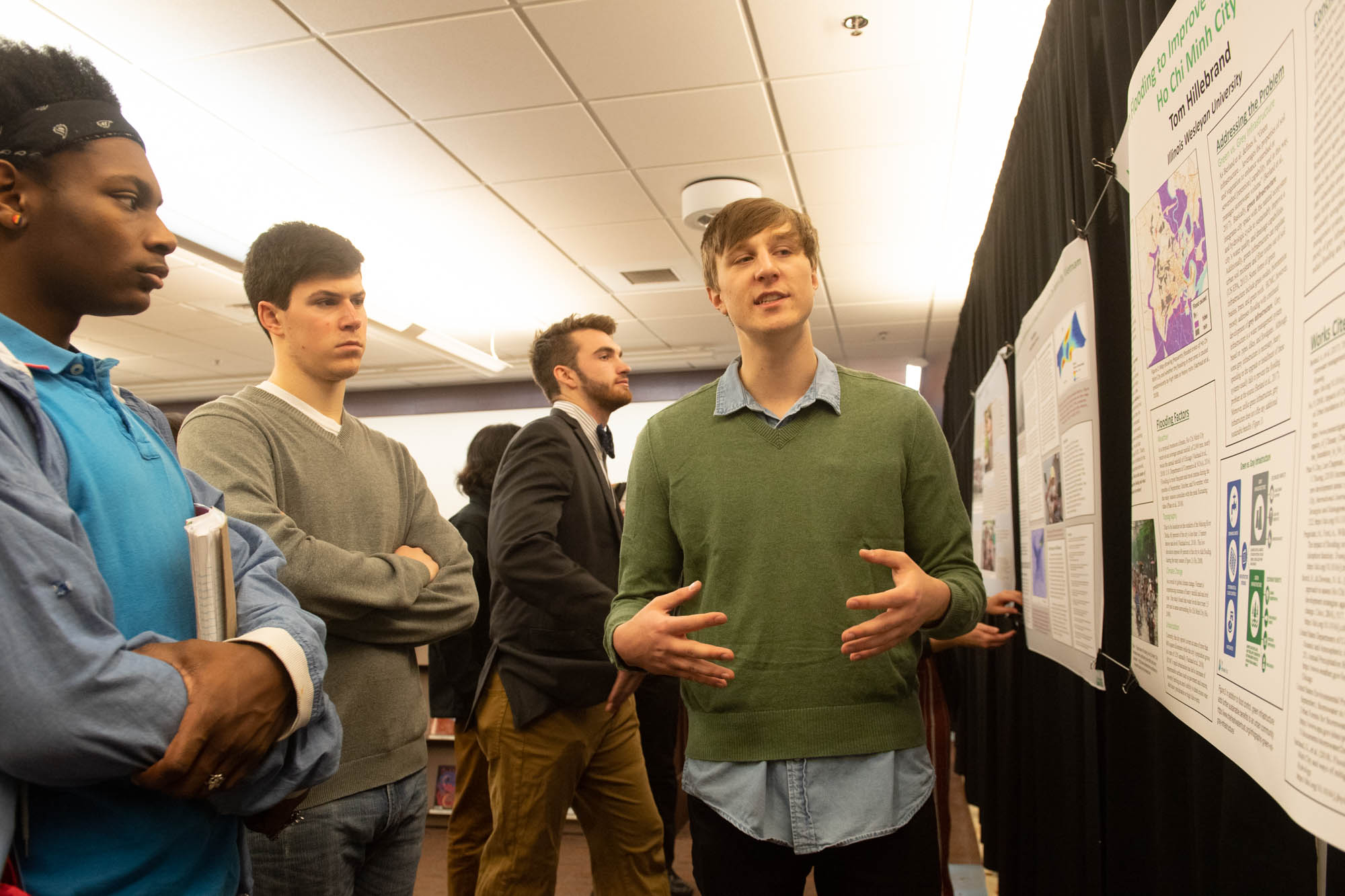 In her project "Inclusion and Exclusion in Early American Literature," philosophy and political science double major Alani Sweezy '19 studied the literary traditions of white authors and minority authors in early American literature.
"What I found was that a lot of white authors who are seen as progressive really aren't that progressive," Sweezy explained. Meanwhile, black and Native American authors, she concluded, were able to authentically capture and dissect the racially-charged issues of their time.
Departing from his usual research as a chemistry and physics double major, Jason Wilkening '22 utilized his elective anthropology course "Native Americans and the Environment" to research the interactions between the Pima Native Americans and Spanish colonists in the late 17th and early 18th century. His project illustrates the stark clash in traditions, environment and ideologies between the Pimas and the newly arrived Spaniards.
"The Spanish mission brought a lot of negative practices that were incongruent with the traditional style of the Pimas, such as banishment and torture, which didn't agree with the Pimas' concepts of respecting all life and the connection they had to their land," Wilkening explained. Spanish presence on Pima land, now modern-day Arizona, also led to the extinction of several native species of flora and fauna, as well as an epidemic of smallpox and other Old World diseases.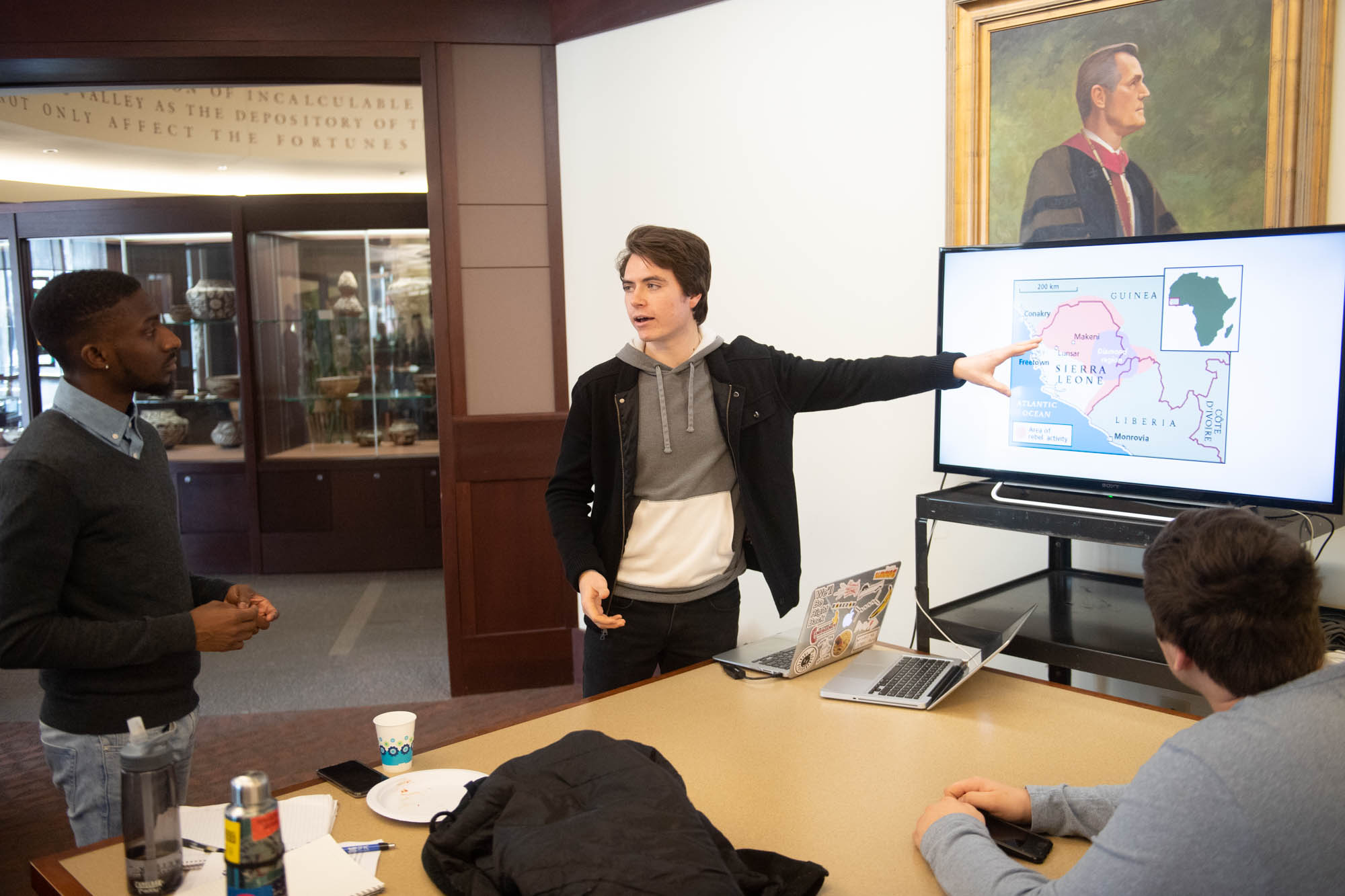 IWU Pride Alliance, one of the many student activist RSOs on campus, has a long history of working alongside administrators to maintain a healthy, inclusive campus climate for LGBTQ+ students. Anthropology and music major Emma Zimmerman '22 decided to use her passion for this group to feature the positive impact its members have made at Illinois Wesleyan. One of the RSO's most visible accomplishments, for instance, was helping to establish the Rainbow Floor in Pfeiffer Hall, a residential area designed to welcome and accommodate students with diverse sexual identities and orientations.
Zimmerman shared her insights from attending a Pride meeting, during which issues such as providing all-gendered bathrooms on campus and working to ensure that transgender students are listed by their preferred names in rosters were discussed.
"It was a very enlightening meeting, and overall, this group is doing so much to create an inclusive environment for people of this community, and everybody, really," Zimmerman said. "It's a great group to be a part of."
More student research related to the Changing Climates theme will be presented during the spring Course Cluster Open House on April 17 from 11 a.m. until 1 p.m. in The Ames Library.
By Rachel McCarthy '21