International Students Find Their Home at IWU
Sept. 25, 2018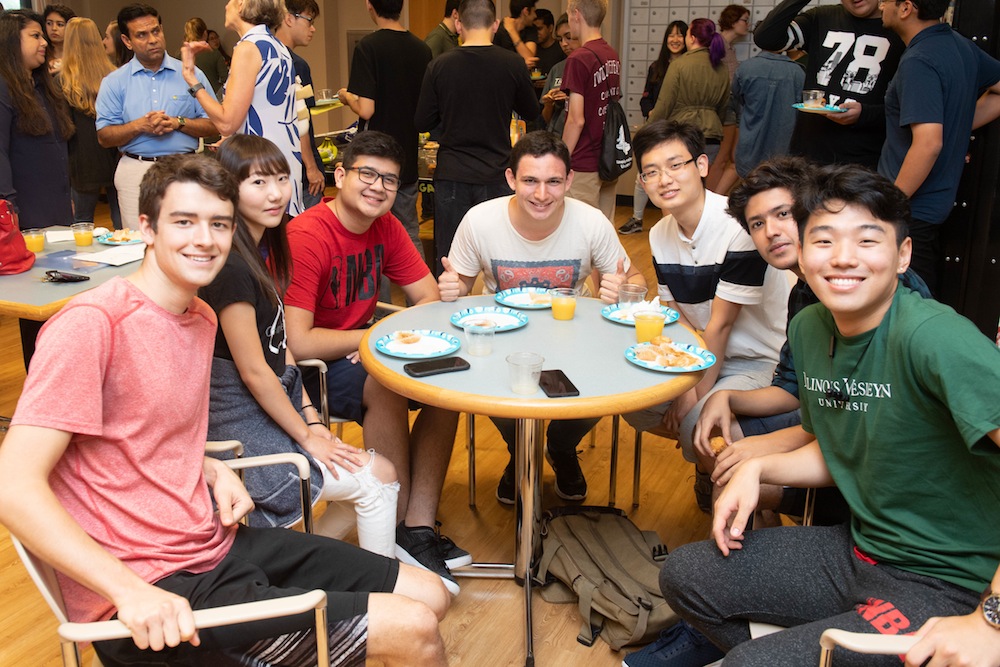 BLOOMINGTON, Ill. — As Illinois Wesleyan University welcomes 20 incoming international students to campus this fall, several initiatives have helped this group of new Titans find a home at IWU, even when thousands of miles away from familiar friends and family.
Before their arrival, incoming international students had the opportunity to make connections with current Illinois Wesleyan students through Titan Talk, a program which allows international students the chance to ask questions and take a glimpse into life at IWU through Skype, email or social media.
After being picked up at the airport or train station by faculty and staff members, digital impressions merged with the reality of setting foot on Illinois Wesleyan's campus. Upon arriving at their residence hall, incoming international students were greeted with "welcome baskets" filled with snacks, juice, fresh fruit, noodles to provide an energy boost after long hours of traveling, as well as a supportive card from sponsors in the department or office that assembled the basket.
Food plays an important role in welcoming students. This year's new "Munch and Meet" event provided international students and their mentors with the opportunity to dine with faculty and staff members before the start of Pre-Orientation, as a way of meeting new faces on campus. President Eric Jensen and Elizabeth Jensen also hosted a dinner at the President's House for the incoming international students.
"Sunday Night Dinner at Home" offered a similar experience in a less formal setting, where students were invited to a home-cooked meal or a local restaurant with faculty, staff or alumni. There, incoming international students met with members of the IWU community and learned about the supportive roles that faculty, staff and alumni play during their transition.
"It made me feel good and helped me build a life here by talking about details of University life that we hadn't already known," said Xiaohan (Erin) Yuan '22, who visited with an alum for dinner.
Students in search of close, supportive relationships may choose to participate in the International Friendship Family Program, in which students are paired with native families to meet multiple times during each semester. Families participate in various activities, attend local events and share cultural traditions together.
In its two years of existence, the program has been met with success in "providing meaningful support and a 'home away from home,'" according to International Student and Scholar Advisor Robyn Walter.
Reflecting upon the outpouring of support she received from the entire Illinois Wesleyan community, Bo Yuan (Betty) Shen '22 summarized her experience: "I felt like I was welcome."
By Rachel McCarthy '21