Inaugural Unity Gala Brings Campus Community Together
March 30, 2018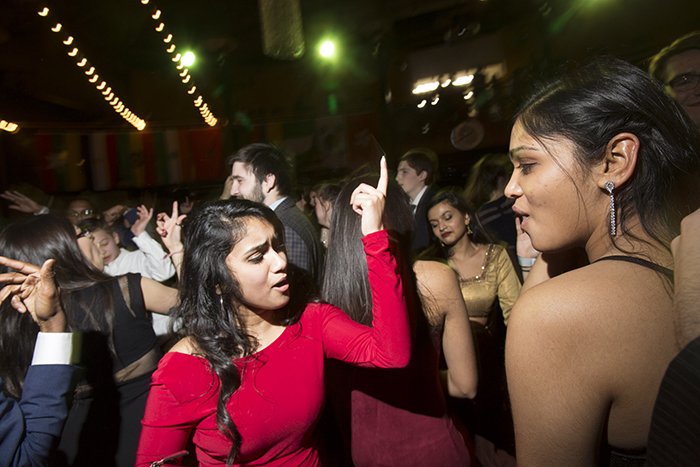 BLOOMINGTON, Ill. — The Black Faculty-Staff Association (BFSA), the Office of Diversity and Inclusion (ODI) and several RSOs invited the Illinois Wesleyan University community to dress up and dance the night away at the first-ever Unity Gala, hosted at the Hansen Student Center on Saturday, March 3.
A diverse group of students turned out for a night of dancing, food, and a live jazz band. Total attendance reached approximately 400 people, which far surpassed the 300 people that the event coordinators had hoped to draw. Indeed, unlike many other formal dances on campus which are specifically designated for members of certain organizations, the intent behind this event was to open it to as many students as possible. There was no attendance fee, nor was there a registration cap. Even students without formal wear could dress up, thanks to the generosity of IWU alums, faculty, staff and students who shared their extra suits, shirts, ties, dresses, shawls, gowns, shoes and accessories.
Creating this inclusive space to celebrate IWU's diverse community was the primary motivation to host the Unity Gala. BFSA chair Sharla Brown Ajayi and director of the ODI Greta Franklin led the initiative to make this unique, cross-cultural experience possible. The night also gave students "a chance to interact with faculty, staff, and alums as people – as fellow Titans getting to be together and share in a glamorous, truly joyous evening," said Hannah Mesouani, Assistant Director at the Office of Diversity and Inclusion.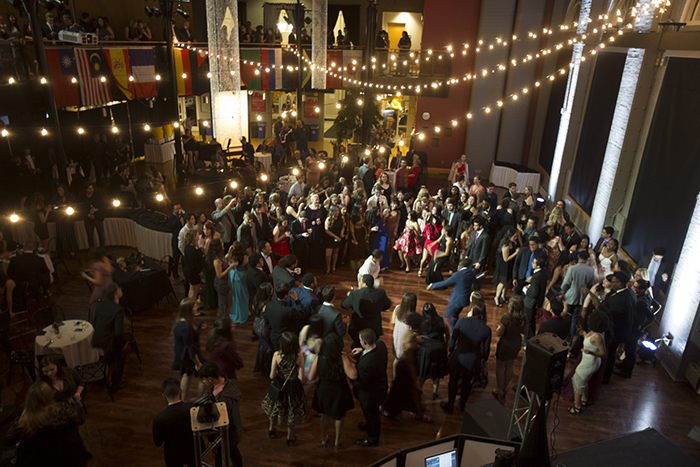 This event also marked a chance for the BFSA to engage with the Illinois Wesleyan campus on a larger scale than ever before and to promote its endeavors to financially support black students at IWU. It has created a support system for students throughout their time on campus, as well as networking and mentorship resources that aim to set students up for success in their careers. Their overarching goal is to promote ethnic and cultural diversity across campus, and the Unity Gala seemed to make a powerful impact on some Illinois Wesleyan minority students. A senior of South Asian descent told Mesouani that she had "never felt more welcome or never felt as at home" as she did on the night of the Gala.
At the end of the night, according to Mesouani, the Unity Gala helped students get away from the "stresses of the classroom or tensions of status" in a fun-filled, memorable evening, one which the Black Faculty-Staff Association and the Office of Diversity and Inclusion plan to continue for years to come.
By Rachel McCarthy '21