Spring 2019 issue highlights
Chris Fusco '94 leads the Chicago Sun-Times as it delivers news and content in an ever-changing media landscape.
---
More issue highlights
Driven by a bold, entrepreneurial vision, Abby Reel '04 has resurrected a local dinner theatre and reunited a community with deep Illinois Wesleyan roots.
Environmental Studies students got a firsthand look at environmental issues in Vietnam before crafting proposals to promote sustainability.
---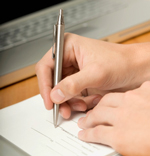 Choose from several forms to provide information and feedback to IWU Magazine.

---
Previous issues


---
IWU Magazine staff: Matt Wing, Editor; Gary Schwartz, Graphics Editor
Illinois Wesleyan University Magazine is published
by the Office of University Communications.
Content on this website copyright
of Illinois Wesleyan University.