Tate Archives & Special Collections
Welcome!
Hours
Monday - Friday, 9:00 a.m. - 12 noon, 1 p.m. - 4 p.m.
Contact the archives by email or call 309-556-3010 for assistance. You may also contact explore our digital collections through this portal at any time.
▷ Location: 4th floor of The Ames Library
▷ Service desk: (309) 556-1535
This department of the library offers unique collections and programs to interested members of IWU's campus and beyond. Class visits, independent researchers and community groups are welcome. Below you will find an overview of our collections, programs and services. Use the points of contact located on the right if you need any assistance.
The University Archives Mission Statement and Collection Development policies are on this page and the ones for Special Collection are on this page. Patrons using these collections must agree to follow these guidelines.
Collections overview
We are beginning to enter our collection records into one searchable interface. The most comprehensive way to identify collections at this time is through the Archives' and Special Collections Finding Aids.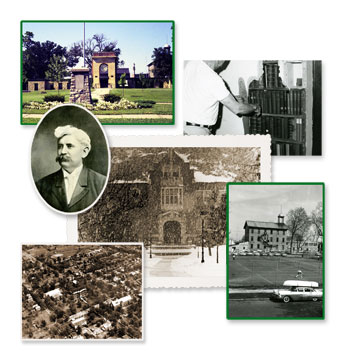 The University Archives contains records of our university history. This includes materials related to governing and operating the university; memorabilia (scrapbooks, dance booklets, photographs); publications by students, alumni, faculty, and staff; and audiovisual media sources.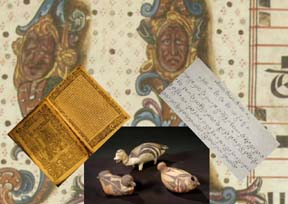 Special Collections holds rare and valuable materials or items that are too fragile for the main library stacks. Most collections are unrelated to the others and vary in their connection to the University.


Programs and Services
Our programs and services include historical IWU research assistance, image reproduction of our collections, advice on records retention and preservation (physical and digital), and an Oral History program. We also host a blog for highlighting our collections and interesting topics we find in our research. Speaking engagements and visits may be arranged by emailing the archives.
Donations
The generosity of the Illinois Wesleyan community has always been important in the collection of materials for the Archives and Special Collections. We welcome inquiries about donations of rare and historical material.
We prepared a brief slideshow about our services and collection interests. Web pages are available with details on material transfer or donations and specific advice on digital files is also available.
Our motto is "kNOw records, kNOw history." Our donors make it possible for us to acquire records from the past and to preserve and convey that knowledge to the future. Thank you!
---
This department is named in honor of Catherine and Robert Tate, long-time supporters of the University. Mrs. Tate's grandmother was Caroline Rupert (a former School of Nursing Chair). Mr. Tate was a graduate of the University of Chicago.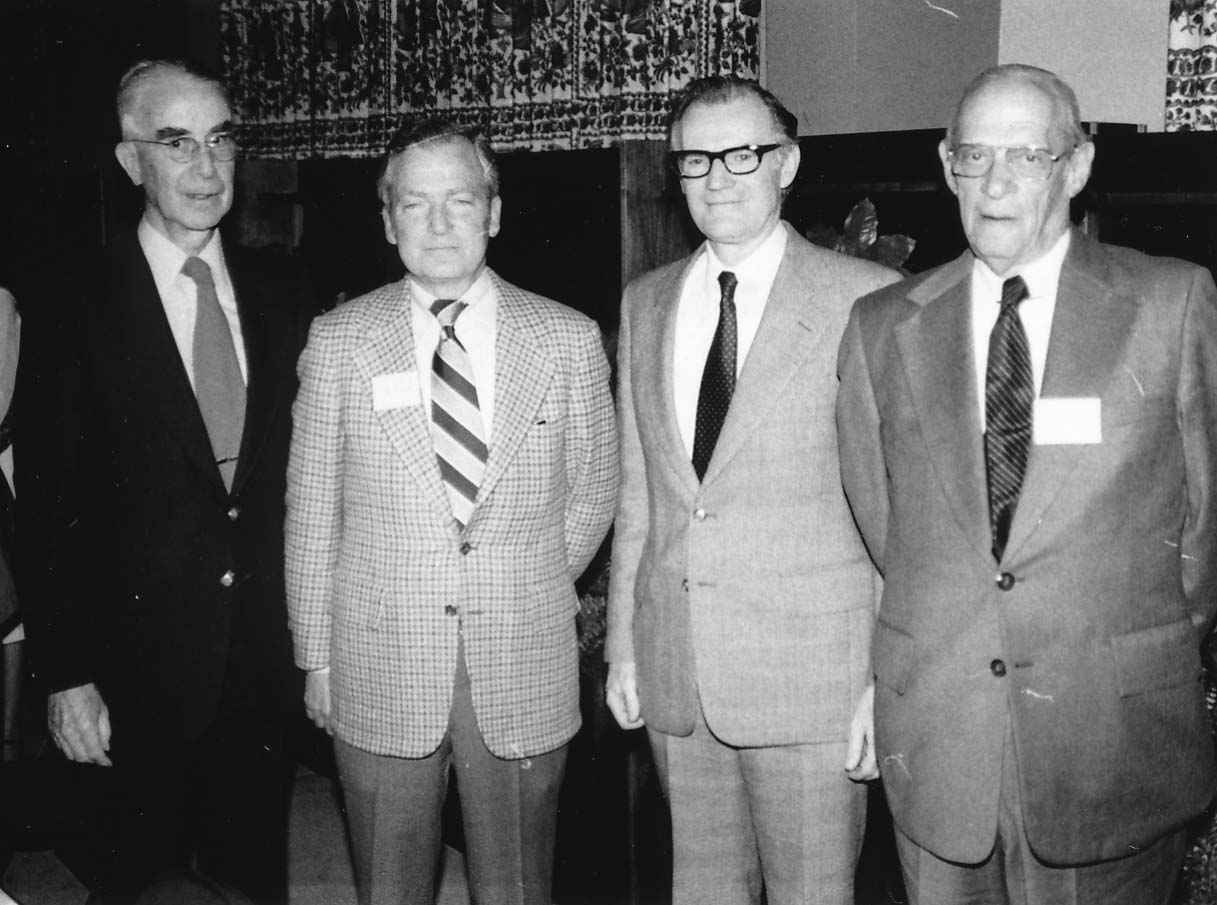 Robert Tate is shown on left; no image of Catherine Tate is available. Others pictured, L to R: Marvin Bower, Robert Eckley (IWU President), and Herbert Livingston at a 1980 Board of Visitors meeting. Archives Record Group 18-1/1.