Special Collections
The Special Collections holds rare, valuable, and/or materials that are too delicate for the library's circulating collection. In contrast to the University Archives, each collection here is distinct and unrelated to the others, although some do have a connection to the University.
For instance, the collection on a current, local organization known as the College Alumni Club, which was founded by an IWU faculty member in 1890, is located in the Special Collections. But we also have a collection on the Beat Writers that supports specific curricular needs and several types of book and manuscript collections, including the records of long-time U.S. Congressman Leslie C. Arends.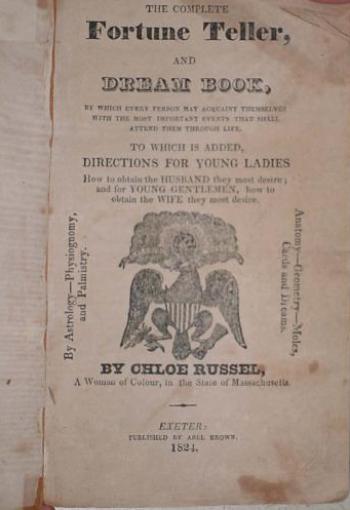 A separate page holds Special Collections Finding Aids and access details.
This tutorial uses selections from Special Collections to provide examples about Western bookbinding history. It was created by grad school student Cynthia O'Neill during the course of her archives internship, summer of 2019.
To see the Special Collections Mission Statement and Guidelines for use, click here.
To return to the Tate Archives and Special Collections Homepage, click here.
Image source: The Complete Fortune Teller and Dream Book, by Chloe Russel (1824) bound in
Amusing Bud: Containing a Great Variety of Entertaining Stories, &c. (1827).