Thomas D. Lutze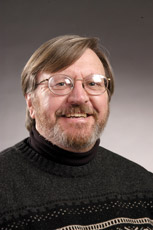 Thomas D. Lutze, Ph.D.
Professor of History
University of Wisconsin, Madison
Thomas D. Lutze specializes in Asian History. Having completed graduate studies at Cornell University, Peking University, and the University of Wisconsin (Ph.D., 1996), Tom teaches a wide variety of courses ranging from introductory surveys of China and Japan to focused courses on 20th Century Asia, including WWII in the Pacific, the Chinese Revolution, Modern Japan, and the Vietnam Wars. He teaches a very special May Term travel course in China, hosted and co-sponsored by the History Department of Peking University. He has also recently developed a very popular London travel course, "The Bloody History of Afternoon Tea: The British Empire and Asia."
Professor Lutze's research and writing center on the intellectual, social, and political roles of the urban and rural middle classes in the Chinese Revolution from the 1930s onward. His first book, China's Inevitable Revolution: Rethinking America's Loss to the Communists (Palgrave-MacMillan, 2007), explores the pivotal battle between the United States and the Chinese Communists for the allegiance of the urban liberal democrats during the civil war, 1946-1949. More recently, Tom has worked on a new edited volume entitled, Radicalism, Revolution, and Reform in Modern China: Essays in Honor of Maurice Meisner (2010). His chapter, "Post-Socialist Capitalism in Rural China," examines the economic basis--in particular the controversies over land ownership--at the root of the tens of thousands of peasant protests in China over the past decade. In the summer of 2013, Tom appeared on Chinese national television (CCTV) in six segments of a documentary on the final years of the Chinese Revolution (1947-49), and in the fall, he was invited to China as a keynote speaker for the International Symposium on "The Heritage of Mao Zedong: Ideology, Road, System." His speech traced the evolution of the term "Maoism" in Western scholarship; an article on the subject is soon to be published in China.
Professor Lutze is Coordinator of the Asian Studies team in the International Studies Program. He served from 2005 to 2011 as co-editor of the ASIANetwork Exchange: A Journal for the Teaching of Asia in the Liberal Arts. In 2013, he was honored by Beijing Union University with a special appointment as "long-term visiting professor."
Courses
Gateway 100
Women and Revolution in 20th-century China
History 100
Introduction to Chinese History
History 101
Introduction to Japanese History
History 202
World War II in the Pacific
History 210
Emperors and Revolutionaries: Chinese History through Travel
History 251
The Vietnam Wars
History 300
The Chinese Revolution
History 301
Modern Japan, 1800-Present
History 303
China: The Cultural Revolution
History 380
Emperors and Revolutionaries: Chinese History through Travel
History 390
Seminar in Asian History
History 490
Seminar: War and Revolution in 20th-century Asia
May Term Travel Courses
Bloody History of Afternoon Tea: The British Empire and Asia
China: Emperors and Revolutionaries