Sigma Delta Pi - Upsilon Rho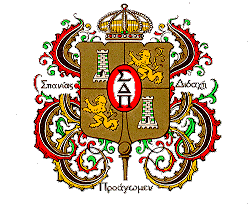 Sigma Delta Pi, the National Collegiate Hispanic Honor Society, honors those who demonstrate a love of Hispanic studies and outstanding academic achievement in that field. Upsilon Rho was established at Illinois Wesleyan University in 2000. We were a 2012 chapter grant winner to host a workshop for teachers of Latino high-school students and a 2010 recipient of the Premio Frida Kahlo for its outstanding website.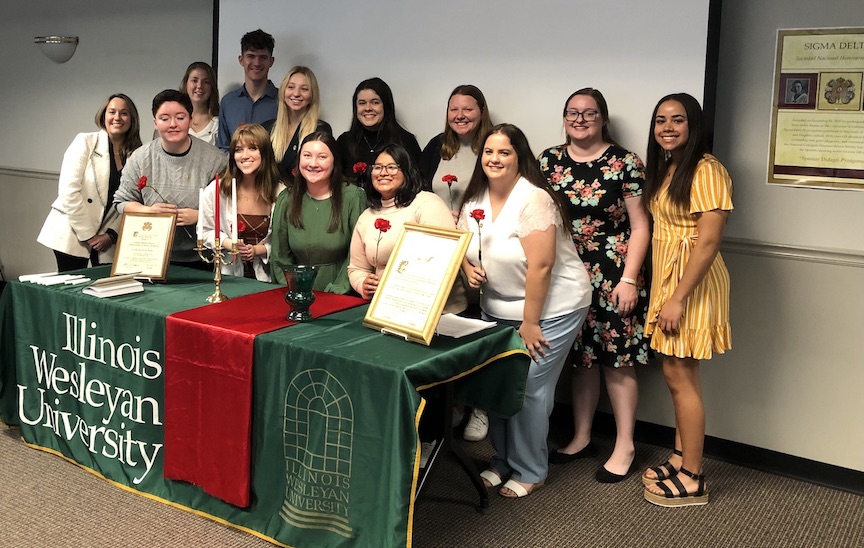 Sigma Delta Pi chapter Upsilon Rho, initiation November 2022
Students initiated this year:
Shea Atkins '23; Abby Barattia '24; Bryson Connor '24 ; Peyton Kumpula '24; Emma Sempsrott '24; Emma Stroh '23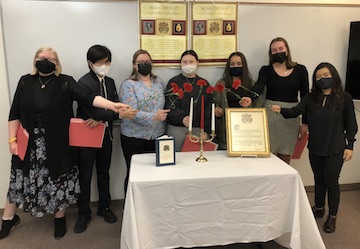 Sigma Delta Pi, chapter Upsilon Rho, initiation November 2021. New members from left to right: Avalon Bruno, Steven Lee, Catherine Droesch, Audrey Armstrong, Colleen Palczynski, and Honorary Member professor Cristina Almeida.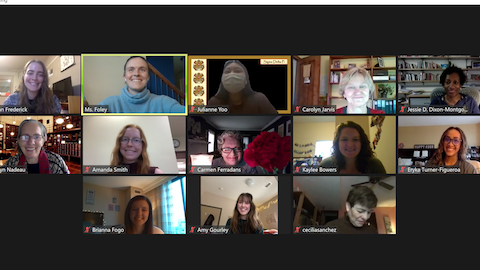 Sigma Delta Pi, chapter Upsilon Rho, online initiation November 2020. New members: Kaylee Bowers '22, Brianna Fogo '21, Amanda Smith '22, Eryka Turner-Figueroa '22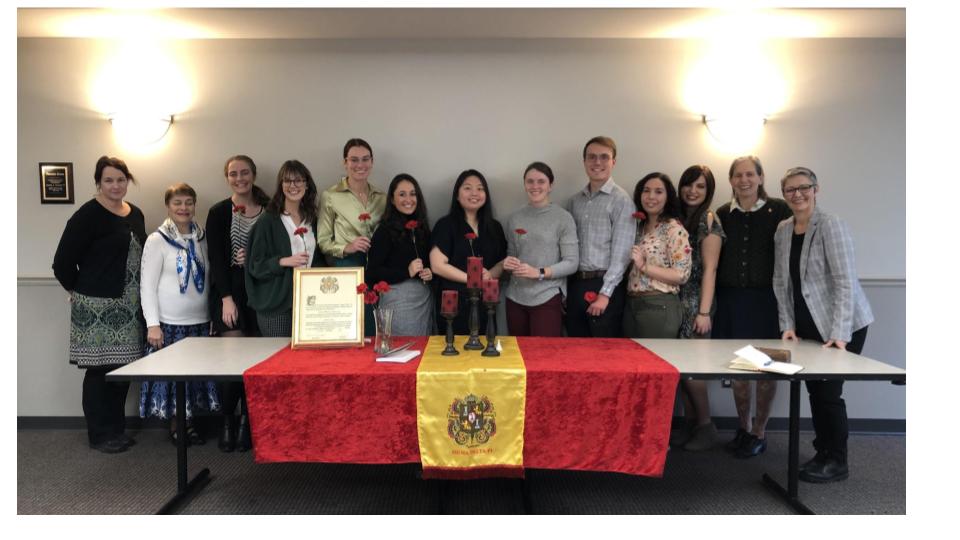 Sigma Delta Pi new members 2019: Samantha Berghoff '20, Jaeden Danko '21, Sabrina Fague '23; Megan Frederick '21, Hannah Foley '21, Amy Gourley '21, Toni Tortorella '21, Julianne Yoo '21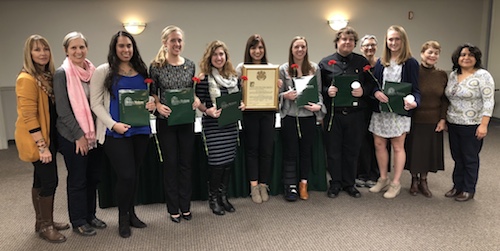 Sigma Delta Pi new members 2018: Monica Muoz '19 (President), Samantha Bidlack '19 (Vice-President); Nicole De Matteo '19; Brandon Chopp '19; Kaitlyn O'Brien '19 (Secretary); Teagan Potter '19 (PR); Vi Kakares '21
Congratulations Meaghan Mormann ('16) - SDP "Best Practices" paper accepted to be presented at the American Association of Teachers of Spanish and Portuguese conference, Summer 2016