Research at IWU
As an IWU biology student, you have the chance to design and conduct original research. By partnering with faculty and staff, you can work on an independent research project or earn credit in off-campus research, directed study, or research honors. Student research is showcased each spring at the John Wesley Powell Student Research conference .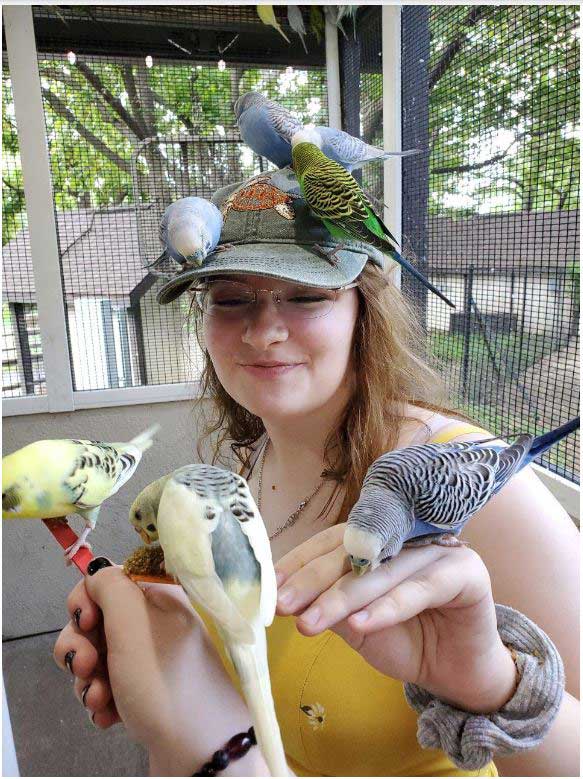 Student-Faculty Research: Lizzie Baranski '23
Student Helps Professor Describe New Species of Frog Collected in Peru
Animal lover Lizzie Baranski '23 has had the opportunity to assist Robert Harrington Endowed Professor of Biology Dr. Edgar Lehr, in describing a new species of frog he collected in Peru. She was able to present her research last spring at the John Wesley Powell Research Conference, describing the phenotypic variation between different frog populations of Pristmantis bipunctatus. She plans to present her species description at the John Wesley Powell Research conference this coming spring.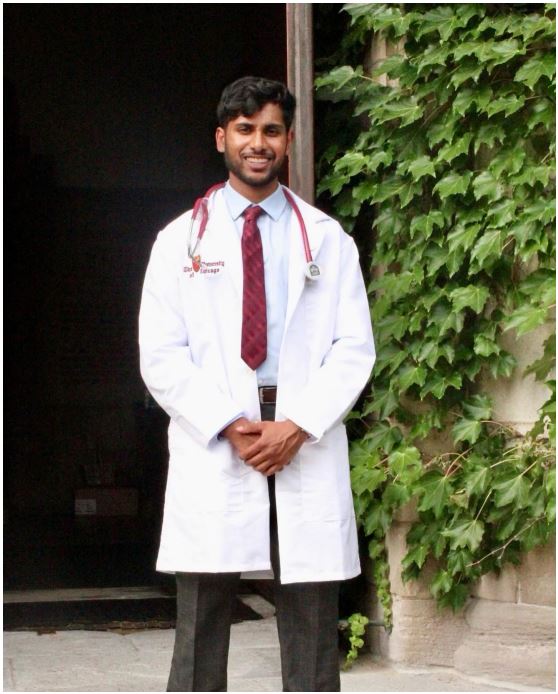 Research Skills and Graduate School: Manish Pathuri '22
Research Skills Learned at IWU Benefits Med School Student in Graduate School
Med school student Manish Pathuri '22 describes his research experience with Associate Professor of Biology Dr. Tyler Schwend as being directly relevant to his career. While at IWU Manish did his research with Dr. Schwend primarily on the development of scleral ossicles (bones) found in the eyeballs of many bird, lizard and fish species. Manish directly studied development of these "eye bones" in developing chickens. Now in medical school at the University of Chicago, research is something he wishes to continue to pursue and is grateful for the skills he learned at IWU. He explains that "being able to learn how to present data and work with a scientific framework is a valuable experience that is pertinent to any research project regardless of what topic it is about."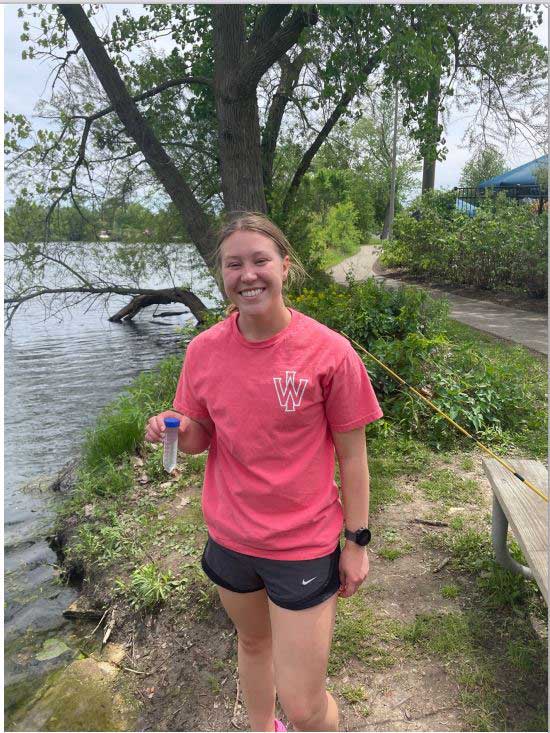 Collaborative Research: Amanda Wilson '24
Collaborative Undergraduate Research Provides Future Biology Teacher with Essential Skills
Aspiring biology teacher and IWU Noyce Scholar Amanda Wilson '24 was able to work alongside fellow students Joselyn Molinar '23 and Josephine Aldrich '24 to successfully isolate the DNA of two Rhodobacter capsulatus bacteriophages. Under the supervision of Assistant Professor of Biology Dr. Richard Alvey, Wilson, Molinar, and Aldrich worked collaboratively to sequence the DNA and annotate their genomes. Wilson values this experience as she sees collaboration with others as an important element of teaching.
Reward in Research: Madison Moore '23
Upperclassman Takes Reward in Sharing Research Skills and Techniques with Underclassman
Growing and culturing bacteria, conducting PCR, and analyzing DNA sequence are just a few of the skills that Senior Biology Major Madison Moore '23 has gained through her research with Associate Professor of Biology Dr. Loralyn Cozy. Moore has been working with Dr. Cozy to isolate and screen bacteria from the environment in order to study the secondary metabolites that they produce. Not only will Moore benefit from these skills in her future career as a genetic counselor, but she was also able to teach them to other undergraduate researchers in an opportunity that she deems "especially rewarding." She plans to add this experience to her counseling toolbox as a genetic counselor.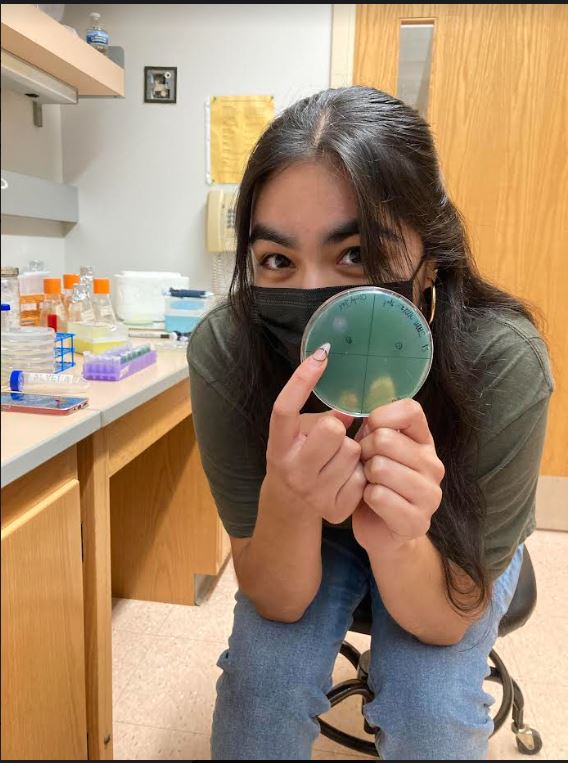 Reasearch and its Lasting Impact: Joselyn Molinar '23
Undergraduate Completes Research over Three Years that Contributes to IWU Collection
Testing the antiviral properties of different fruit juices on phages is just one of the research avenues that Senior Biology Major Joselyn Molinar '23 explored over three years of research with Assistant Professor of Biology Dr. Richard Alvey. Molinar was also able to help update the extensive collection of Rhodobacter capsulatus bacteriophages at IWU. Molinar's research not only had an impact at the John Wesley Powell Research Conference, but her name is, along with a handful of other students', showcased as an author on a published genome announcement where she helped finalize the genome analyses of twenty-four novel phages. Molinar plans to take these microbiology techniques with her as she pursues her main career goal of obtaining a PhD in microbiology and becoming a professor.
"Research has given me the opportunity to explore my love and curiosity for biology, but also challenged me to become a creative thinker."-Joselyn Molinar '23
John Wesley Powell Research Conference
The John Wesley Powell Student Research Conference was established as an annual event in 1990. Held in April each year, the conference provides an opportunity for students who are pursuing individual research projects to present those projects in a public forum. Research projects pursued by students at any level – freshman through senior – and in any academic program throughout the University, are eligible to participate. Research can be presented either in a poster session format, or in a (15-min) oral presentation.