Kinesiology and Allied Health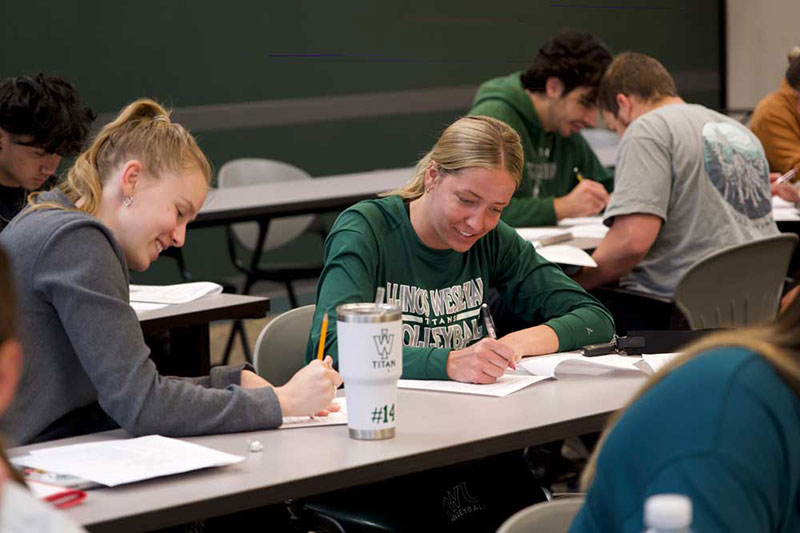 The Kinesiology and Allied Health major (previously called Health Promotion and Fitness Management) provides the knowledge and competencies necessary to take the certification exam to become a Certified Strength and Conditioning Coach or Personal Trainer. By design the graduates of this degree will be prepared for many of the top health and fitness certifications to become Certified Strength and Conditioning Specialists (CSCS), Personal Trainers (CPT), and others.
This major is also designed to prepare students for graduate programs in a number of allied health professions. Being an interdisciplinary program, the Kinesiology and Allied Health curriculum combines instruction across a variety of departments, including Biology, Psychology, Kinesiology and Health, effectively laying the groundwork of courses required for professional graduate programs in allied health.
With the guidance from our Program Director and the Pre-Health Advisor, the prerequisite courses for graduate school will be included into the student's schedule depending on their choice of health care field and selection of schools. These programs include Physical Therapy, Occupational Therapy, Physician Assistant, Athletic Training, Exercise Science, Cardiac Rehabilitation, Dietetics, Biomechanics, and more. Our students have a very high acceptance rate into these graduate programs across the country.