Alumni
Distinguished Nursing Almni Award
Since 1990, the School of Nursing faculty have selected one alumnus each year to recognize for excellence in nursing by presenting the Distinguished Nursing Alumni Award.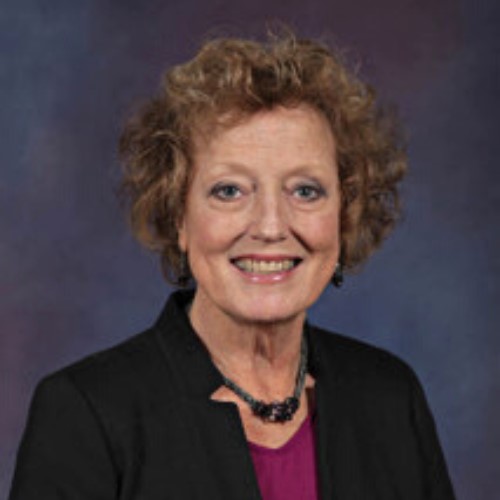 2022 Award Winner: Joan Alverzo, BSN, MSN, PhD
Joan Alverzo '72 graduated from Illinois Wesleyan University and went on to receive her MSN from Seton Hall University in 1978 and her PhD in Nursing from New York University in 2004. Alverzo is an accomplished academic, researcher and practitioner in her field. In 2004, she received a research grant from the Rehabilitation Nursing Foundation to fund her doctoral research. Her articles have been published in numerous peer reviewed nursing and medical research journals, and she has been presenting her research at different conferences for over 20 years. In addition to her own research pursuits, Alverzo has been a member of the editorial board for the journal Rehabilitation Nursing since 2010. From 2008-2014, she was an Associate Professor in Nursing at Rutgers University, where she taught a course in Economic and Financial Management in Nursing. Her expertise in this area is shown through her career as a nursing executive at healthcare company, Select Medical. She has been with Select Medical since 2009 and has served as their Senior Vice President for Clinical Operations since 2013. In this role, she has established a total of 23 Rehabilitation Hospitals with 8800 employees in 10 states and an annual revenue of 750 million dollars. In 2019, she established a Patient Safety Organization with Select Medical Corporation, one of 77 federally sanctioned organizations recognizing 120 hospitals owned by Select Medical with federal designated status for excellence in Patient Safety. In January 2022, she retired to Ocean City, Md., with her husband Richard and their lab Molly.
Learn more about past winners.
Alumni Spotlight
Brock Thornton '18, BSN, RN, CVRN-BC
Brock Thornton '18, BSN, RN, CVRN-BC, graduated from Illinois Wesleyan University as a Nursing major in May 2018. He now works at Memorial Medical Center in Springfield, Illinois on 6E Cardiovascular Care Unit.
He recently completed CVRN certification through the American Board of Cardiovascular Medicine, as well as Advanced Cardiac Life Support training.
Thornton is currently implementing an Evidence-Based Practice update on the importance of fluid volume balance in cardiac patients receiving diuretic medications.
With a long-term goal of becoming a Certified Registered Nurse Anesthetist, he is in the process of transitioning to an RN role in the Cardiovascular ICU. In the future, he looks forward to becoming a nurse preceptor and continuing hands-on advancement of his career in the cardiovascular critical care setting.
"Choosing to attend Illinois Wesleyan for Nursing was the greatest decision I have ever made. I wish I could put it into words how well the professors, staff, and clinical faculty prepare you for the real world. Your peers become lifelong friends, your professors become mentors, and your experiences in class and clinical guide your path to caring holistically for all patients."

— Brock Thornton