Ballesteros-Gonzalez '25 Joins UN Panel to Advocate for More Multilingual Conversations
Sept. 19, 2022
BLOOMINGTON, Ill. — After impressing United Nations panelists with a presentation in February about global disparities in water economics, Victoria Ballesteros-Gonzalez '25 was elected to moderate a UN segment on Friday, Sept. 9.
The Royal Academy of Science International Trust requested that Ballesteros-Gonzalez, Illinois Wesleyan University economics student, help lead the official opening segment of the First International High-Level Forum titled "Science and Society for Sustainable Development" which was conducted virtually in Spanish from the United Nations Headquarters.
Ballesteros-Gonzalez said panel members discussed the role of multilingualism in geopolitical collaboration, tools that could be used to expand science education, green technology to use in water economics and strategies for more social and cultural integration that could lead to global sustainability.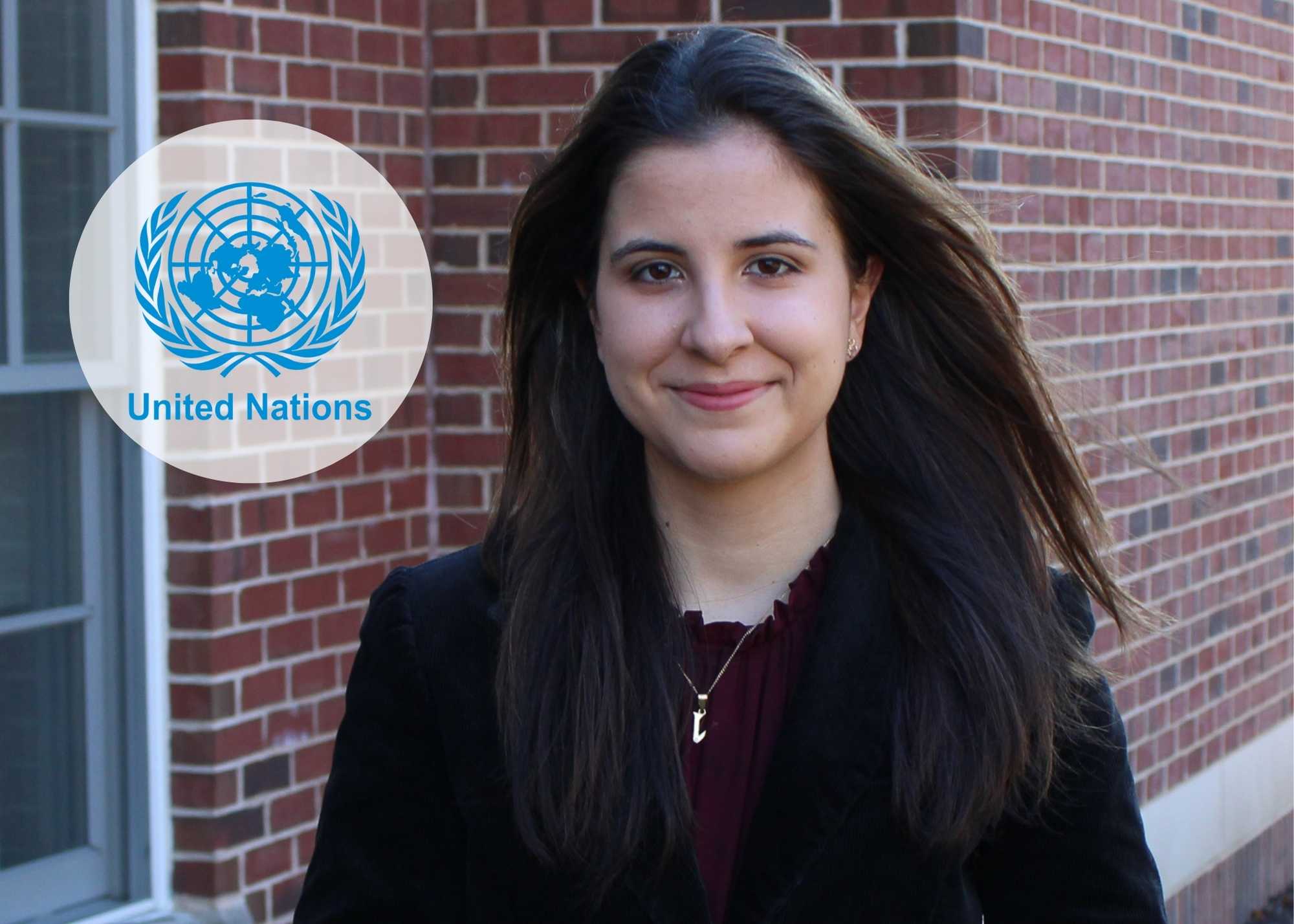 As a native Spanish speaker, Ballesteros-Gonzalez also joined the closing panel titled "Multilingualism for Stronger Multilateralism: Bringing Everyone Forward for Sustainable Socio-Economic Development" where she served as a speaker and translator. During her last UN participation in February, Ballesteros-Gonzalez advocated for more language inclusion during panel discussions at the international level.
"Discussions about global problems can not be held in just one language for convenience. Language is the basis of communication and excluding some of the conversations equates to knowledge loss," said Ballesteros-Gonzalez. "More than a third of the new scientific manuscripts that are published annually are in languages other than English, therefore important innovations and scientific developments that could enrich sustainable development programs at the international level are being lost and not heard."
She added that many non-English speaking regions are affected the most by climate change and that "eliminating them from the conversation leads to a lack of understanding of the issue and most likely not finding great solutions."
Along with gaining professional experience and learning about panel etiquette, Ballesteros-Gonzalez said she was thrilled to hear that the International Day of Women and Girls in Science Assembly — whom she asked to include more multilingual panels — has committed to including Spanish sessions at future events.
"I hope (United Nations) members learned the importance of adding other languages to the international conversations to achieve sustainable development goals," she said.
By Julia Perez