Ballesteros-Gonzalez '25 Presents to UN Panel on Inequities of Water Economics
February 21, 2022
BLOOMINGTON, Ill. — At a recent United Nations panel, first-year economics student Victoria Ballesteros-Gonzalez '25 represented women in the field of science while presenting about global disparities in water economics.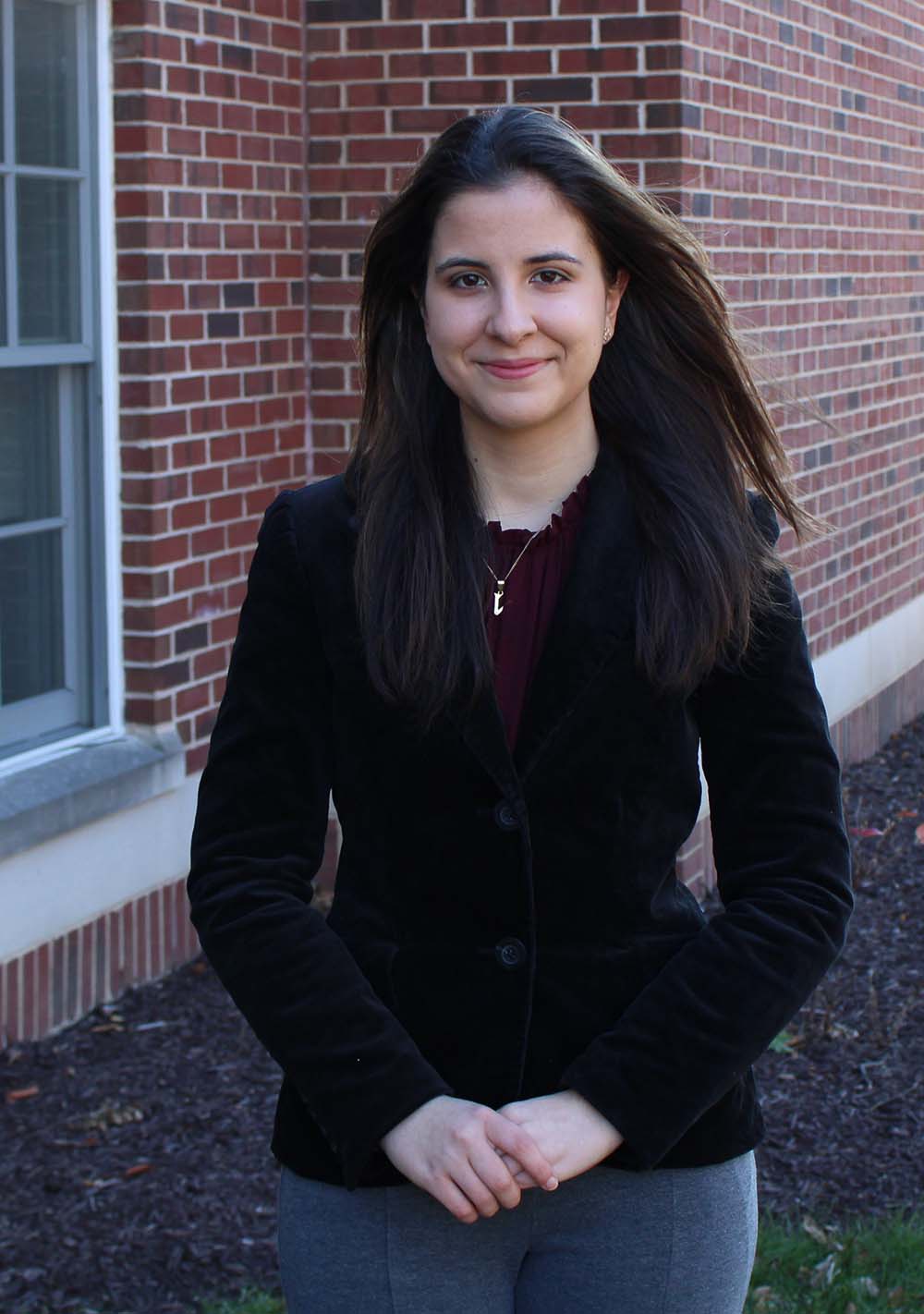 In recognition of the International Day of Women and Girls in Science, the virtual event on Feb. 11 was hosted at the United Nations Headquarters and was titled "Equity, Diversity and Inclusion: Water Unites Us."
Featuring women in science from around the globe, the event included more than 60 speakers and eight high-level sessions. Discussion centered around how water contributes to sustainable development, economic prosperity, social justice and environmental integrity.
Ballesteros-Gonzalez's remarks on water economics were shown during a high-level panel titled "Investing in Water for Sustainable Development: Reshaping Water Economics for Inclusive Green Growth." She also participated in a live conversation with the President of the General Assembly during the closing ceremony.
During her remarks, Ballesteros-Gonzalez illuminated how economics and language barriers are related to global water inefficiencies. Her main goals were to bring awareness to the inaction surrounding the water crisis – despite affordable technologies being available, such as collecting rainwater – while addressing how English monolingualism limits global conversation.
"I hope to use my passion to be a bridge between the international community and those affected by the problems we will be discussing. I am looking forward to using my past experiences and liberal arts education to face the challenge and pressure of this diplomacy situation," said Ballesteros-Gonzalez.
Ballesteros-Gonzalez said she is grateful for the opportunity to build her knowledge in the area of international politics through real-world experience, drawing on both her economics major and environmental studies minor.
The opportunity to speak at the assembly was offered to Ballesteros-Gonzalez as a result of her work as the coordinator of the Spanish section of the Girls in Science 4 SDGs (Sustainable Development Goals) international platform. The program is led by the Royal Academy of Science International Trust (RASIT), which looks to achieve equity and empower women in science.
As a woman in the science field, Ballesteros-Gonzalez said this was an opportunity for her voice to be heard, something she considers a great responsibility.
"Featuring women in science and bringing them to the table is not an aspiration to create a happy world, it is a necessity," she said.
At the conclusion of the panel, a resolution was signed by more than 35 countries noting their commitment to the encouraged involvement of women and girls as agents of change in science for water security, management and sustainable development. Additional countries will have until the middle of March to sign the resolution.
"I had a great opportunity to raise my voice and join others with the same concerns as me. We may not have changed the world, but this assembly may have given light to those girls feeling outside of the game or those people struggling in the drought or water crisis," said Ballesteros-Gonzalez.
By Kailee Galloway '23