Ring '21 Wins Young Adult Winds and Brass Category at International Competition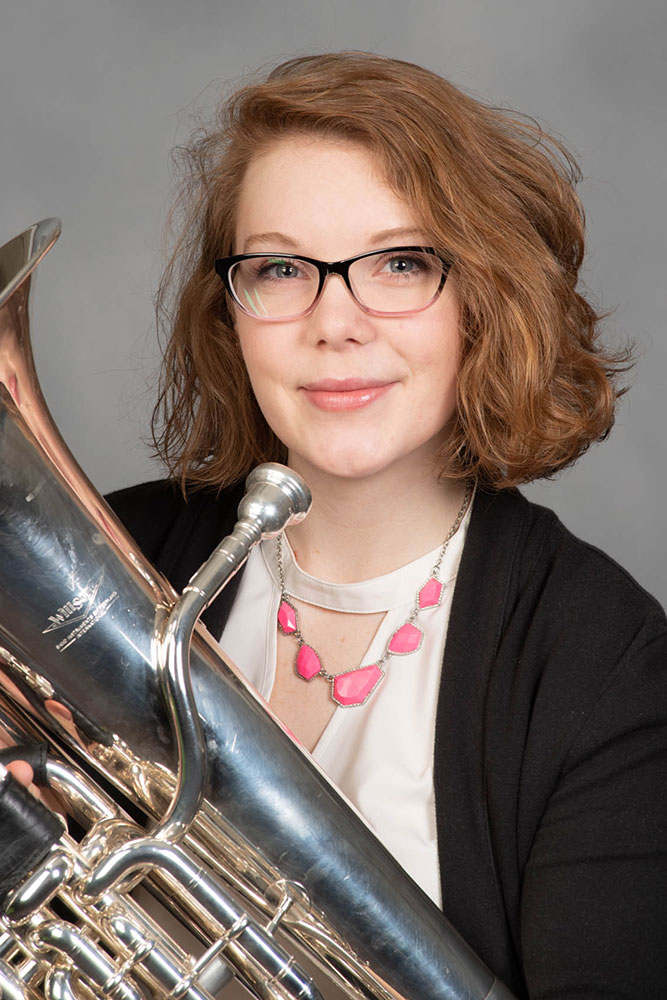 June 17, 2021
BLOOMINGTON, Ill. — After earning a coveted spot in the Music International Grand Prix Solo Competition finals, music education major Lindsay Ring '21 went on to win first place in the competition's Young Adult Winds and Brass category.
"To place first in my category was a great accomplishment considering the other very qualified competitors that went before me," said Ring. "I was able to hear some of their performances, and I knew this was not going to be an easy win. It was also great getting to talk backstage with some of the other competitors."
Music International Grand Prix (MIGP) is a new international competition for musicians of all ages. The inaugural season included the categories of voice, piano, strings, woodwinds and brass. Ring qualified for the MIGP finals by winning first place in the Young Adult category for Winds and Brass at the semifinal competition in Chicago.
Originally scheduled to take place at Carnegie Hall in New York City, this year's final competition was held at the Hylton Performing Arts Center in Manassas, Virginia, due to COVID-19 guidelines.
"The Hylton Performing arts center was beautiful," Ring said. "When I walked on stage the house lights were all dimmed, and the lights in the balcony gave the atmosphere of what I'd think to be a jazz nightclub. It was a very nice performance hall — a nice substitution for Carnegie Hall for the competition."
Ring continued, "With it not being as large of a hall as Carnegie, it reminded me more of Westbrook Auditorium at Illinois Wesleyan. I believe I played Pantomime by Philip Sparke as well as I would have if I was at my 'home stage' here at IWU."
While Ring initially planned for a career in music education, she recently accepted a full tuition scholarship to attend the University of Michigan for a Masters in Performance.
During her time at IWU, Ring earned many accolades, including winner of the IWU Wind Ensemble Concerto Competition, winner of the the IWU Concerto Aria Competition, second place in the 25-year-old and under Solo Euphonium Division at the International Women's Brass Conference, second place in the Mock Military Band Audition at the International Euphonium and Trombone Conference, and finalist at the Midwest Region Tuba Euphonium Conference, Artist Division.
By John Twork