Record-Setting $2.5 Million Raised During All In for Wesleyan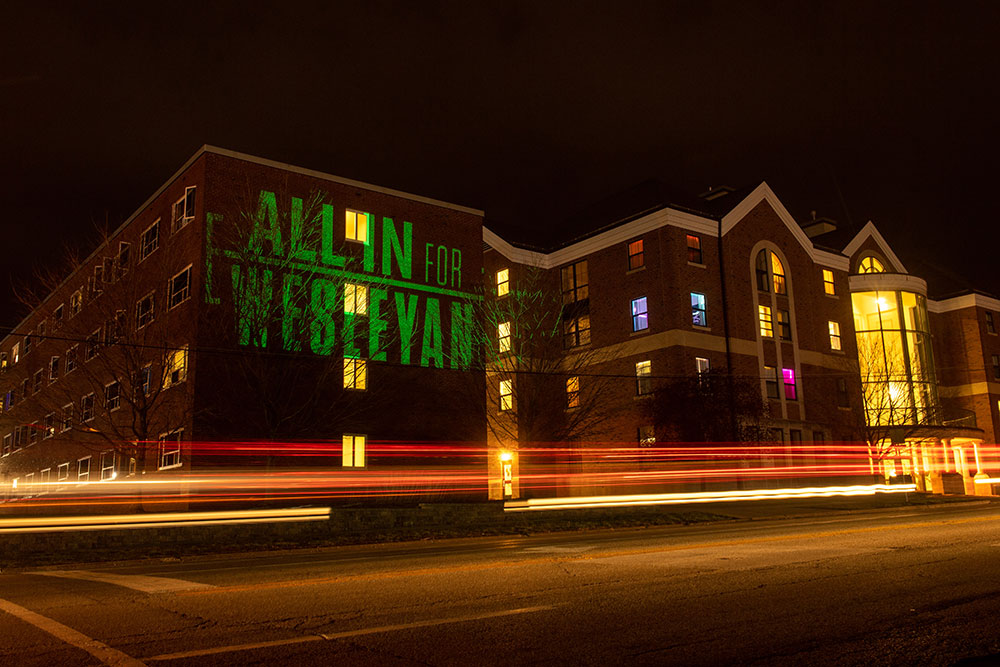 April 9, 2021
BLOOMINGTON, Ill. — All In for Wesleyan records were shattered Thursday, as an all-time high 3,587 donors collectively raised a record-setting $2,539,574 in just 24 hours.
Illinois Wesleyan University's ninth annual day of giving saw the Titan community unite to achieve an historic $1 million matching challenge set forth by an anonymous alumnus. All In for Wesleyan gifts and pacesetter challenges surpassed the day's million-dollar goal to secure the $1 million match shortly after 9 p.m., pushing this year's total over $2 million. Earlier in the evening, shortly after 6 p.m., the goal of receiving contributions from at least 2,500 donors was also surpassed.
Alumni, parents, students, faculty, staff, and friends of the University across the country and the world came together this year to break All In for Wesleyan records for dollars (previously $1,007,55 set in 2020) and donors (previously 2,475 set in 2013) in support of Illinois Wesleyan students and the campus community.
Donors who may have missed out on this year's All In for Wesleyan can still show their support by visiting www.iwu.edu/giving.
By John Twork