More than 1K Campus Art Pieces Catalogued through Multiyear Project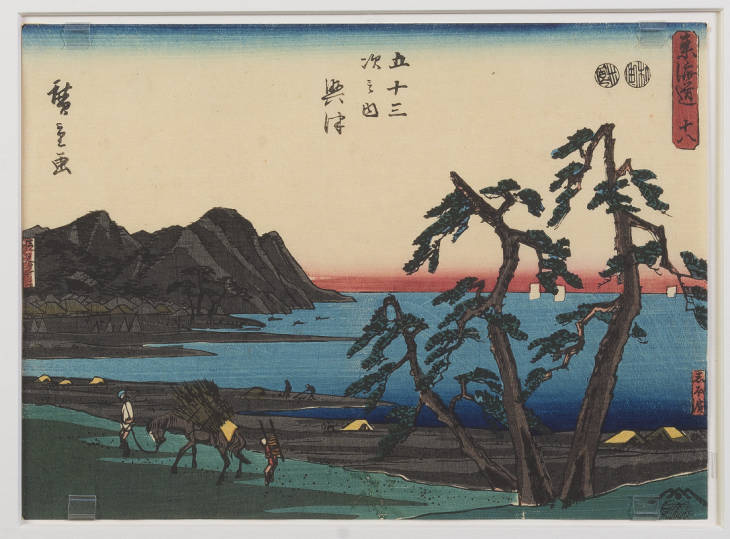 Feb 23, 2021
BLOOMINGTON, Ill. — A five-year endeavor to catalogue the art of Illinois Wesleyan has culminated in an online collection of more than 1,000 pieces, immortalizing the numerous paintings, sculptures and other artworks that call IWU's campus home.
Beginning in January 2016 at the request of former Provost Jonathan Green, the goal of the project was to create an easily accessible collection for research and classroom use, as well as highlight the students, faculty and donors who have contributed art to the University.
The project, led by Library Technology & Resources Director Suzanne Wilson, required scouring the campus for pieces that were either on display or in storage. As pieces were located, the team which included campus photographers and other library staff, reviewed their condition and created a digital catalogue that would be easily searchable for students and scholars.
The team made several surprising discoveries in their search, such as a collection of 19th century Japanese woodblock prints by Utagawa Hiroshige, recently on display at the Wakeley Gallery in the Ames School of Art.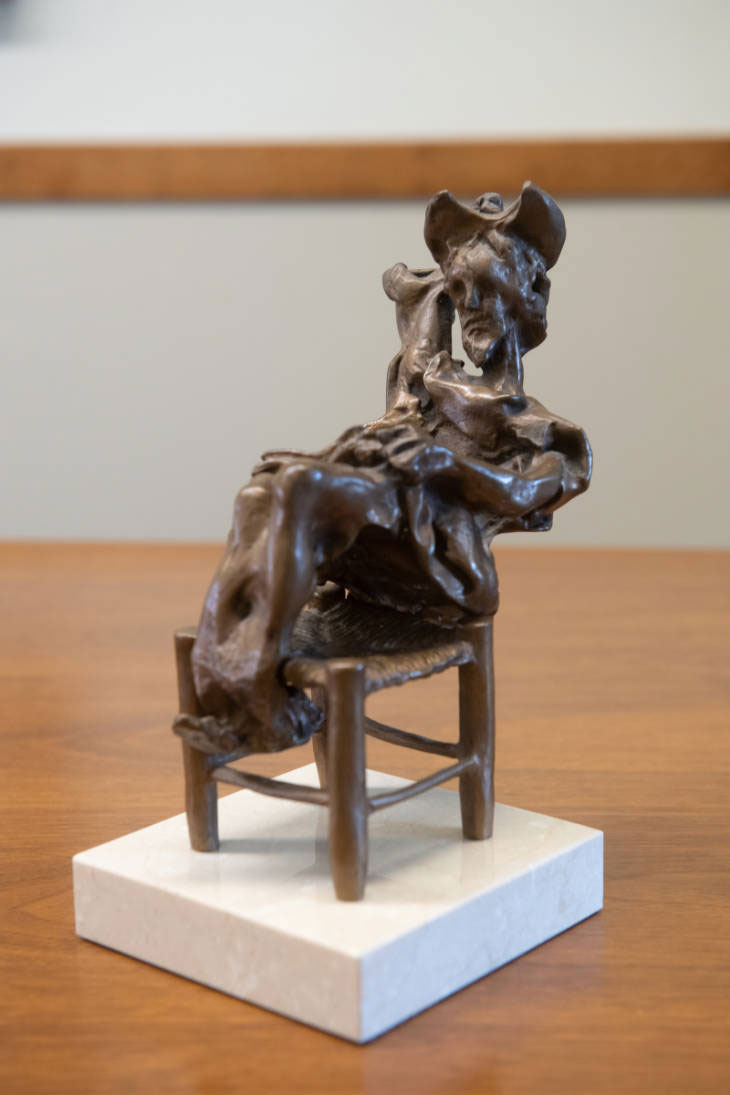 "I don't think we expected the sheer volume of art at the beginning," remarked University Librarian Stephanie Davis-Kahl. "The team worked to be as precise as possible in describing the art, researching the correct terminology and information about artists throughout the whole process. Photographing the art was also a meticulous process––we were very lucky to have staff support to create images that communicate the visual impact of each piece. It was immensely satisfying to see the different parts of the project come together at the end."
While many universities have extensive art collections, it is distinctive for a small liberal arts institution like Illinois Wesleyan to have one so well-documented and accessible. Now, faculty and staff can request pieces for their office spaces, and students can explore the vast range of artwork available to them on campus.
At the catalogue's completion, University Archivist & Special Collections Librarian and Associate professor Meg Miner assumed curatorial responsibilities for the collection. "As with all of IWU's curricular and co-curricular offerings, special collections materials support student growth through the long-standing IWU tradition of cultivating a spirit of inquiry," said Miner.
The next step will be to assess the preservation needs of these items, ensuring the work of past artists will be available for generations of students to come. Any new additions to the campus collection will be photographed and added to the catalogue.
Davis-Kahl said, "Creating this collection is a wonderful contribution to our history of supporting the arts on campus, and honors the donors who have gifted us artwork in the past. I'm glad we could bring our unique skills and strengths to the project."
Other key contributors to the multiyear project included: Stephanie Davis-Kahl, Tod Eagleton, Trey Frank III '14, Nick Helten, Elizabeth Jensen, Jason Reblando, Karen Schmidt, Scott Walter and Julie Wood.
By Rachel McCarthy '21