Illinois Wesleyan Hosts Youth Esports and Leadership Camp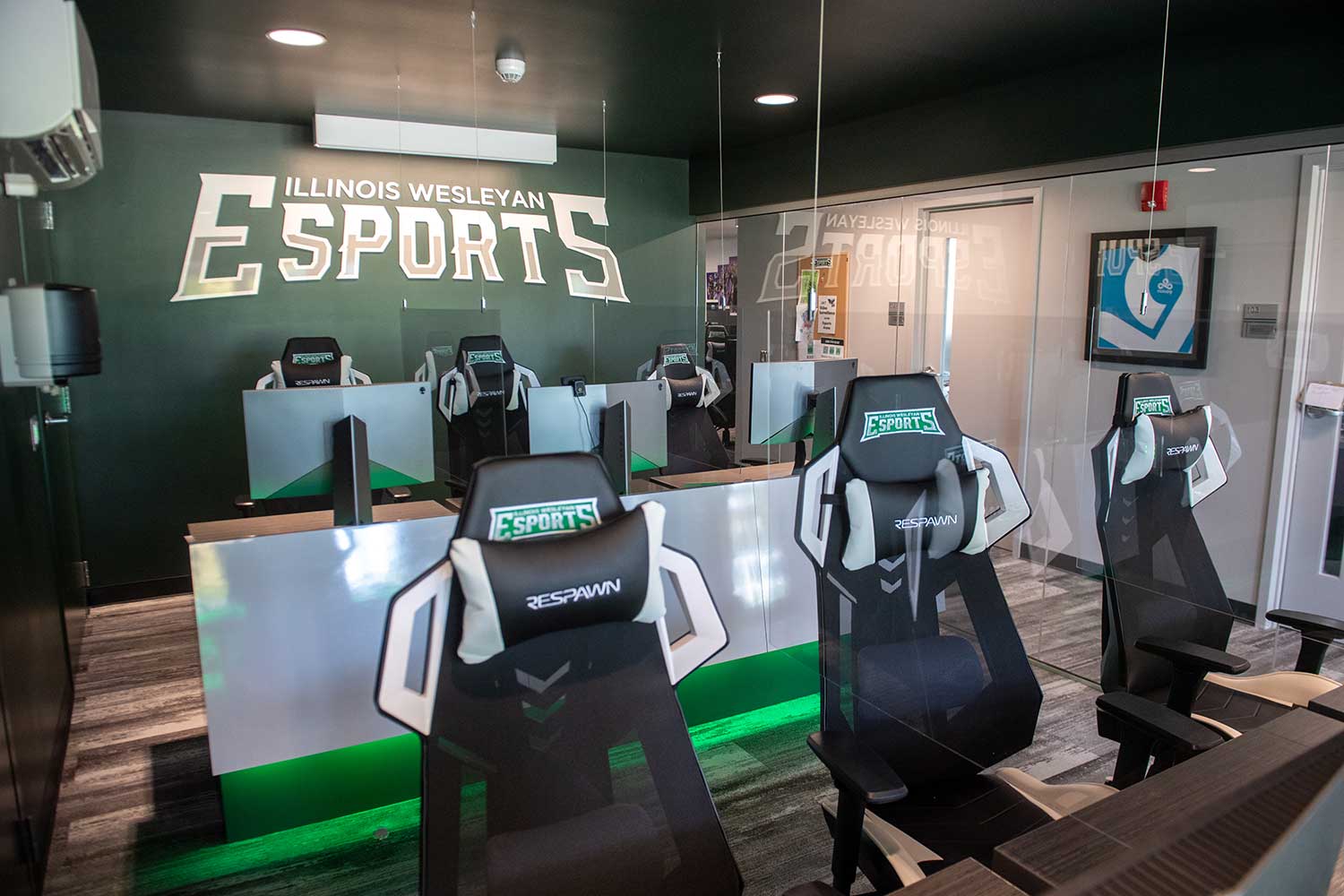 May 12, 2021
BLOOMINGTON, Ill. — The first-ever Youth Esports and Leadership Camp, hosted by the Illinois Wesleyan University Esports Program, will take place during two summer sessions, June 7-11 and July 12-16.
Held in-person at Illinois Wesleyan's state-of-the-art esports facility, this unique day-camp provides kids ages 10 to 14 a chance to play popular games like Fortnite, Rocket League, and Among Us, while learning more about various life skills such as leadership, communication, and how to be a healthy gamer.
Led by the IWU Esports coaching staff, physical activity and group exercises will be used in tandem with the esports games to reinforce the lessons and skills taught while in-game. COVID-19 safety protocols will be followed in accordance with Illinois Wesleyan's Titan Pledge.
Register for June 7-11 IWU Youth Esports and Leadership Summer Camp 1
Register for July 12-16 IWU Youth Esports and Leadership Summer Camp 2
The registration page will require users to be over the age of 18 to submit a registration and payment.