Nationally Recognized Esports Program Expands Into Transformed Facility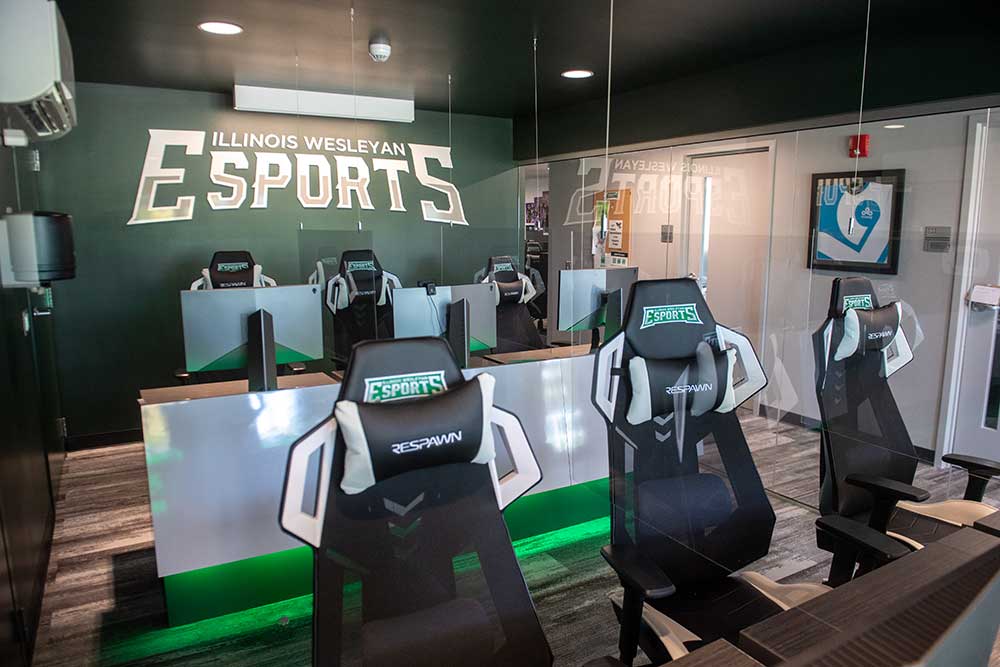 Sept. 25, 2020
BLOOMINGTON, Ill. — Following two years of exponential growth and nationally recognized success, the Illinois Wesleyan University Esports Program has expanded into a newly transformed 5,700 square-foot facility officially unveiled via Twitch.tv –– the world's leading live streaming platform for gamers –– on Friday, Sept. 25.
Located in a University-owned building at the north end of campus, the two-story esports facility provides increased practice and competition space for 40 team members who were recruited from across the country to compete in one of five games –– Fortnite, League of Legends, Overwatch, Rocket League, and Super Smash Bros.
Led by Director of Esports Callum Fletcher, the Illinois Wesleyan Esports Program began varsity competition in the fall of 2018 with 12 players and one game: League of Legends. Fortnite was added in the fall of 2019, and Overwatch, Rocket League, and Super Smash Bros. were added for the fall of 2020.
"Illinois Wesleyan Esports has pioneered the collegiate esports space since we launched our program in 2018," said Fletcher. "Adding new games and relocating to our new home allows us to continue to lead the way forward in the collegiate esports space. When you talk about 'programs doing it right,' Illinois Wesleyan is always at the top of the list."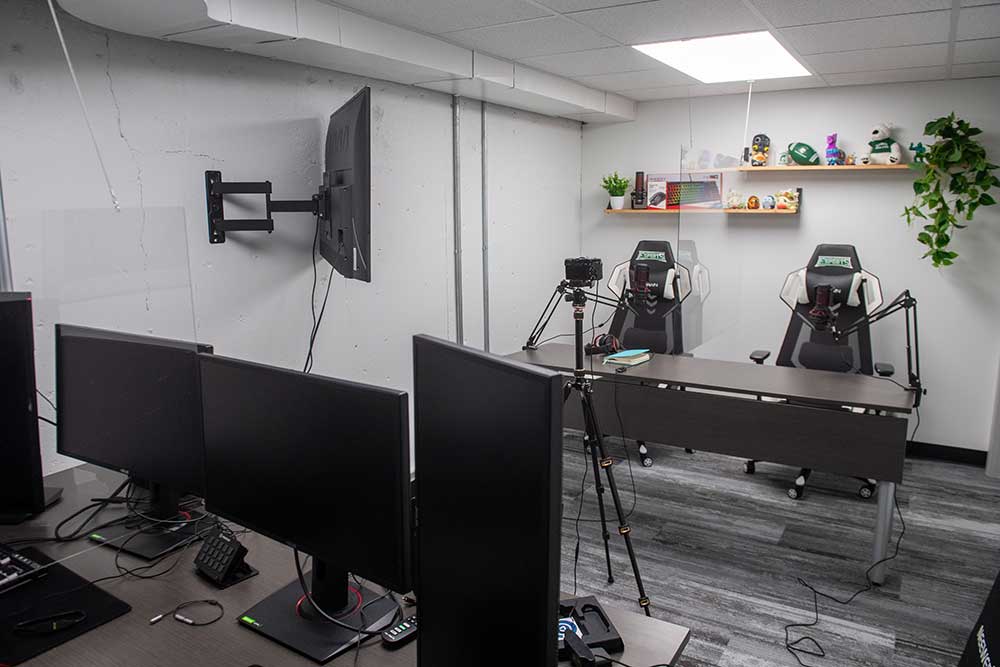 The program's new facility consists of: 54 gaming PCs (37 more than the previous esports facility which was located within the Hansen Student Center), a coliseum (competition room), two play places (practice rooms), the HyperX Broadcast Studio, a conference room for meeting and analyzing film, and offices for coaches and student workers.
Constructed amid the COVID-19 pandemic, the facility was designed with health and safety as a top priority. Features include: Plexiglass between computer stations, containers with lids at each station for players to store their keyboards and other equipment when not in use, several hand sanitizer and wipes dispensers, and masks required throughout the entire building.
"The facility not only enables us to ensure our competitive teams get a uniquely competitive experience you won't find elsewhere, but it allows us to stay close to our roots with the general gaming community on campus," Fletcher said. "The new space has both competitive and casual gaming spaces, with 'extras' like the lounges, the studio, and the conference room that empowers students to be successful, in competition and out of it."
Illinois Wesleyan competes in the Eastern Collegiate Athletic Conference, the North Eastern Collegiate Conference, Collegiate League of Legends, TESPA, PlayVS, and Upsurge Esports.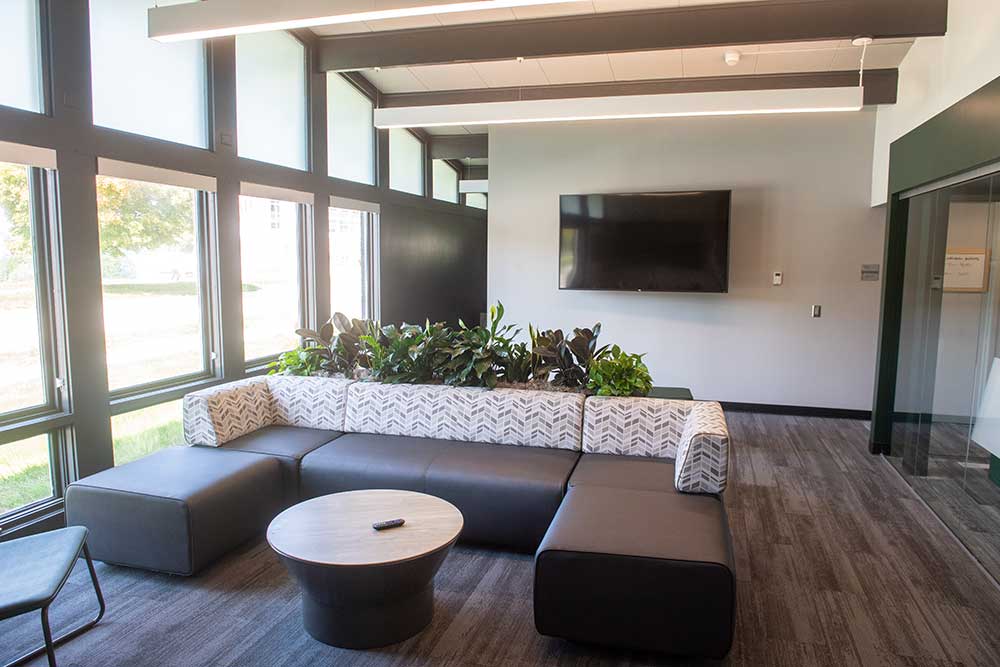 The 40 team members are pursuing 16 different majors and hail from 10 different states, including 10 from McLean County. The IWU Esports Program also employs and mentors seven student workers who gain hands-on experience through various support roles including coaching, graphic design, video production and broadcasting –– utilizing the HyperX Broadcast Studio.
"Illinois Wesleyan is a perfect fit for gamers," Fletcher said. "Not only are students able to compete within a nationally recognized esports program, but they're able to do it while attending a nationally recognized academic institution. Our facilities are state of the art, our staff are experts in their craft, and the University support is unrivaled. The skills that students are developing within our program, whether its broadcasting and content creation, critical thinking and analysis, or teambuilding and collaboration, are all supplemental to the liberal arts education that they receive from Illinois Wesleyan, and will assist them in being successful professionals in school and upon graduation."
During the fall of 2019, Illinois Wesleyan's League of Legends team earned national recognition by winning the UCI Best Coast Invitational championship , with victories over the 2018 national champion, the 2018 national runner up, and the 2019 national runner up. In the spring, IWU ranked as high as No. 12 in the ESPN College League of Legends coaches poll .
Since its inception, Illinois Wesleyan consistently ranks among the best colleges for esports in the nation –– including No. 5 by ValueGamers and No. 6 by BestColleges.com .
Stay up-to-date with the Illinois Wesleyan Esports Program this season on Twitter and Twitch .
By John Twork