Illinois Wesleyan Again Leads Illinois in Job Placement, According to Zippia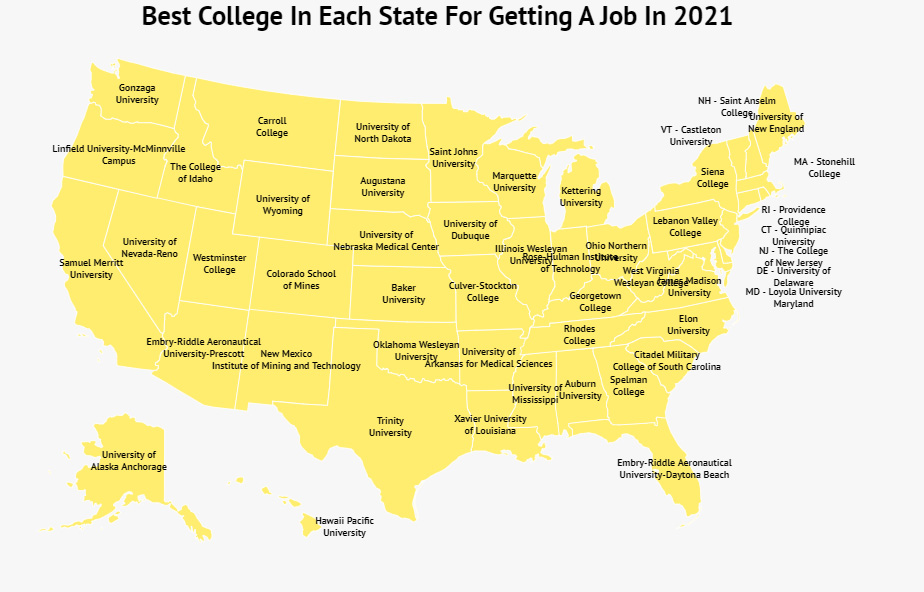 Aug. 27, 2021
BLOOMINGTON, Ill. — For the second consecutive year, Illinois Wesleyan's job placement ranks No. 1 in Illinois and No. 7 nationally according to Zippia's 2021 list of the "Best College in Each State for Getting a Job."
Using U.S. Department of Education College Scorecard data, Zippia –– a career advice website –– sorted schools based on job placement ratings, looking at employment levels 10 years after students graduated. Among IWU graduates, Zippia calculated a job placement rate of 95.5%.
In its 2021 ranking, Zippia wrote: "Curiosity killed the cat. Unless you're a student at Illinois Wesleyan University, in which case your curiosity is not only welcomed but also embraced. Maybe that's the reason the school has such a successful job placement rate. At 95.45% you're sure to find a job upon graduation."
The Hart Career Center recently found that more than 95% of 2020 graduates were employed or enrolled in higher education programs within six months of graduating from Illinois Wesleyan, according to the annual First Destination Survey.
Additionally, Zippia's most recent list of "The Best Small Colleges for Getting a Job," published in 2020, ranked Illinois Wesleyan No. 5 in the U.S., and Zippia's most recent list of "Small Colleges with the Highest Earning Graduates," published in 2018, ranked Illinois Wesleyan No. 1 in Illinois. Using College Scorecard data, Zippia calculated the average earnings of graduates 10 years after entry into the workforce and found that IWU graduates average $60,500 –– more than $25,000 above the national median.
Illinois Wesleyan's no-fee application is now open for the incoming class of 2022 by visiting IWU.edu/apply.
By John Twork