Survey Finds 95% of 2020 Grads Employed or Continuing Education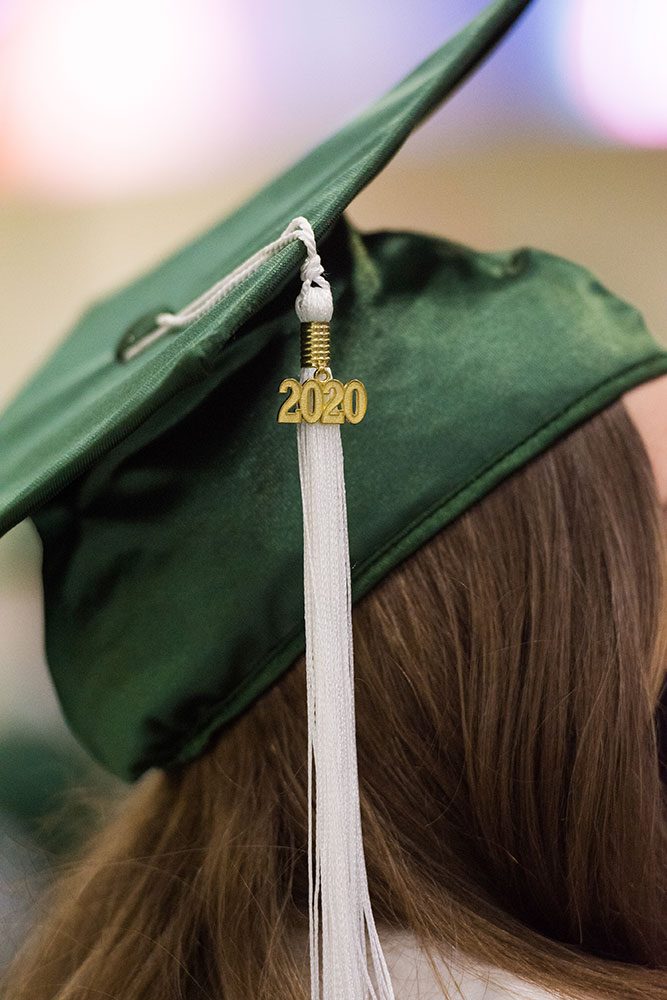 July 15, 2021
BLOOMINGTON, Ill. — Despite unprecedented economic uncertainty amid the COVID-19 pandemic, more than 95% of 2020 graduates were employed or enrolled in higher education programs within six months of graduating from Illinois Wesleyan University, according to the Hart Career Center's annual First Destination Survey.
The survey, which was based on an 89.1% knowledge rate, found that 69.1% of students were employed full time with an average starting salary of $51,657. More graduates were employed in the healthcare industry — 24.5% — than any other field. Meanwhile, 18.1% of respondents were enrolled in graduate or professional programs.
"The First Destination Survey for the class of 2020 includes graduates entering the workforce or pursuing continuing education in truly unprecedented times," said Hart Career Center Director Warren Kistner '83. "This class saw their final year impacted by a global pandemic that had implications for their employment prospects. Fortunately, many students had their plans in place before the full impact of the shutdown was felt. We were pleased to confirm that 95.3% of students reported either employment or enrollment in graduate or professional programs during a very uncertain job market."
During their time at Illinois Wesleyan, many Class of 2020 graduates prepared for post-graduate careers through internships, with 74.6% of respondents noting participation in at least one internship program and 43.3% indicating the completion of multiple internships.
Additionally, graduates reported employment in 21 states and four locations outside of the U.S. including Egypt, China, Kosovo and Zambia. Students in graduate or professional programs reported enrollment in 19 states and one location outside of the U.S. in Canada.
Consistent with the First Destination Survey results, Illinois Wesleyan continues to be recognized nationally for graduate success. According to Zippia's most recent rankings from 2020, IWU ranks No. 1 in Illinois and No. 7 in the U.S. on the list of "Best Colleges for Getting a Job," based on Department of Education College Scorecard Data.
By Kailee Galloway '23